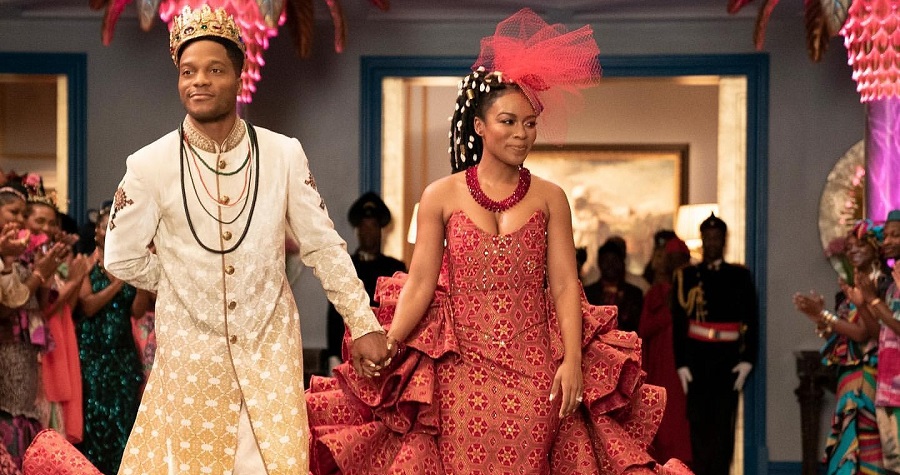 South African actress, Nomzamo Mbatha became the center of discussion for her role in Coming 2 America which was premiered on Amazon Prime Video two weeks ago. Mbatha played Mirembe, a royal groomer who captured the Prince's heart with her charisma that eventually made the pair tie the knot at the palace of Zamumda.
It was a lavish wedding ceremony with a display of splendor and opulence when it comes to everything but the sartorial part of the show really stood out. Working with the Oscar award-winning costume designer, Ruth E. Carter, Eddie Murphy made sure African culture was perfectly infused, showcasing the richness of African fashion in an array of styles and designs. Nomzamo who was the bride made her entrance into the palace along with the Prince as the couple locks their hands while draping in unconventional wedding attire.
The bride's dress was however big and beautiful with a tiered and ruffled voluminous train that trailed behind her as she walks. Taking to Instagram yesterday, the SA PUMA ambassador revealed some secrets about the fairy-tale-inspired couture gown. According to Mbatha, the gown originally weighs 83 pounds (37,6 kilograms) and it was difficult to walk in. In fact, the dress took an entire space in the palace.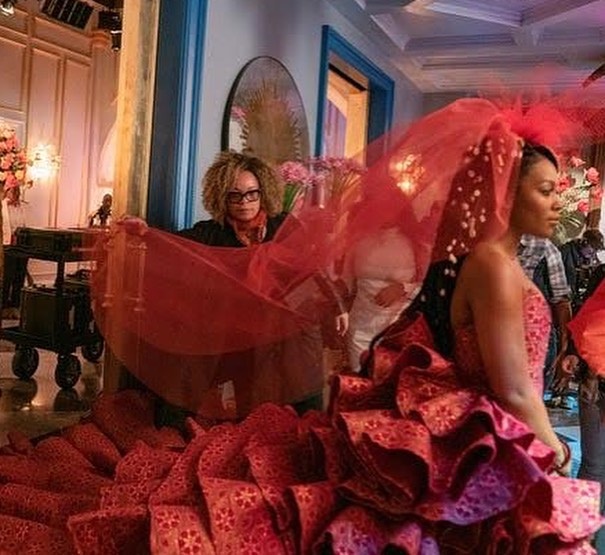 Photo: Annette Brown/Amazon Studios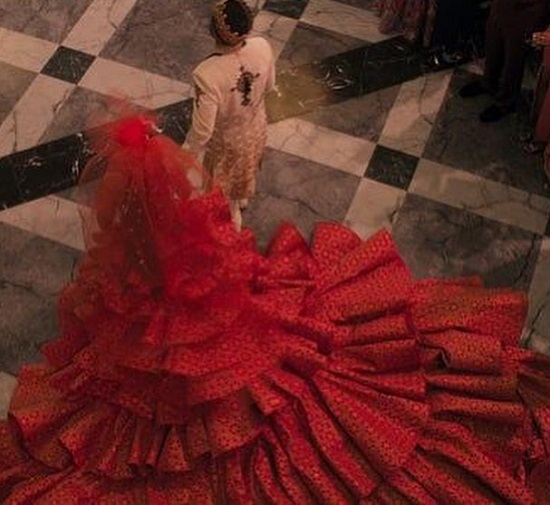 Photo: Annette Brown/Amazon Studios
"So awesome to see sooooo many people Join Amazon Prime Video to show love to #Coming2America in SA 🇿🇦 also celebrating the fact that the movie is the NUMBER 1 movie in the United States," she captioned the post while sharing the images. "Get into this dress that weighed 83 pounds (37,6 kilograms) MORE THAN HALF MY WEIGHT! @therealruthecarter is a visionary and @laviebyck did that! Had to have someone underneath my train to literally wheel me down the aisle!!!!"
View this post on Instagram
She also said the dress was insanely difficult to get in due to the voluminous size. "It was insane. The dress was on a mannequin and you couldn't get inside, because the train filled up the room," the actress told USA Today.
From the snap captured on the set, the breathtaking number was not even an easy feat to be lifted and as seen here, four women are struggling to roll it.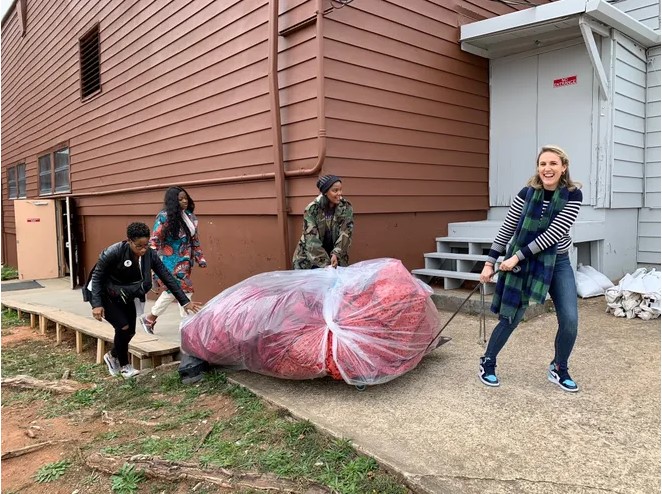 Photo Courtesy
But the best part is, the actress was able to pull it off with aplomb, regardless of the weight.