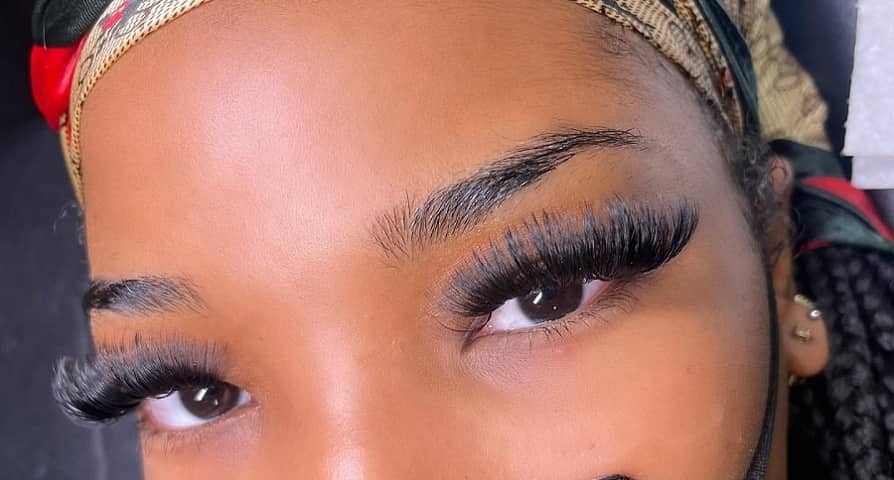 If you desire some natural-looking, yet long lashes without having to bother so much about Mascaras then probably you need to try having a lash lift. Regardless of how much mascara you apply, your lashes sometimes just need some bits of 'extraness' to complete your beauty look. You may opt for the regular false lash extensions but they require a lot more upkeep when compared to these lash lifts that simply curl up naturally. Think about this lash lift as what your favorite mascara does to your lashes…and more. Here's all you should know while making up your mind to get it done.
What is a lash lift?
A lash lift is a non-invasive, semi-permanent procedure that gives the appearance of fuller, thicker lashes without the use of any leave-on chemicals or extensions. From the root up, the natural lashes are strengthened, giving them a lifted, longer appearance. Clunky mascara and annoyingly uncomfortable false extensions won't be an issue for you if you have a lash lift. Oh, how waking up with thick lashes has become an easy thing to achieve! For a layer of some beauty drama, you can enhance the effect of your lifted lashes by applying some darker tints. Not to forget, the procedure is typically painless and quick and the end result is undoubtedly gorgeous.
What Is the Process of Getting a Lash Lift?
Your lash technician will clean the region around the eyes and apply a silicone rod to the eyelids after having a proper consultation to determine exactly what you want and what can be done. To set the lashes, the natural lashes are then curled around and glued to the rod.
A lifting lotion is used to help the lashes mold around the curling rod after the therapist checks that everything is in the right place. A setting lotion is then used to fix the lash form. The entire process should take between 45 and 60 minutes. To make sure you won't react to the solutions used, several salons additionally demand a patch test 48 hours prior to your visit.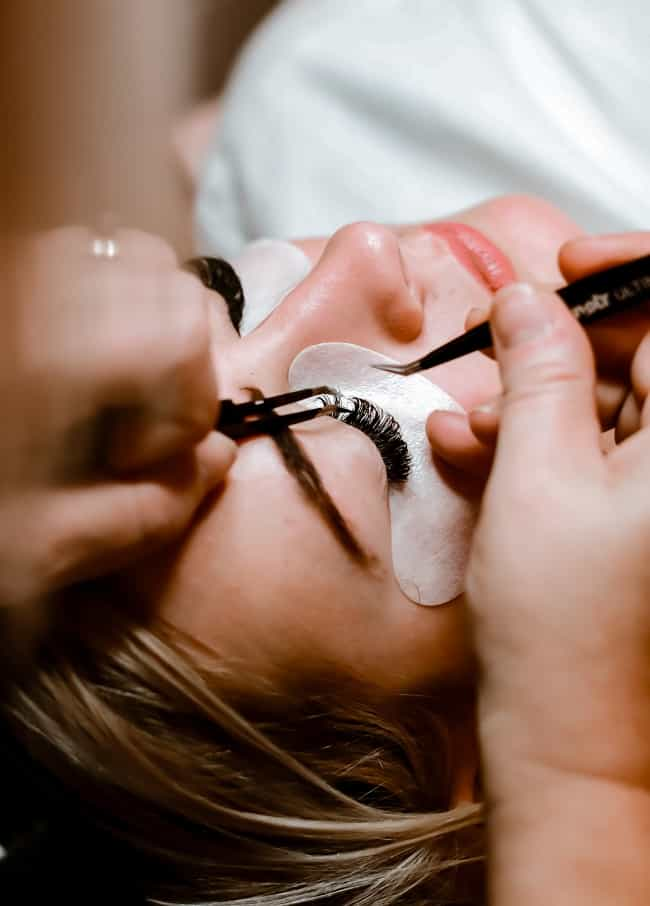 Hayley Kim Design/Unsplash
How long does a lash lift last?
A lash lift's early butterfly effects fade away over time. It wears off with time, and after a few weeks, you could find yourself reaching for the mascara once more. A lash lift typically lasts for 4 to 6 weeks, though this might change depending on your lashes and the kind of lift you get. Your lash lift may last up to 6 weeks with the right aftercare.
Following the procedure, you should refrain from wearing mascara for 48 hours and let your lashes rest for a whole day. To guarantee that the lift takes the proper shape and that you end up appreciating your lash decisions, your lashes shouldn't be in contact with cosmetics or water for 24 hours.
What are the different types of lash lifts?
You can choose from a variety of lash lifts and with only a small difference between them, each variety has its unique shelf life.
Yumi or keratin lash lifts
According to Alexis Parcells, plastic surgeon and founder of SUNNIE, "Keratin lash lifts require the application of a semi-permanent curling solution to lift the lash from base to tip. "However, instead of using a wand, a silicone rod covered in keratin is used to achieve the desired effect." This rod is typically left in place for eight minutes the keratin is then fixed in place with the aid of a serum. From beginning to end, this process can take anywhere between 45 and 60 minutes.
Length-volume-lifts (LVL)
From the hair follicle root to the tip, an LVL, or length-volume-lift, works to curl and volumize lashes. No keratin is utilized in this procedure. Instead, a volumizing balm, a tint, and a lifting balm are applied using a wand. Normally, this process takes 45 minutes to complete. Additionally, some people want to have both an LVL lash lift and a keratin treatment.
There are some DIY lash lift kids available in the markets today. However, most experts advise going to a salon instead. Since your eyes must remain closed the entire time a lash lift is being performed, performing the operation on oneself can be challenging. Furthermore, if you keep your treatment on too long, you run the danger of harming your eyelashes.
Do Lash Lifts Work on Any Lash Length and Color?
Lashes can be long or short but must be at least 4mm in length to qualify for the lash lift service.
How to prepare for a lash lift
You won't need to put in a lot of effort getting ready because lash lifts are quick and painless treatments. All you have to do is have a clear notion of the outcome you want, such as a cat-eye effect, extra-curly lashes, or a softly defined, fanned-out appearance. You can also keep the following tips in mind:
Find a reputable salon and aesthetician.

Do a patch test prior to the procedure.

Don't wear makeup on treatment day.

Remove contact lenses for comfort prior to the procedure, if you wish.

Avoid curling lashes 24 hours prior to your appointment.

Avoid waterproof mascara for 48 hours prior to your appointment.
What to expect during a lash lift procedure
It's okay to know what to expect during the procedure. So, here is a highlight of what goes on during a lash lift procedure;
The aesthetician will stick down your lower lashes, separating them from the upper lashes.

They'll apply serum or treatment, essentially painting the lashes upward from the root onto a silicone rod to give them a lifted, lengthened look.

They may also apply a volumizer and a tint.

In the end, the aesthetician will clean and brush your lashes.

Altogether, the procedure should take around 45 minutes. All you have to do is close your eyes.
Lash lift side effects
Lash lifts should always be carried out by a professional, despite the fact that they are normally safe procedures. This is to prevent unfavorable after effects. You could get a botched lash lift if the procedure is administered improperly or left on for an excessive amount of time.
Aside from the seductive, thick, curving, natural-looking eyelashes, receiving a lash lift treatment has a number of advantages, such as a quick, painless, easy operation, and low maintenance requirements. To put it simply, lash lifts are a quick and easy way to give your lashes a semi-permanent boost. This process can give you a respite of up to 6 weeks if you're tired of wearing mascara every day. To prevent any unfavorable outcomes, just make sure to get a skilled, reliable specialist to execute the lash lifting.