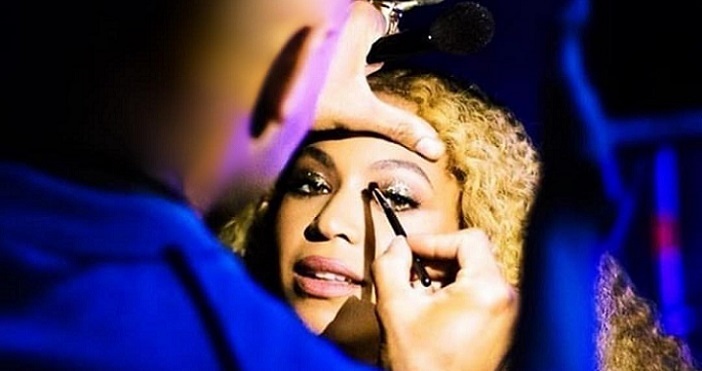 When it comes to makeup, everyone is not perfect or a professional at getting it right all the time. But luckily, we can all take corrections from the makeup artist who's always responsible for the flawless beauty looks of some A-lists celebrities. Sir John is the man behind Beyoncé's makeup looks and has quite a long list of other celebrities — from Serena Williams, Ashley Graham, Joan Smalls, to Priyanka Chopra, and Karlie Kloss under his care. So, if you want to take your beauty game to the next level as the new year is still fresh, look no further than his beauty counseling.
View this post on Instagram
According to one of the world's most sought-after makeup artists who spoke with Bazaar UK, getting the right shade of foundation matters as there are a lot of options nowadays. "I find that everyone is obsessed with buying a foundation that is either too light or too dark," he said. "Luckily, in 2019, there are more options to choose, from L'Oreal True Match to Fenty, because there's been this shift towards inclusivity, helped by social media. It's also about the industry embracing both the darker and lighter sides of the spectrum so that even women with albinism can find their shade. You might have to spend a bit more time searching for the perfect one, but the flawless finish is worth it."
View this post on Instagram
He also brought our notice to relying on one shade of foundation. Sir John adviced that having more than one foundation shade in your bag will help to transition from one weather to another. "It's a myth that we only need one foundation shade everywhere", he continued. "No woman is the same color all over her face and that's particularly true of women of color who can struggle more with hyperpigmentation or discoloration. It doesn't matter whether you are from Holland or Hong Kong, you should have two foundations – one for the summer and one for the winter. Then, your summer color can act as a bronzer in the winter. Having the ability to switch between the two gives your face nuances and highlights, so it doesn't look flat and monochrome."
As long as concealer is concerned, women still tend to go overboard with it to cover all their sins and the makeup maestro disapproves that. "I see so many people swiping concealer all across their face in big stripes and it just becomes unnecessary. Instead, use a dotting method so that excess product doesn't fall into fine lines or accidentally emphasize imperfections. Try applying one dot on any blemishes, one under each eye to cover dark circles, and one dot either side of your nose where you tend to have broken capillaries."
View this post on Instagram
May likely come as a surprise to many women, the 36-year-old revealed that contouring is a thing of the past. contouring is so off-putting for the working woman, it's really not a good look for anyone,' he pointed out. "I like to sculpt instead, using a cool bronzer, this hollows out the cheekbones to enhance your bone structure, rather than changing the shape of the face.' Scoot over to Bazaar UK for more of his beauty advice.