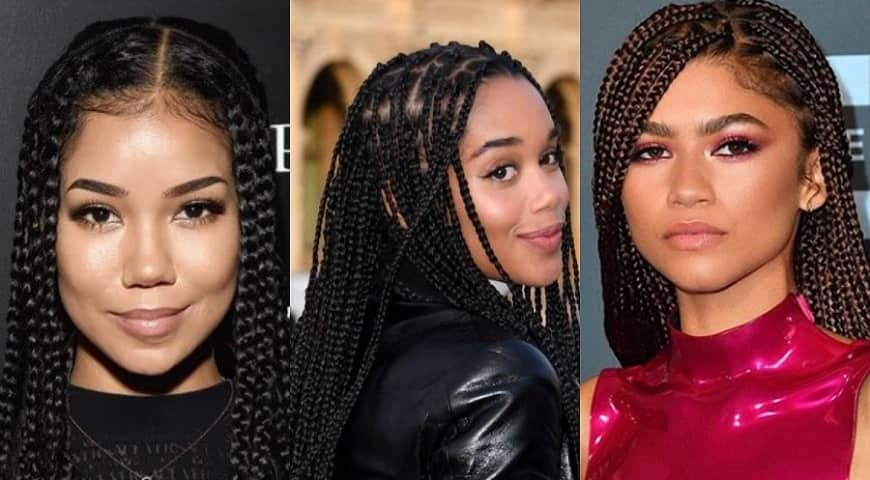 Women have been braiding their hair since the dawn of time, and as the years have passed, they have discovered many new ways to do so in the most imaginative, beautiful, and tension-free ways. Personally, I've come to discover a better alternative to the standard box braids, for my edges and my delicate scalp — the knotless braids. Before experimenting with the style on my hair, the knotless braids rave had been everywhere with a long trail of some of my favorite celebrities who have donned it. The question on whether to give it a try thereafter became; "why not?"
I have a really soft scalp and have been battling scalp tension for a while. This condition has left me with the option of going for hairstyles with limited styling options. Having discovered the knotless braids and their tension-free perks, I see the reason it has had so much success in the world of women's hairstyle. As against the conventional box braids which form a tight anchor at the very beginning of your hair, knotless braids only use a feed-in technique with your natural hair serving as the foundation for the braids.
So, whether you just want a solution for reducing scalp strains or you just want to hop on the knotless braid trend, trying it out will leave you with no regrets. If like me, you've spent some time on Instagram, you may have likely gotten a glimpse of the knotless braids on global influencers and celebrities like Alissa Ashley, Gabrielle Union, Jhene Aiko, and Beyoncé. Check out my list of celebrities who inspired me to wear the Knotless braids.
1. Zendaya's Blue Carpet Auburn Braids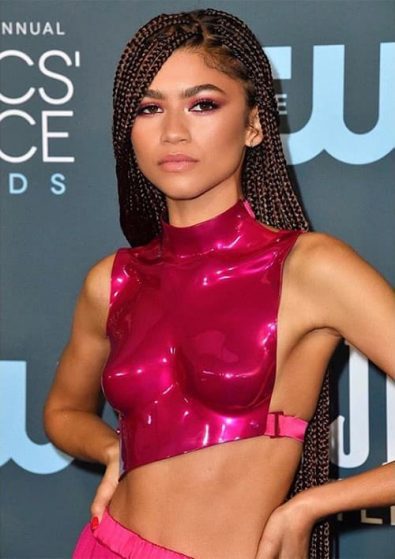 Zendaya displayed her infamous, extra-long [Rapunzel kind of long] knotless braids hairdo while strutting down the blue carpet of the Critic's Choice Awards with a few stunning hair flips and twirls that most Disney princesses could only dream of. I must admit that I was smitten with the way she looked.
Photo Credit: Getty Images/Kevin Mazur
2. Laura Harrier's Super Long Braids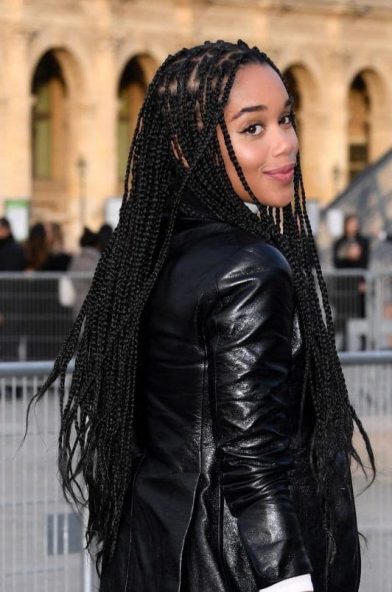 The American actress' lengthy yet simple protective braids were a total inspiration for my dreamy long braids.
Photo Credit: Rex by Shutterstock
3. Nakita's Johnson's Jumbo Knotless Braids
The fact that I had a choice between tiny knotless and the bigger braids is the inspiration here and I thought if I needed a quicker knotless fix, Kita's jumbo braids were a go-to.
Photo Credit: Instagram —@kitagirl921
4. Beyonce's Blonde Knotless Braids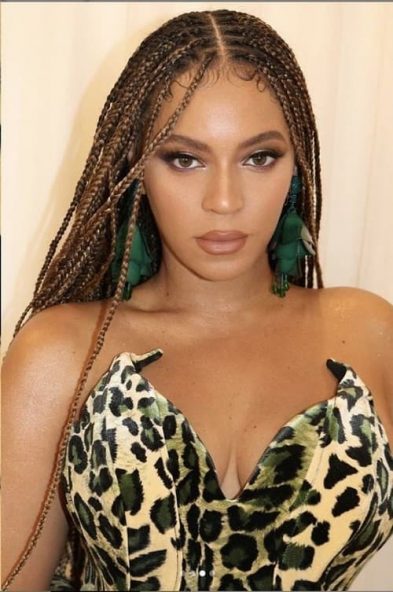 When it comes to rocking protective hairstyles such as this one, Beyoncé is a whole inspiration. She's been rocking braids most of her life in photos and I personally adore her unique interpretation of the vogue knotless braids. Hers in this image is just an ideal way to go blonde without actually committing.
Photo Credit: Instagram/Beyonce
5. Jhene Aiko's Unique Knotless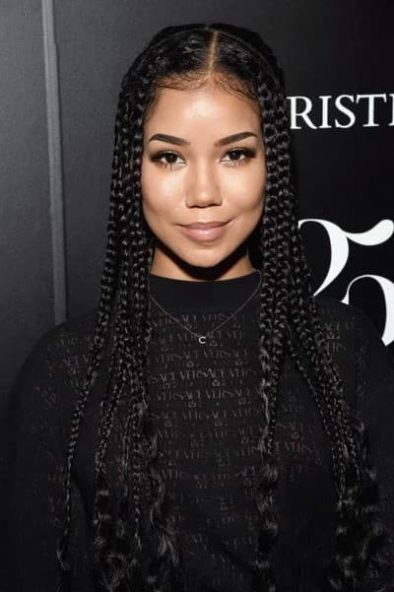 If you are really stuck on a choice, then this style would be the best option to try out. It's simple, bold, and just the way a minimalist will love it.
Photo Courtesy
6. Keke Palmer's Black Braids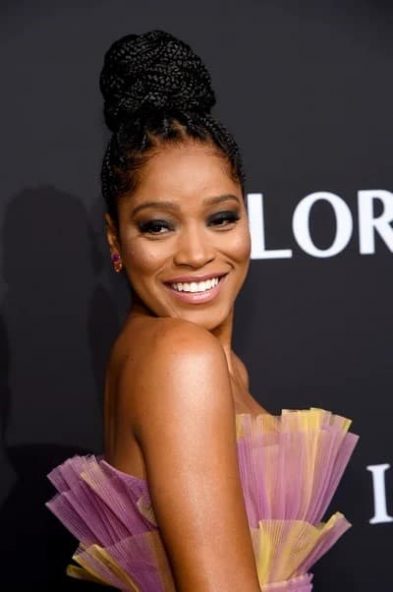 Keke Palmer's hairstyle is a reminder that you can style your knotless braids as you want. An option that inspires all simplistic hair lovers.
Photo Courtesy!
7. Gabriella Union's Free-end Curled Braids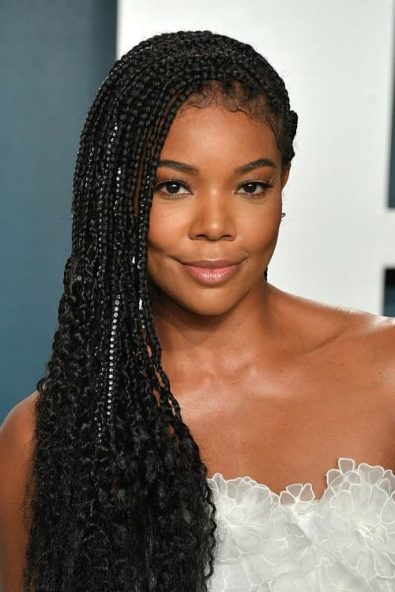 When I first saw Gabriella's Union braid, I thought, "Styling the knotless braid is not a mirage; you can do it the same way you would with a standard box braid. This is just a romantic hair inspiration for days.
Photo Credit: George Pimentel/Getty Images.
8. Alissa Ashley Bougie Braids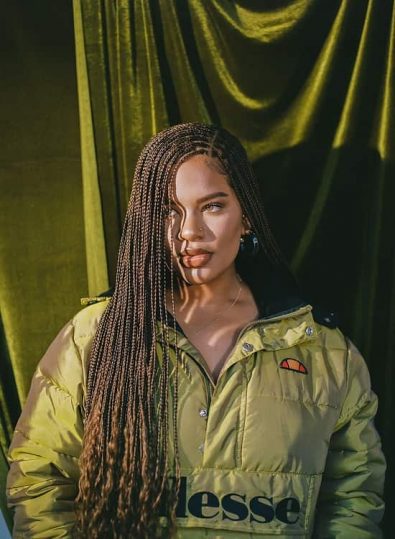 Alissa Ashley may not be your favorite celeb but her $550 knotless braids practically shattered the internet, and this of course sparked so much inspiration. I mean, to get good hair done, Alissa believes It should have some impact on your pockets, and I can't agree less. Her bougie hair was installed by celebrity hair guru Dr. Kari Williams and she used almost six packs of hair to complete the look in nine hours.
Photo Credit: Instagram/@alissaashley
9. Rihanna's knotless box braids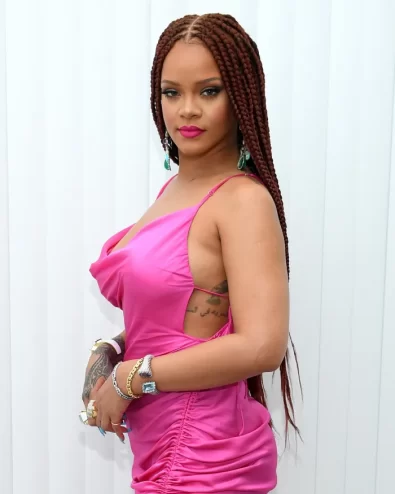 You probably must have seen it before but Rihanna's knotless box braids are one protective hairstyle that has seen me through all the hustle and bustle of life. She's a big fan of braids though, having sported a range of styles from Fulani braids, and cornrows, to jumbo braids and the list is endless. Among the see of braids hairstyles out there, if you are still on the hunt for inspiration, these knotless box braids score this point.  
Photo: Dimitrios Kambouris/Getty Images for Fenty