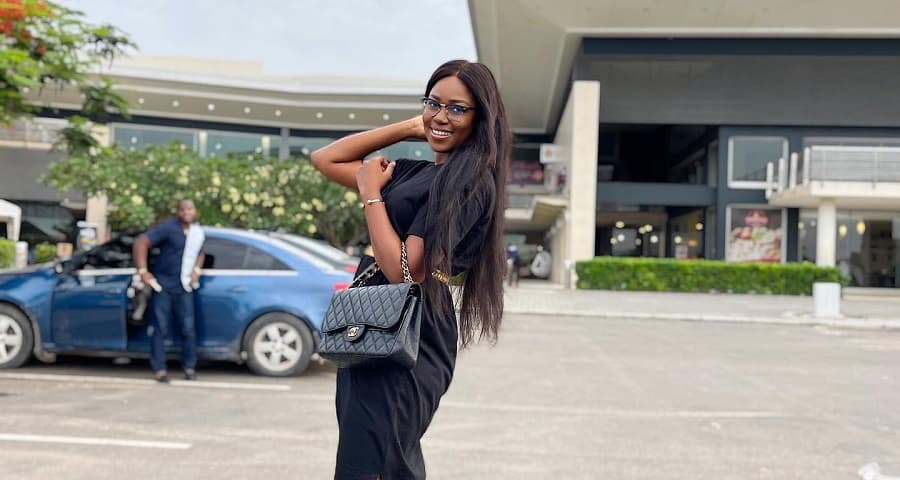 Recall the popular "all pink" barbiecore fashion trend that has taken off as a result of the much anticipated Barbie movie, set to debut in 2023. Yes, more and more celebrities are hopping on the color of the trend and stunning while at it. One of those folks right now who is channeling her inner Barbie bombshell and adopting the look in their own ways is Yvonne Nelson.
Yvonne Nelson is Ghana's pride; a screen goddess who seems to be going for it regardless of all the noise and the chit-chatting in the industry, albeit with some pop of style. She has recently been photographed on Instagram wearing blush in all of its colors, so I imagine things are about to become interesting. Pink appears to have rapidly established itself as a wardrobe mainstay for the 37-year-old actress, at least based on the photos we see.
The Ghanaian actress has delivered no fewer than five fashionable and hip blush pink ensembles in the past year. Looking back over the years via the lens of Instagram, this is something different from her typical style. The outfit combinations, which range from off-shouldered jumpsuits and hot pink midis to blazers paired with the same color sneakers, demonstrate Yvonee's current fascination with the color.
In between, Yvonne's Instagram photographs feature a ton of eye-catching footwear and handbags in the ultra-girly hue. If you ask me, Nelson looks good in pink, and it's evident in the chic photos of the actress below.
1. Blazers and sneakers never go wrong with pink
 

 

View this post on Instagram

 
Rocking a pink blazer paired with the same-colored sneakers, Nelson is puffed up and sophisticated. The ensemble emphasizes the innocence of her natural makeup look while giving off an effortlessly chic appearance.
2. An evening outing in a pink-themed midi dress
 

 

View this post on Instagram

 
In this Instagram photo, Nelson was sporting a cut-out vivid pink mid-length dress, purple pointed-toe pumps, and a cream-colored little bag for contrast.
3. Sleek, pastel pink off-shouldered jumpsuit
 

 

View this post on Instagram

 
This off-shoulder jumpsuit is evidence that summer clothing may be more sophisticated than shorts and tees. The summery tone and pattern of the jumpsuit, which is a trendy pastel pink, contrasts beautifully with the actress' light skin tone.
4. Midi again, but this time with contrasting pair of sneakers
 

 

View this post on Instagram

 
On the evening of the premiere of her film "FIFTY FIFTY," Nelson posted this picture of herself on Instagram looking chic and gorgeous at the same time. She accessorized her pink number with a round-shaped straw bag and red sneakers for a stunning contrast.
5. Ultra-girly mini pink dress
 

 

View this post on Instagram

 
Simple and laidback, the actress's pastel pink mini-dress screams "out on the city"! Whipping up a really cool pink look has never been easier.