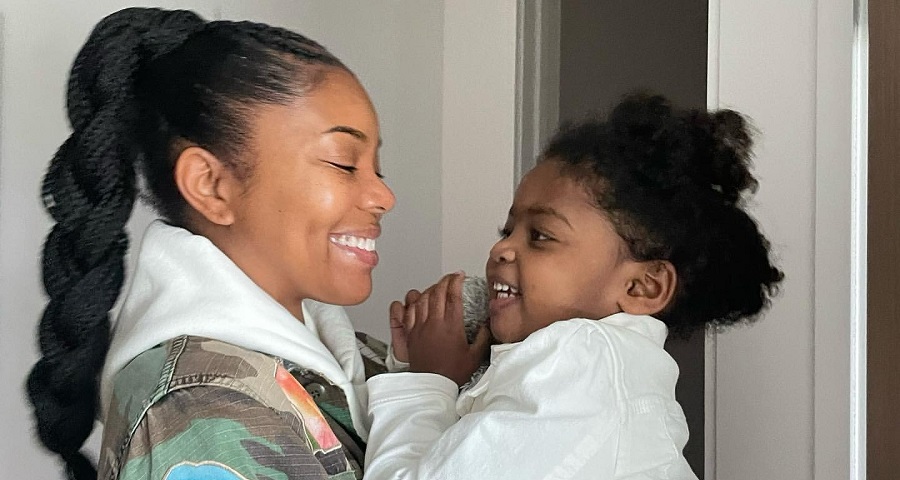 Fitness is important for Gabrielle Union and so does her toddler daughter Kaavia.
Last night, the American actress took to Instagram to share a video of herself and baby Kaavia having a mother-and-daughter workout session at the gym. While Union was fully dressed in her activewear, the 3-year-old toddler was outfitted in a stripe rainbow shirt and shorts. But she, however, made sure to join the mom in working out, doing dumbbell biceps curls, and stationary jogging. The is undeniably everything.
"Working out to work through the funk with @kaaviajames 🥰🖤💪🏾," the actress captioned the adorable video.
View this post on Instagram
The American actress is no stranger when it comes to having unique bonding moments with her daughter. With her busy schedule, Union always makes sure to create a special time for her daughter. Just last week, she shared a beautiful photo of the two coloring in her kid's coloring book.
"Rough week but turns out coloring with @kaaviajames was the answer all along," the post captioned.
View this post on Instagram
In a recent interview with E! News on Friday, the 49-year-old celebrated her daughter's surprising milestone, saying, her "language skills are off the charts."
"Her being able to count, her being able to identify certain words on the page, her being fully potty trained and asking for privacy," Union said, listing Kaavia's accomplishments, adding that her daughter's "language skills are off the charts."