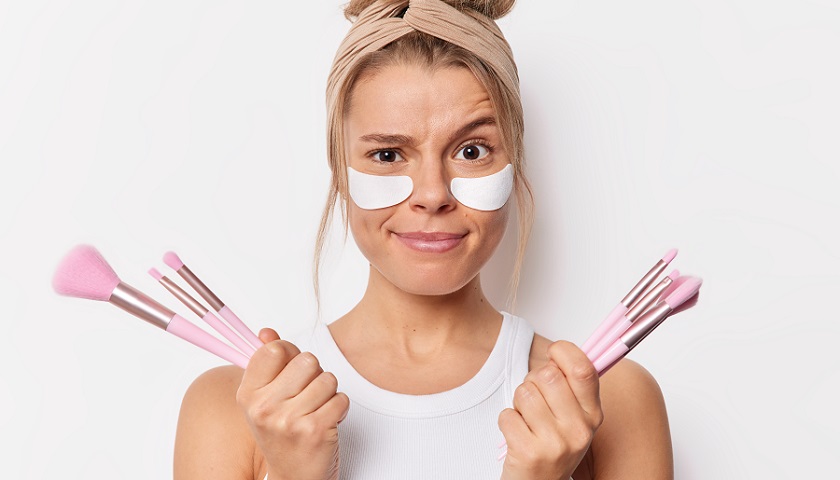 Doing your eye makeup can be intimidating. After all, the eyes draw attention to the face, so we feel like the eye makeup carries the whole look. This is why it's vital to perfect your eye makeup technique, whether you're a professional or someone who puts on makeup occasionally. However, suppose you're a beginner, no need to get too intimidated. We've rounded up a few things to avoid doing so you don't look like a raccoon trying to figure out how much eye shadow to put.
The Don'ts of Eye Makeup
Foregoing The Primer
Of course, if you have dry eyes, make sure you put your eye drops 30 minutes before beginning your eye makeup routine. You don't want to do this with full makeup on and mess up the entire look. 
Now, to apply and blend the eye shadow well, you need to apply primer first. This keeps your skin from wrinkling and cracking after putting on makeup. You want a smooth finish afterward, right? So don't forget this step. You can also use a concealer if you don't have primer in your kit yet (but we suggest you get a hold of one soon!). However, if your skin is too dry, it is best to use a moisturizer instead of a primer. The primer might make your skin crack even more. 
Starting with dark eye shadow
With eye makeup, you want a very nice gradient look to it. Starting with darker hues gives you more room for mistakes than starting with lighter shades. You might end up with a messy look trying to correct darker shades. So, in making a gradient look, start with softer hues. Use a small, tapered brush and apply the first shade at the crease first, softly and in a circular motion. Use colors along with the same gradient look that you aim for. 
Over blending and using the brush
Blending too much can make your eye makeup uneven and patchy. Make sure you blend lightly, gliding your brush to create an airbrush effect. It is essential to use the right brush. Don't use a dense round brush in blending your eye makeup. Opt for a fluffy one for blending. Hold your brush toward the handle, and don't put too much pressure on your eyes. You aim for a light and airy look, so take it easy on the strokes. 
Overdoing the brows
You want your eyebrows to look as natural as possible. There are many brow hacks out there, but the gist of it all is to get your brow game on point without overdoing it. First, brush the hairs down towards your eyes, then fill them in using a brow gel, pencil, or powder. Don't fill in everything. Your eyebrows don't have to be one solid color. Fill the sparse areas and make the full areas your model filling in. To highlight your brow bone, use a concealer. If you want it to pop some more, you can also use a highlighting powder.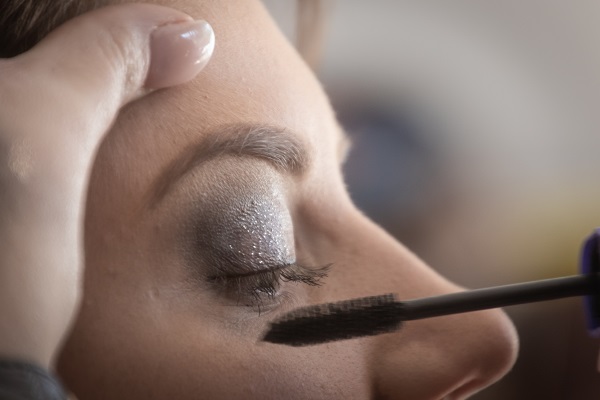 Photo: Magda Ehlers/Pexels
Over-concealing undereye circles
The skin underneath your eyes is fragile, and these show the first signs of skin aging. So, of course, covering it up is the best bet. Easy on the concealer, too, as it can make them appear worse if you overdo it. Don't apply too much pressure on the undereye when applying concealer. Use your fingers to pat the skin and make sure not to drag or smear the product onto the skin. Don't forget to put on concealer on the inner corners of your eyes. However, don't put concealer past your smile lines as it may highlight your wrinkles there if you have any. 
Applying too much mascara
Use lengthening mascara rather than the thickening kind. Curl your eyelashes first before applying anything. This will help your mascara adhere to your lashes better. To provide staying power to your mascara, use an eyelash primer. Believe it or not, the way to take the mascara wand out of the tube can make a difference. So, heed our advice: twist the rod out and remove excess mascara on the edge of the tube. This will keep you from getting clumpy mascara on your lashes and messy looks. Also, avoid pumping the wand into the tube, as this will dry the formula faster.
Wearing full eye makeup every day
Looking sultry on a night out is great, and by all means, do the whole nine yards of eye makeup for it. But for your everyday look, we suggest keeping it simple. As we grow older, we realize that less is more. However, keeping your skin healthy is still more important than being fully dolled up every day. Aside from keeping your makeup kit up to date and complete, make sure that your skincare game is on point. After all, it's easier to put on makeup if your skin is healthy, glowing, and blemish-free to start with.