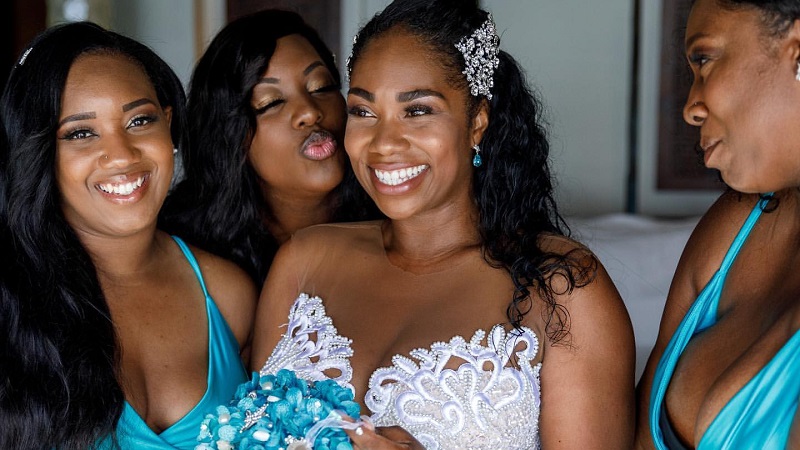 Claudia Barbosada got married last year and had the type of wedding many little girls who are growing up would have on their wishlist. A destination wedding to a small island in French Polynesia called Bora Bora. Surrounded by sand-fringe idyll with huts and an unrivaled collection of overwater bungalow suites, the luxury resort was a dream come true for the bride who was accompanied by a selected number of bridesmaid friends.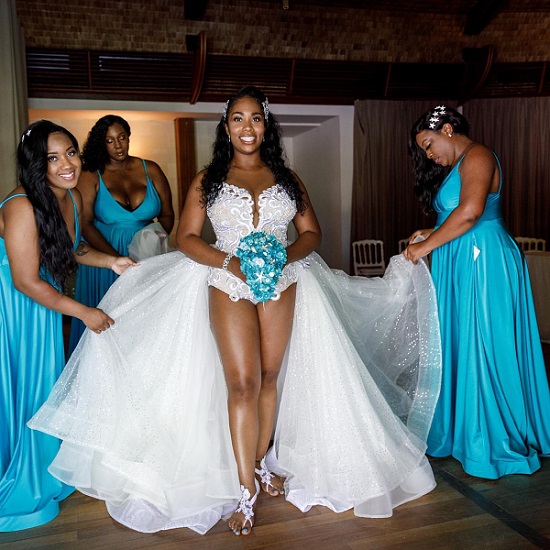 Photo courtesy
The fairytale beach wedding kicked off with the bride in a detachable wedding gown and from the look of things, it was obviously a very boho nuptial. Claudia had just three bridesmaids with her and while they were all clad in deep sky blue dresses with a sleeveless silhouette, the bride wore a dress that practically served two purposes. Designed by a US-based Nigerian brand Esé Azénabor, the swimsuit wedding dress featured a train that the bride can swim in once the train is detached.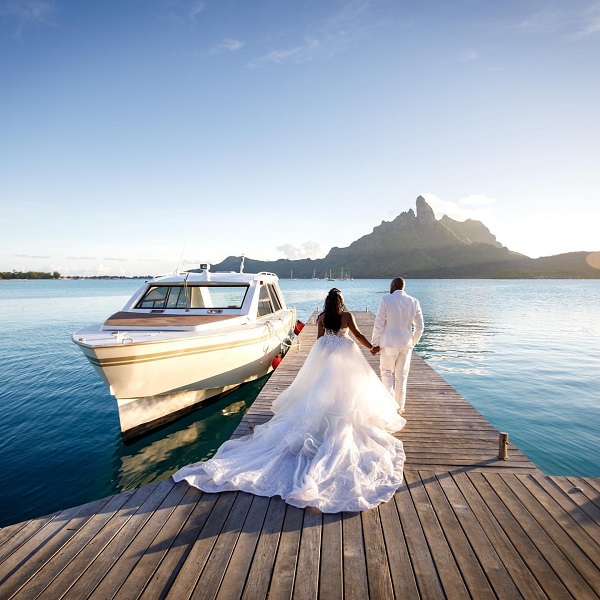 Photo courtesy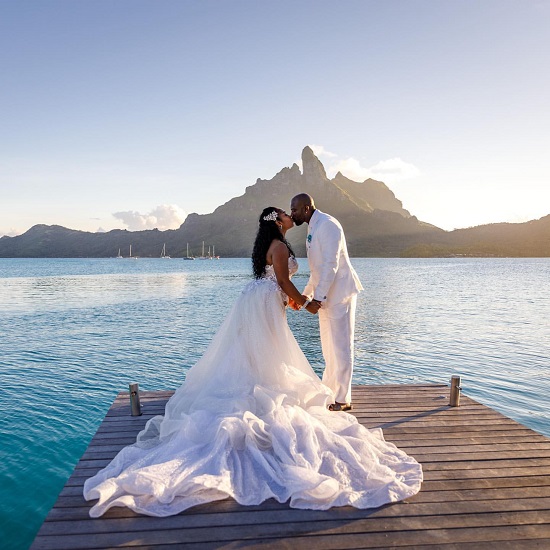 Photo courtesy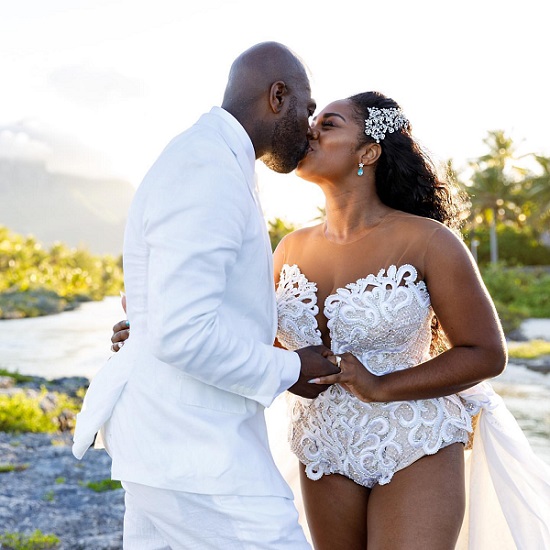 Photo courtesy
The design was completely breathtaking and apart from that, it also featured sparkling beads and stones that shun brighter into the sunset beach. While the groom suited up in white, Claudia completed her look with a sparkling tiara, blue pearl earrings, and a pair of flat silver sandals.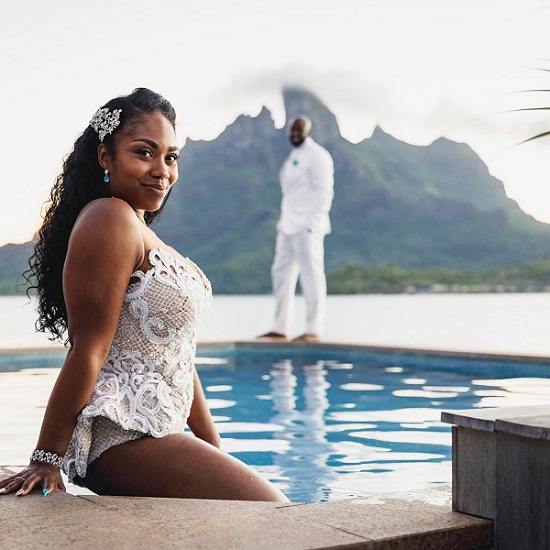 Photo courtesy
"My Year has been a dream come true," the bride shared on the social media page. "As many little girls growing up I dreamed of getting married but my extra self always saw it in Bora Bora. I am so blessed to have these ladies in my lives to be there for me on the biggest day of my life. I am honored to call you all my family cause the only family would do what you do for me. I love you all."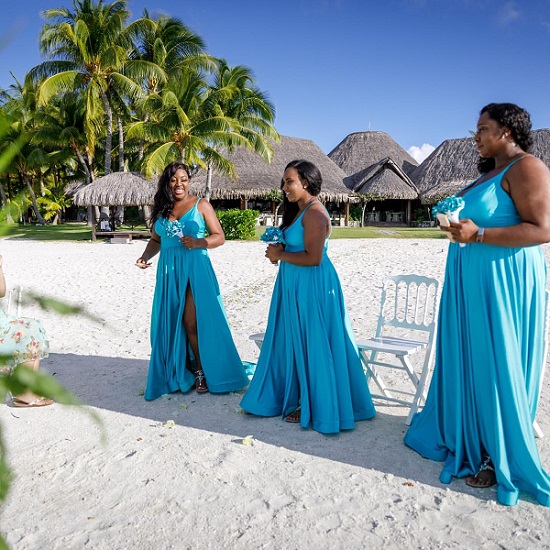 Photo courtesy
Our congratulations are in order!