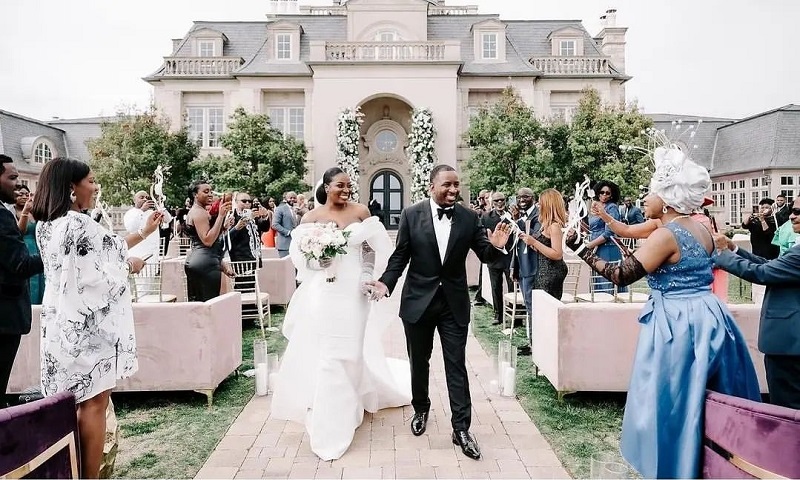 Weddings can come with a lot of pressure, especially if you are the bride. From finding your dream wedding dress to ensuring the big day is generally a success, you need to work with the right people. This includes the wedding planner, your photographer, makeup artist, bridesmaids, and of course, your wedding dress designer if you are going for the bespoke dress. For Ashi Agatha and Chudi, their wedding was a remarkable success. 
The fashion blogger and her boyfriend officially said "I do" on April 16, and my God, her stunning Alonuko wedding dress was an absolute showstopper. The bride chose a gorgeous off-the-shoulder gown for the Italian garden-themed wedding ceremony in Dallas. The dreamy dress featured a fitted tube bodice and dramatic train, which grazed the floor when she walks. And oh, the backless design was also an absolute glam.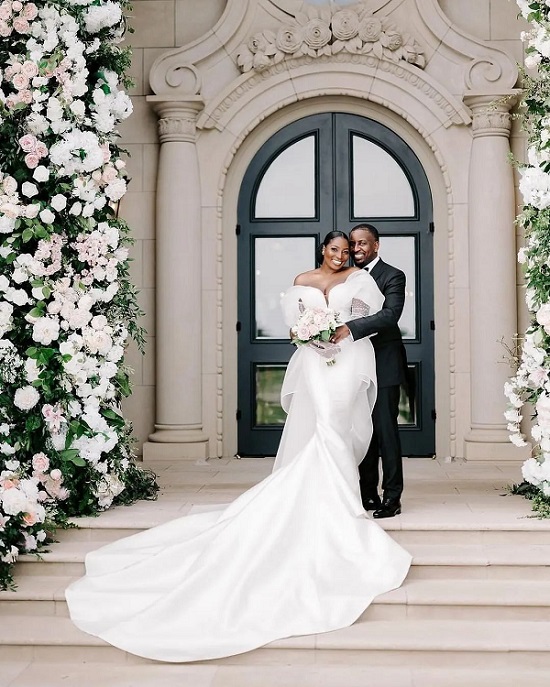 Photo: Instagram.com/raetay_photography
She finished her look with stud earrings, a pair of matching heel sandals, and a massive back bun hairstyle.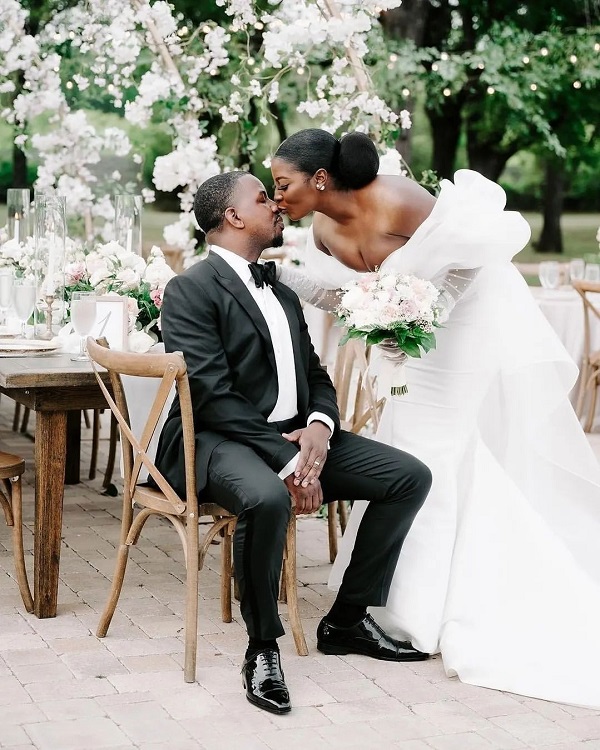 Photo: Instagram.com/raetay_photography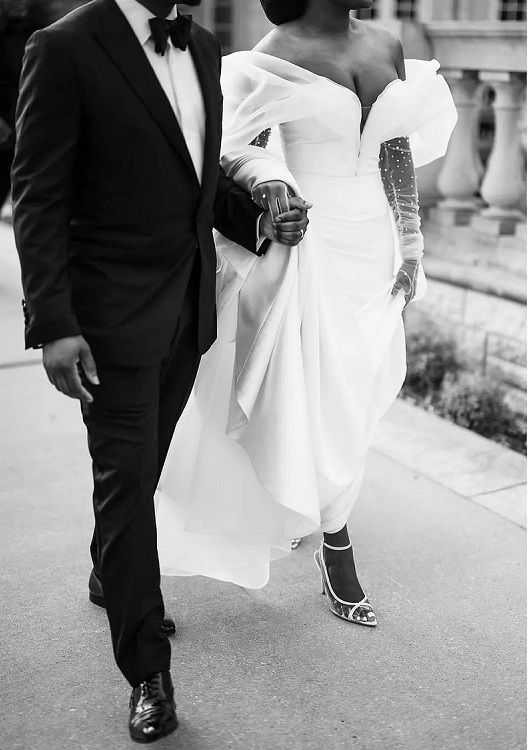 Photo: Instagram.com/raetay_photography
After the wedding, Agatha shared the looks of her dress on Instagram, and she made sure to thank the Nigerian UK-based fashion designer Oluwagbemisola Okunlola of Alonuko Bespoke, as well as the wedding planner, Dure Events, for their contribution to her special day. She also recounted the situation that surrounded the dress while revealing that the piece was created in 24-hours. 
"There was nothing more stressful than realizing a few days before my wedding, my original plans for my dress will not work out," Agatha explained along with a video of her during the fitting process. "Got into panic mode for another dress and reached out to @alonuko_bespoke after seeing her amazing designs; particularly this piece from her recent collection. She assured me she can make something happen, only thing was I needed to be in London."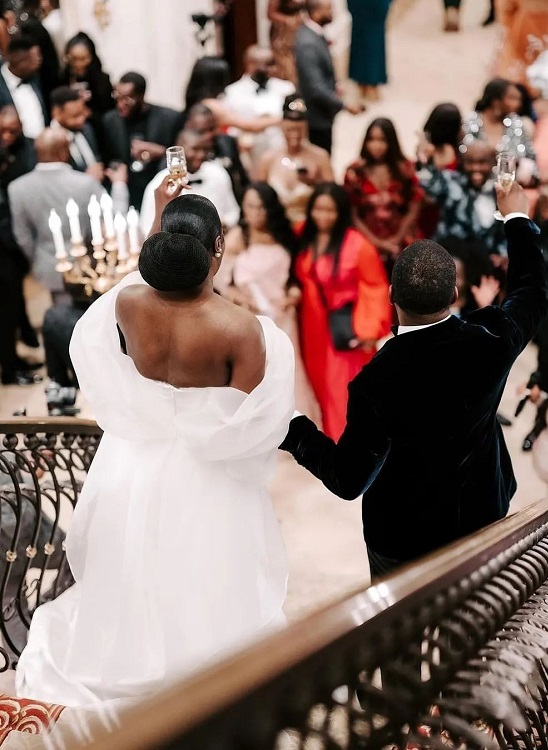 Photo: Instagram.com/raetay_photography
She continued: "My Consultation was on Wednesday, sent measurements on Thursday, Arrived Sunday, where we did the toile fitting (fake dress). By Tuesday, I was standing in the mirror in my @alonuko_bespoke wedding dress, with a huge smile on my face, cheesing hard, dress and all ready to head back home to say 'I do' in just 2 days.
I honestly could not imagine myself in anything else walking down the aisle, matter of fact the dress is called "Agatha" in my head 😅 . Cos the dress was THE DRESS, didn't want to take it off!"
The designer on her own side confirmed the story and described the wedding as a dream. "I honestly could not imagine Agatha in anything else walking down that aisle. She looked completely gorgeous and the entire wedding literally looked like a dream! 😍."
Congratulations to the couple!