Is it just us that feel the days of white wedding gown will soon become a history? Take, for instance, wearing a white gown on your big day isn't a rule in the fashion constitution, which means you can play around with your favorite colors and make them your wedding day hero. 
These days, brides are beginning to think beyond the conventional color to embrace their fashion-forward self. Just like Amarachi who tied the knot over the weekend, a complementary color other than white was all she wanted. According to the designer who created the stunning confection, "she wanted a non-conventional color for her gown so we chose a blush/champagne color and blinged the heck out of it."
Held somewhere in the US, the picture of the gown is enough to tell the wedding was an incredibly chic affair. Amarachi made an entrance in the strapless gown that features heavy embroidery, cloud-like ruffles, and miles long crystal encrusted cathedral veil. If you've got a wedding coming up, allow this wedding dress to inspire you — because, let's face it, fashion and revolution are synonymous.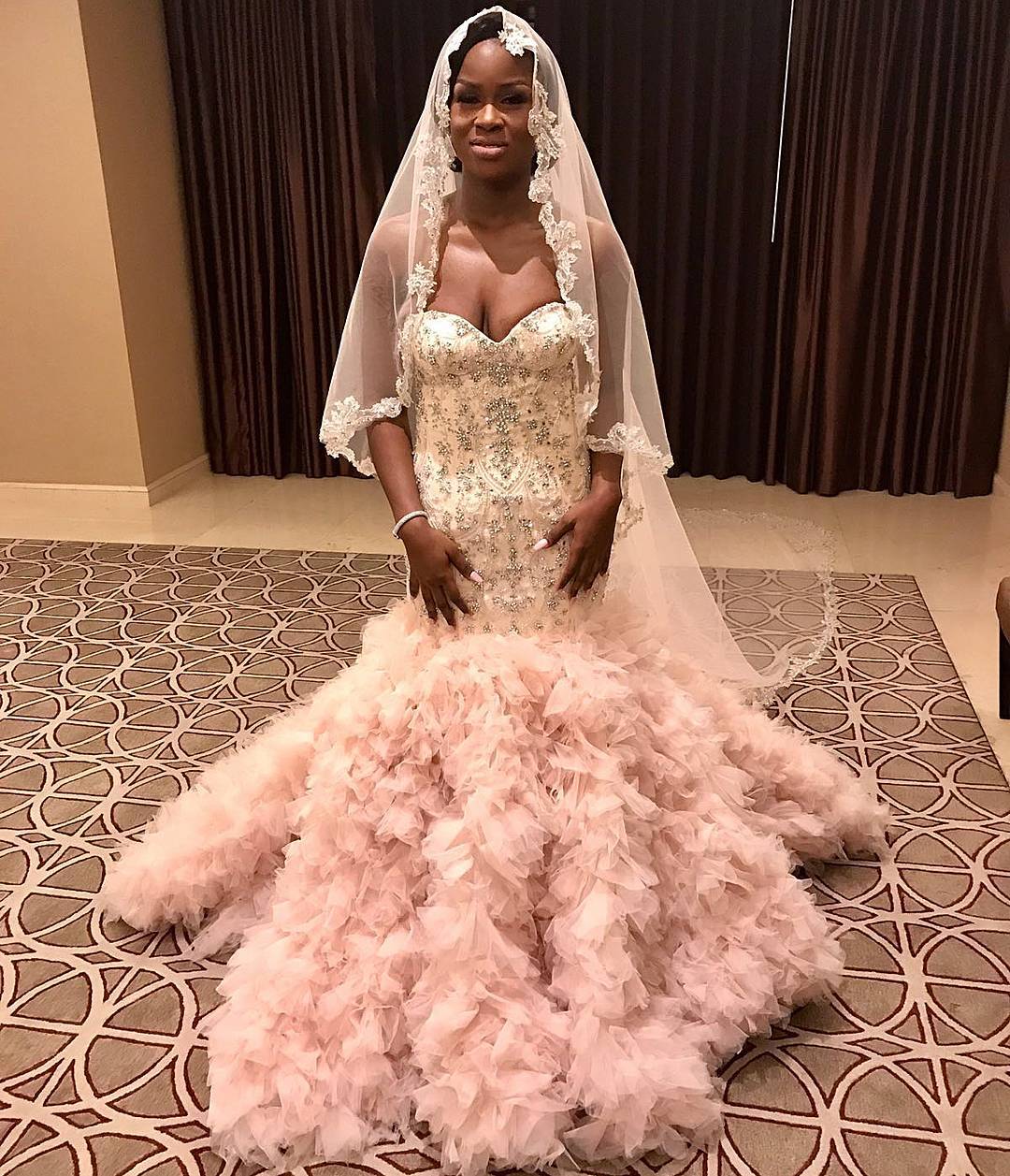 Photo: Bridesbynona
Photo: Bridesbynona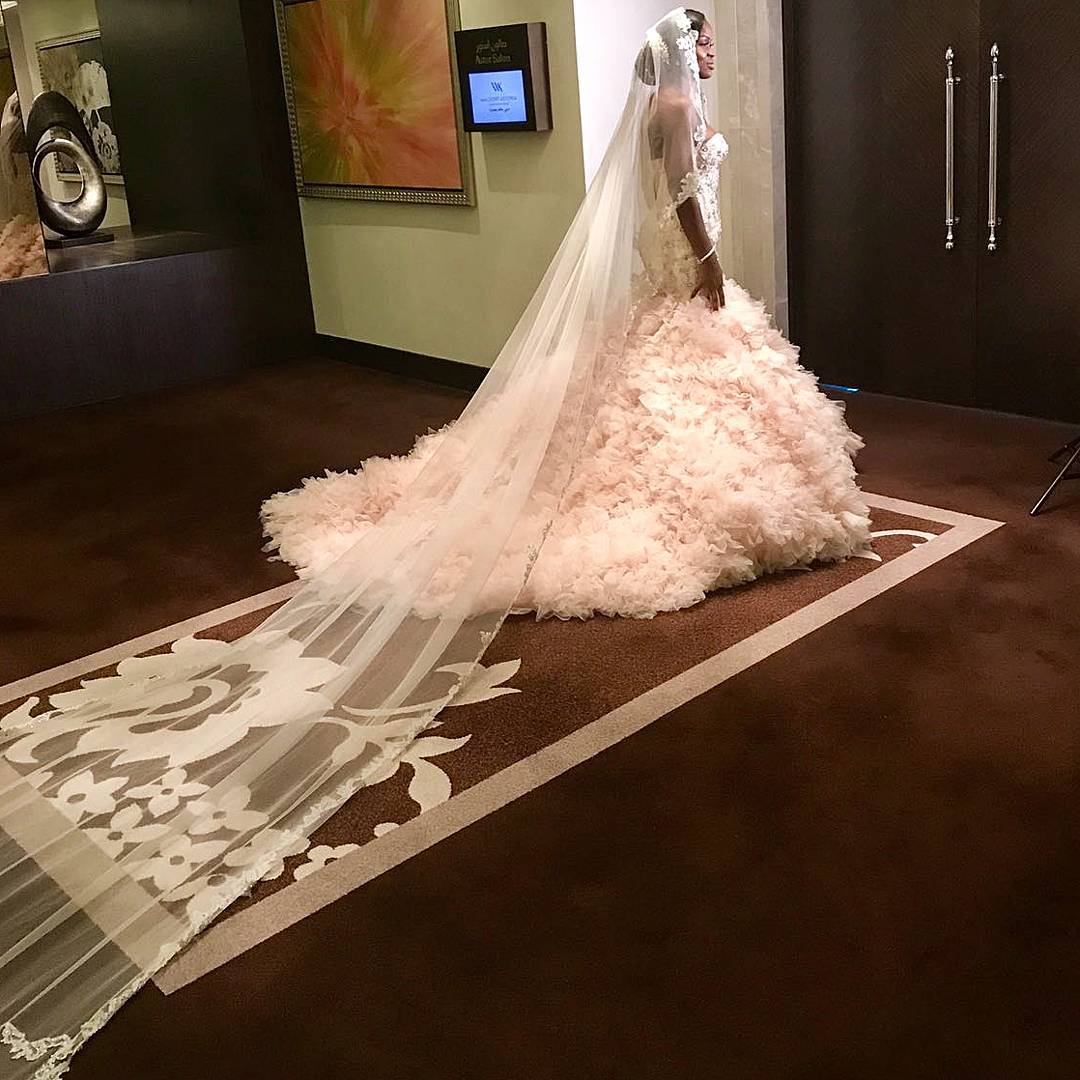 Photo: Bridesbynona
[otw_shortcode_button href="https://twitter.com/fashionpolicing" size="medium" icon_position="left" shape="round" target="_blank"]Follow us on Twitter![/otw_shortcode_button]