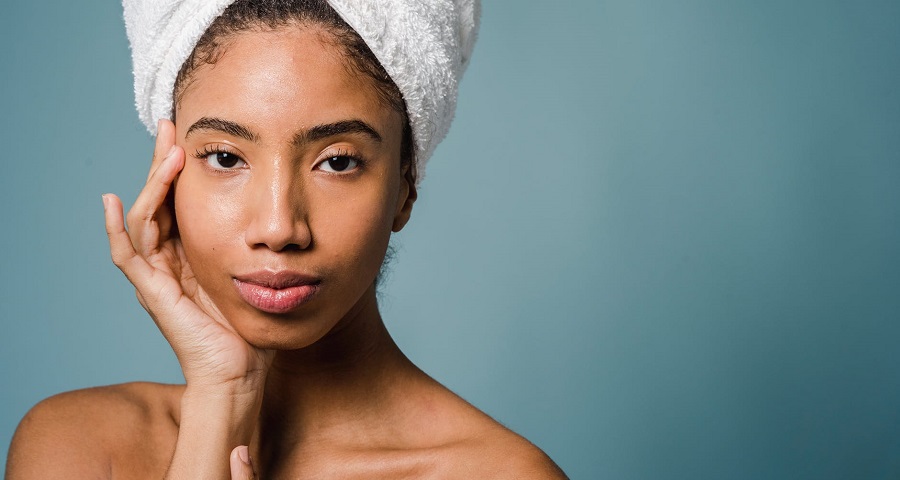 Are you dealing with dry and flaky skin? Well, you need to pamper your skin to boost moisture. Your daily skincare routine depends a lot on the products you use. And with a mélange of beauty products dropping each year, it becomes tough to pick the right products that match your skin type. Moreover, if you grab the wrong products, you may face acne, and then dealing with acne scars would be another issue you will have to worry about.
First thing first! You need to have a daily skincare routine if you wish for hydrating and smooth skin. Further, you have to make sure you don't incorporate the products that contain:
Alcohol

Astringent

SLS (Sodium lauryl sulfate)

Added fragrance
Now when it comes to the daily skincare regimen for flaky skin, you should follow these essential steps. Also, incorporate the recommended skincare products for dry skin.
1. Use a hydrating cleanser
Cleansing is the primary step, which you must not skip. A hydrating cleanser such as Cetaphil, which has ingredients like hyaluronic acid, would be the best for dry skin. This gentle cleanser does not foam, and it helps strengthen the skin's moisture barrier. It is formulated with micellar technology to wipe away all the dirt and impurities from your face. This product won't clog pores or irritate your skin. It is dermatologist tested, so you can consider using this cleanser without any hesitation.
2. Exfoliate to remove the dead skin layer
Exfoliation is indispensable for removing dead skin cells from the face. Using a good scrub like Exfoliating Face Scrub from CLARI Skin Care will leave your skin smooth and moisturized. It contains premium quality ingredients such as jojoba esters, castor oil, and sodium bicarbonate. This product features a blend of different fruit extracts that will calm your face after exfoliation and won't leave it dry. It is worth noting that you exfoliate your skin once or twice a week. And make sure to be gentle on your skin while exfoliating.
3.

Your skin needs a toner as well
A good toner nourishes the skin and helps maintain moisture to increase suppleness. Look for the one that is alcohol-free and does not contain astringent. Rose Deep Hydration Toner from Fresh will be beneficial for people with dry skin. It is formulated with real rose petals, rose oil, rosewater, rose fruit extract, and hyaluronic acid. It offers hydration and minimizes the appearance of pores. Also, it clears the residual impurities and makes your face soft and smooth.
4.

The hydrating serum is also important
A hydrating serum contains active ingredients, which are known to keep your skin healthy. The serum also helps in smoothing away dehydration lines and offering a long-lasting radiant look. Avene Hydrance Intense Serum is light and gets absorbed into the skin easily. It is formulated with the Avene Thermal Spring Water, which is clinically proven to make the skin soft. This product offers 24-hour hydration and soothes tightness. It prevents water loss and restores as well as strengthens the skin's moisture barrier. You can use this serum in the morning and in the evening as well.
5.

  Moisturizer is a necessity
Moisturizing your skin is an essential step, no matter what your skin type is. When it comes to people with dry skin, they must choose a moisturizer that is alcohol-free and contains hyaluronic acid. Hydro Boost Water Gel by Neutrogena is the best moisturizer for dry skin as it helps in delivering soft and hydrated skin. It disappears into the skin smoothly and quickly. Meaning, it keeps your skin supple by attracting and locking in the moisture. It contains glycerin and a range of other key ingredients that are gentle to the skin.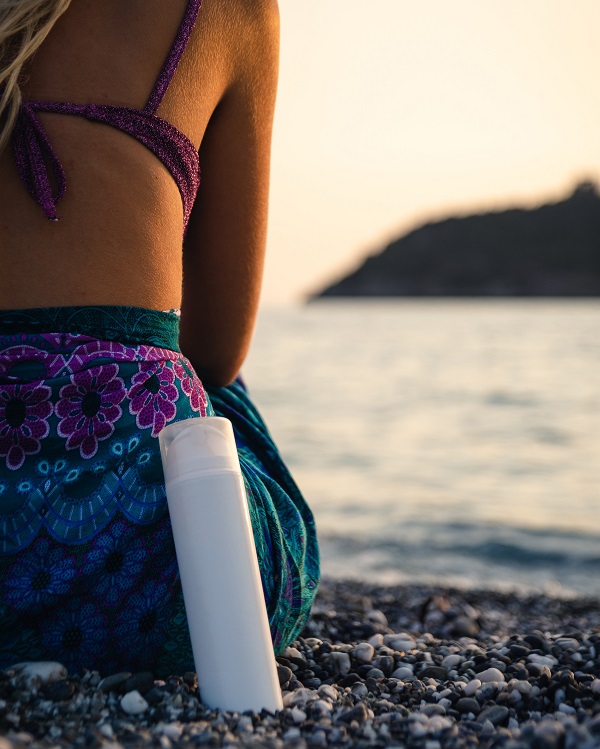 Photo: Antonio Gabola/Unsplash
 

6.

  Never forget to wear a sunscreen
This is another vital step you must incorporate into your daily skincare routine. Sunscreen with SPF 30 helps in preventing harmful UV rays from damaging your skin. Moreover, sunscreen acts as the best anti-aging product. For dry skin, it is vital to pick a sunscreen that combines protection and hydration, and Classic Face Organic Sunscreen offers that! This broad-spectrum sunscreen contains SPF 30 and protects from UVA/UVB. It is lightweight and hydrates your skin all day. This sunscreen is paraben-free and gluten-free. It is formulated with an antioxidant-rich plant protection complex and features water-resistant properties. It strengthens and supports your skin.
7.

  Night cream also helps
Night skin care routine is important for dry skin type because, at night, your skin gets into repair mode. So you should help your skin to make the most of the night by using a night cream. Use Skin Renewing Night Cream by CeraVe as it is formulated with a range of skin-friendly ingredients like hyaluronic acid, ceramides, niacinamide, and peptides. These ingredients help in rejuvenating, hydrating, and improving the appearance of your skin. This cream restores the skin's natural barrier overnight.
8.

Face mask for an extra dose of beauty
Face masks are usually made with potent formulas that help the skin retain moisture. You can use a face mask once a week to offer your skin the nourishing boost it deserves. Moisture Bomb Sheet Mask by Garnier SkinActive is what you need! This water-based sheet mask features hyaluronic acid and pomegranate extract, which makes the skin soft and supple. It delivers weightless hydration and prevents moisture loss throughout the day. With its non-greasy formula, this product offers a fresh and radiant look.
Final Words
Taking care of dry skin is not difficult. You only need to make sure to have a good skincare routine with quality products. Apart from incorporating the steps and products mentioned above, make sure you don't give yourself a hot shower. Hot water stripes the skin's natural oils leaving it dry and dull. Also, never sleep with makeup on, as it will clog your pores. Have a good night skincare regimen as well.
Now you know how to take good care of your dry skin. So, have a daily skincare routine to achieve hydrated skin. The bonus point is that you will witness improved skin texture and complexion by having a personalized skincare routine.