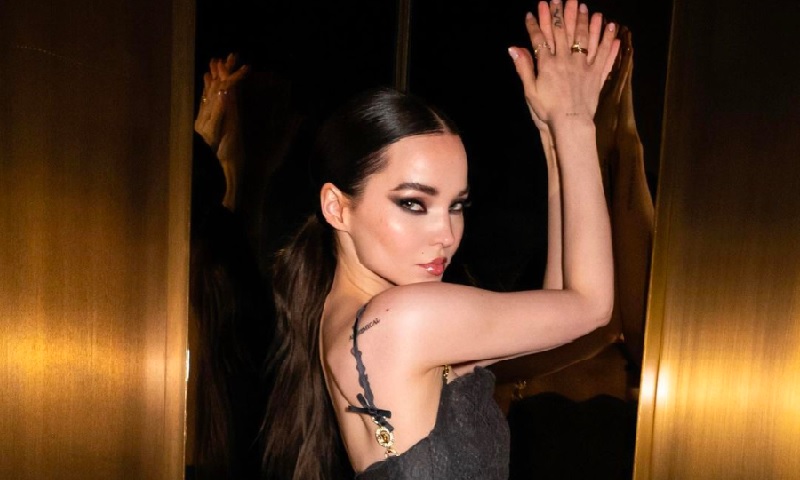 The siren eyes look has an underlying message that suggests, "A little eye drama gets your sexiness off the hook". 'Siren' is defined by the dictionary as an attractive or alluring woman, particularly one who is extremely seductive. This provides a clearer understanding of the siren eyes' true nature, which exudes just the right amount of fierce sexiness. The siren eyes look is literally a makeup trend taking over TikTok, and if you haven't heard of it yet, allow us to give you some highlights.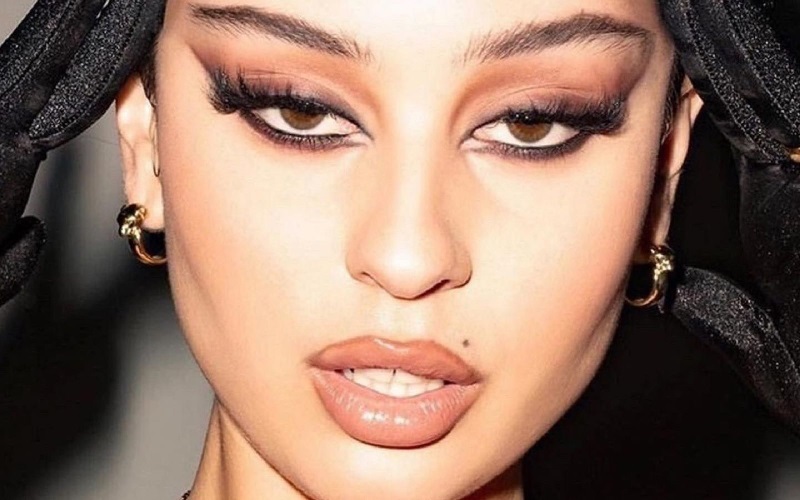 G-Club
What Are Siren Eyes?
In essence, siren eyes are a unique and rebranded version of cat eye and winged eyes that can make your eyes appear more oval-shaped for a sensual, smoky, and seductive look. It entails winging out the end of your liner, leaving a space in the center of your eyelid, and sharpening the inner corner of your eye to elongate the eye.
The makeup trend itself has been around for a while, but it has only really taken off in recent times, because of its creators and pioneers on TikTok like Danielle Marcan. Numerous celebrities, including Bella Hadid, Zendaya, Alexa Demie, Dove Cameron, Emily Ratajkowski, and others, have also previously and significantly sported the eye look.
Danielle Marcan who is a professional MUA and beauty influencer came up with the term "Siren Eyes," which describes her attempt to accentuate her seductiveness with elongated flicks of jet-black eyeliner along the inner and outer corners of her eyes. Since then, the #SirenEyes hashtag has received nearly 280 million views, encouraging users to embrace their "dark femininity," as Marcan puts it, and add a hint of smolder to their eyes.
How to pull off Siren Eyes Look
The siren eyes are fairly simple to obtain. Only grab your preferred liner and get started. Due to its thin and tapered tip, which can facilitate application, it is advised to use a pen liner.  You will also need to combine an eyeshadow. You can use any color you like, but deep brown or black are the most popular choices for the ultra-sexy look.
If you ever want to give it a shot? It's crucial to adjust it to your eye shape if you're recreating the siren eyes look. As a starting point, creating a smudgy-sharp smoky cat-eye is all about combining eye shadow and eyeliner.
First, apply a brown eyeshadow along the lash line that is just a few shades darker than your skin tone, blending it up and out past your crease to create a soft wing shape. To add depth along the outer corner of your eye, apply a smaller amount of a darker brown or gray shadow after the first application.

Next, draw an upward-tilting wing that extends past your crease using black or dark brown eyeliner. You can use a liquid eyeliner that is precise or smudged with a pencil eyeliner to add more drama or to add a sharp point to a Smokey eye look.

Create a smaller wing on your inner corner with the same eyeliner. To make your waterline darker, use waterproof eyeliner. Use your preferred mascara to finish the look.
Here are a few practical tips for pulling off the siren look
If you have eyes that are on the smaller side, use a nude liner to further enlarge them by lining the middle of the lash line.

If your eyes are close together, use champagne eyeshadow to brighten the area and give the appearance of more space between your eyes by lightly lining the inner corner of your eyes.

Keep cotton swabs and a bottle of micellar water handy to fix any errors and perfect the lines.
Do siren eyes work on all eye shapes?
Yes, it does. But if you naturally have doe-like eyes, pros advise sandwiching your lashes by using liner on both the top and bottom of your waterline. By beginning with a base of eyeshadow to highlight the outer corners, you can also give the appearance more depth.
What you need for creating the siren eyes look
Top liquid eyeliner to draw a precise, intensely colored eyeliner wing.

Top eye pencil to create a sharp point for precise lines. It comes in seven colors, including white to brighten or highlight parts of your lash line.

Top eye shadow smudge brush to pick up and apply eye shadow over to smudge out already-applied eyeliner. It makes creating a Smokey eye smooth and simple.

Top mascara for siren eyes to enhance lashes' length and add dramatic volume without flaking.
Siren eyes are almost like the traditional cat-eye wing, but a sharp inner corner and a pitch-black waterline give them the vintage Hollywood allure. They are just a simple but somewhat dramatic way to achieve a runway-ready look at home because they lengthen the eye and complement almost any eye shape.