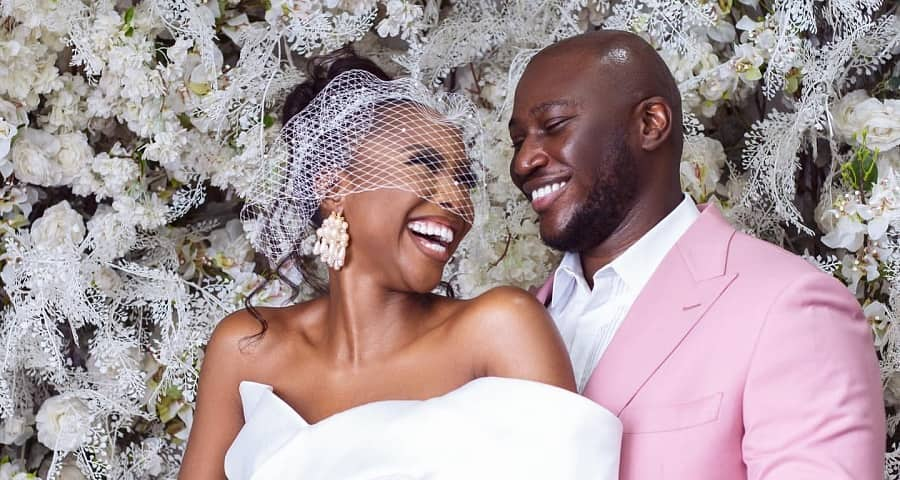 Actress Ini Dima-Okojie is officially married. 
Following her traditional wedding in November 2021, Ini Dima-Okojie officially tied the knot to her fiance Abasi Ene-Obong, today 20th May, at a civil wedding in Lagos. 
Dima-Okojie took to Instagram to share the big news of the civil ceremony with a post featuring images from her special day. For the nuptials, the bride wore a pristine white two-piece by Derin Fabikun, comprised of a deconstructed off-the-shoulder top and matching pants trouser, a look she paired with blue strappy heeled sandals, a coordinated white veil, and a pair of chandelier earrings.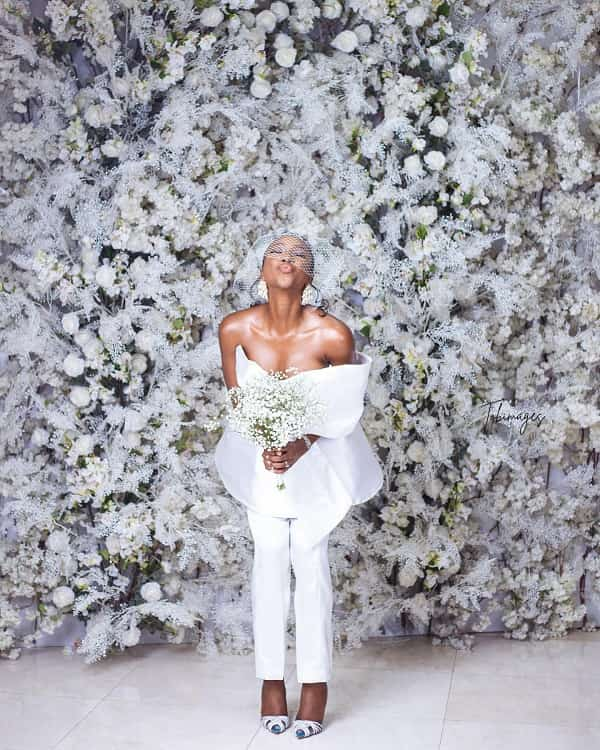 Photography: Instagram.com/officialtobimages
The actress's makeup was fresh and glowing with her hair styled in a giant top knot above her sheer veil. She also carried a lush white bouquet that made for the perfect blend with the enchanted floral backdrop.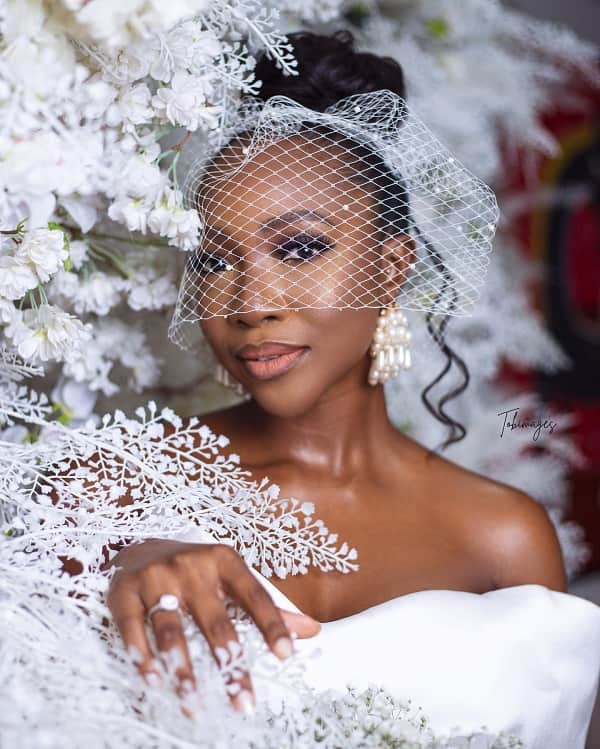 Photography: Instagram.com/officialtobimages
Along with the polished and gorgeous bridal photos were followed by another post in which she posed with the dashing groom clad in a pink suit over a white shirt and what looks like sneakers.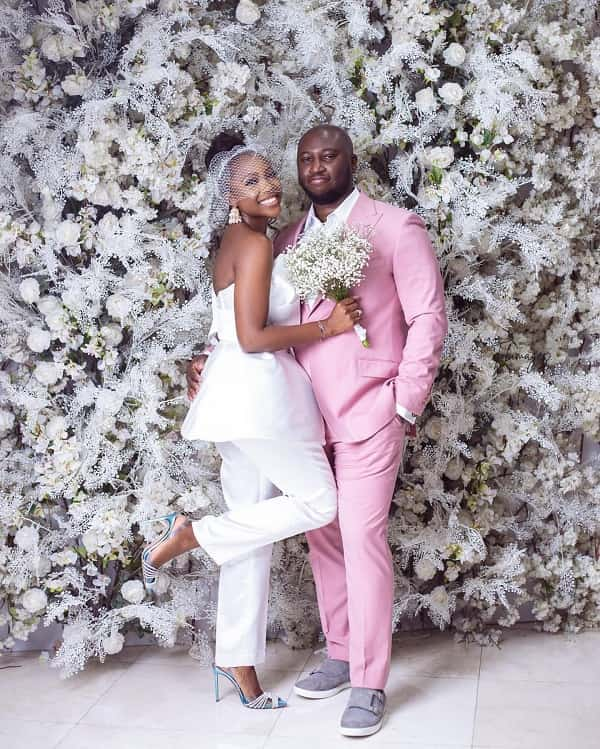 Photography: Instagram.com/officialtobimages
Ini Dima-Okojie and Abasi Ene-Obong made their relationship public along with a surprising wedding engagement in July 2021 after secretly dating for two years. In an emotional Instagram post that was shared with her fans, she further described her now-husband as a 'kind and good man.' 
"YOU ARE A MAN ABASI…In the way I can imagine that God expects a man to be," the actress gushed. "You are a force, not just cos of what you do but who you are inside. You are a kind man, a good man, a man of integrity, a man I can depend and rely on, a man I can be completely vulnerable with, a man that I feel safe with… a man that I love.
I love you Abasi, more than words can describe. And I am so ready to walk this path of life with you baby. Here's to Forever❤️."
We are all in the 'Forever' and congratulations to the couple!