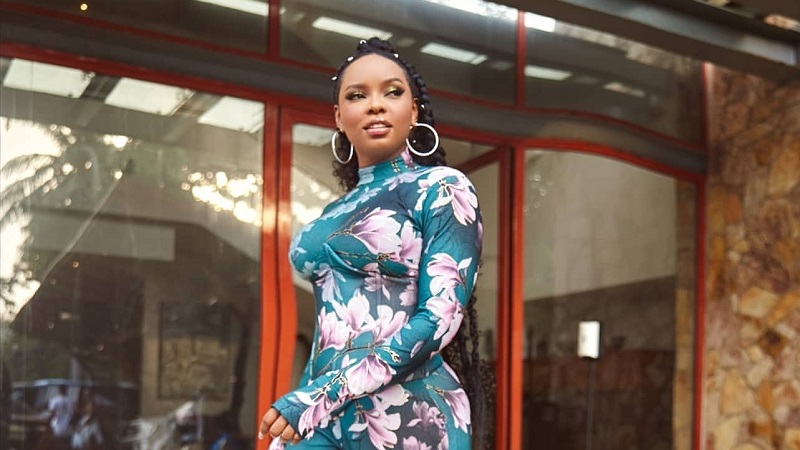 As everyone was busy with some other thing yesterday, Yemi Alade was having a Cat-woman moment in her own way. 
The Afrobeat singer decided to step out during the day, wearing a head-to-toe form-fitting catsuit in a blue hue that came comeplete with matching corset and shoes. Posing for different photographs, Yemi completed the dramatic floral outfit with hoop earrings and allowed her half-up top-knot braids to fall around her shoulders, as she flashed the peace sign with her two fingers up. 
She shared several looks from the majestic photoshoot. And as per usual, she looked flawless. "I'm Out ✈️ ✌ … of your League 👢👢," the 32-year-old captioned.
View this post on Instagram
With a tease to her new single 'TEMPTATION,' which features Patoranking, we don't know who annoyed the singer but Yemi Alade reminded fans how nice she is but can be rude if taken for granted. The singer made the revelation with another stunning look of her outfit as she looks very unhappy.
"I'm actually really nice 🤗,until you annoy me 😾," she wrote.
View this post on Instagram
Next up is a close-up look at her makeup, her jumbo braids, and of course, the details of her one-piece ensemble.
View this post on Instagram
Chic!