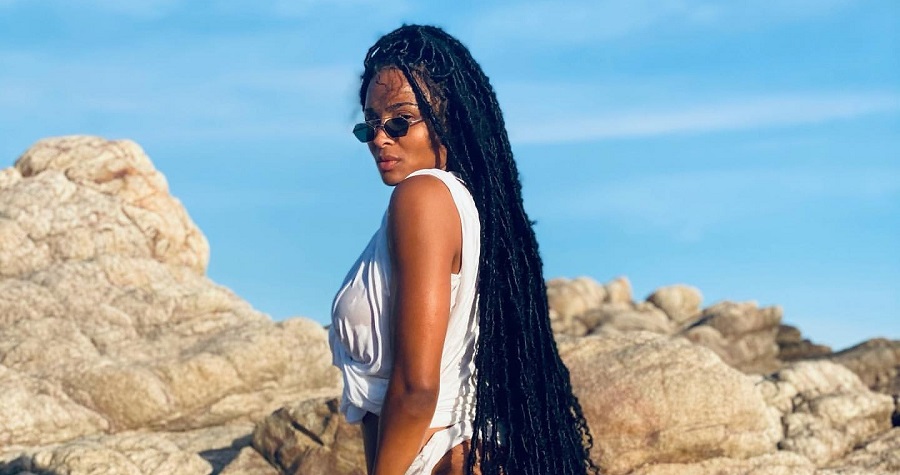 From shoulder cascading hairstyles and even waist-length hair, we've seen so much but not the braids that graze the floor as you walk. It's possible Ciara is breaking the Guinness book of records for her faux locs hairstyle because it's not only gorgeous but it's as long as the singer herself.
The singer just took to Instagram to debut the new locs yesterday and honestly, we can't get enough. Fans have also been pouring in sweet messages of how hot the mother-of-three is after she shared a bunch of photos sunbathing in the sun while posing up a storm in a white tank top and matching briefs. But the best part of her look that caught our collective gaze is, of course, the hair.
"He got an eye for me😜," she captioned one of the snaps which were perfectly captured by her husband, Russel Wilson.

View this post on Instagram
View this post on Instagram
Ciara, however, is a known hair chameleon who often switches her looks. We've seen her in Afro, honey blonde locks, wavy and curly 'dos, as well as her natural hair in the form of pixie cut. But the 35-year-old seems to gravitate towards braids more than anything else. She once told Allure how she had fun playing changing her hairstyle

 "I've had a bob length before," Ciara told the magazine in a 2018 interview. "I've played before with a hairpiece and had my hair really short like a boy cut, and that was also really fun, too."