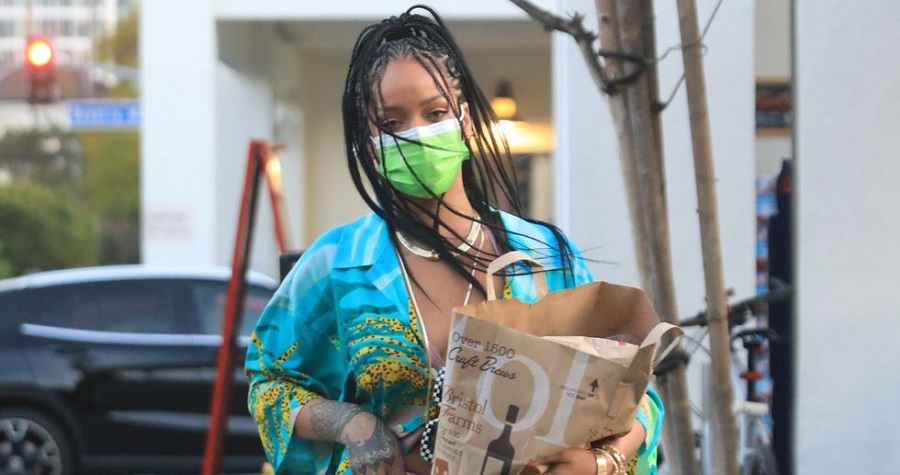 When we spot Rihanna, it only means one thing: more high-fashion moments.
While she was photographed last week in a white slip dress and bomber jacket, an all-black look for a dinner over the weekend, yesterday RiRi brought the runway into the walkway as she opted for a relaxed fashion during a quick grocery errand. The Fenty Beauty boss was pictured in Los Angeles carrying a bag of food from Bristol Farms, according to a report.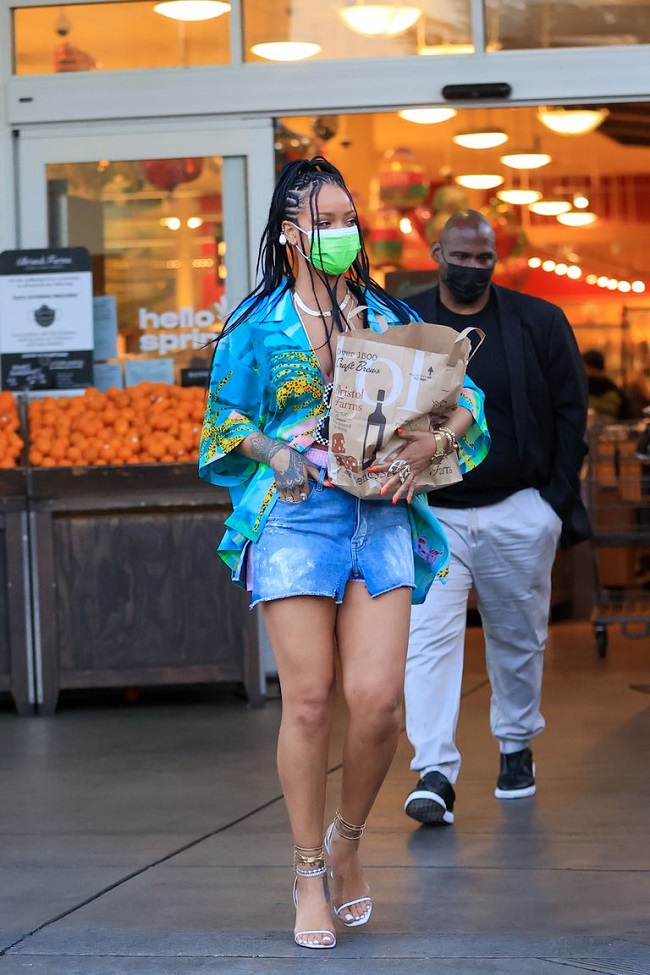 Rachpoot/MEGA Getty Images
As a style queen that she is, RiRi made the short trip a fashionable one slipping into an oversized Hawaiian shirt by Celine along with a denim mini skirt and a pair of ankle-strap heeled sandals. Added to the look, there was a choker necklace, a cache of bracelets, and of course, her gorgeous protective style braids while shielding herself from Covid-19 with a neon green face mask.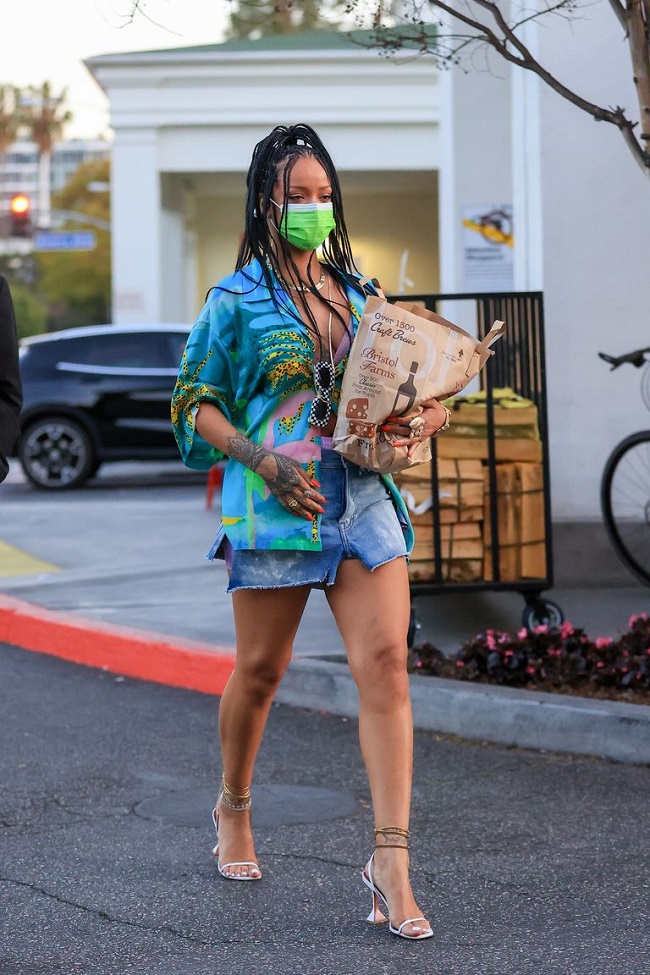 Rachpoot/MEGA Getty Images
The look has all the trappings of relaxed glamour and instantly reminded us of the summer. Eye-catching colour? Check! Easy breezy? Check! Beach vibes? Check! The good news, the shirt is available to shop online and will have you looking every bit as fabulous as RiRi. Simply click below to start shopping!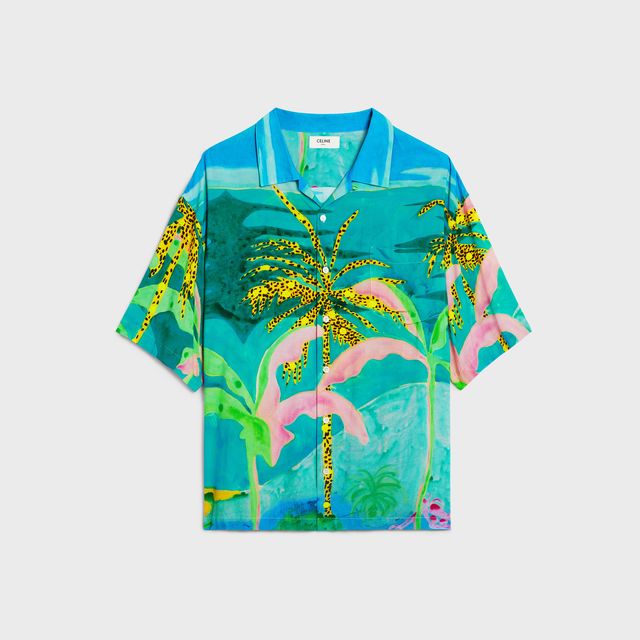 Loose Hawaiian Shirt With Artist Print

Multicolor