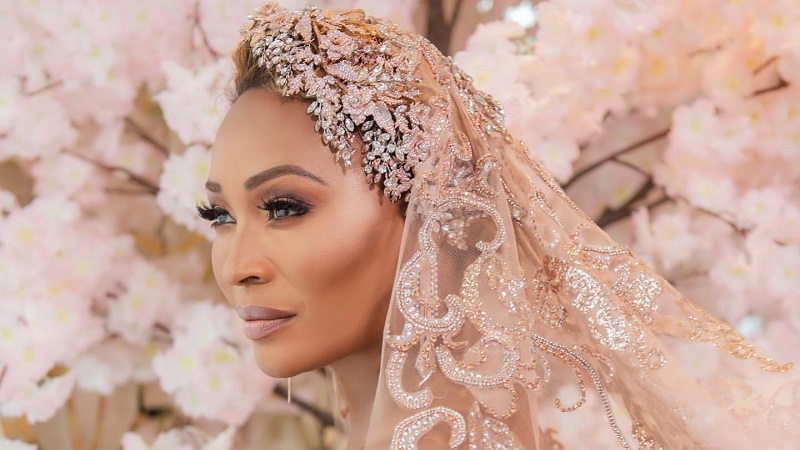 There's nothing like knowing the type of wedding dress you want to wear on your wedding day. But Real Housewives of Atlanta star, Cynthia Bailey was completely clueless about what she wanted other than the fact that wearing white wasn't her thing. The reality star married her fiancé Mike Hill in a beautifully lavish wedding in Georgia while turning to a Nigerian designer, Nneka C. Alexander of Brides by Bona who provided her a gorgeous unconventional wedding dress look.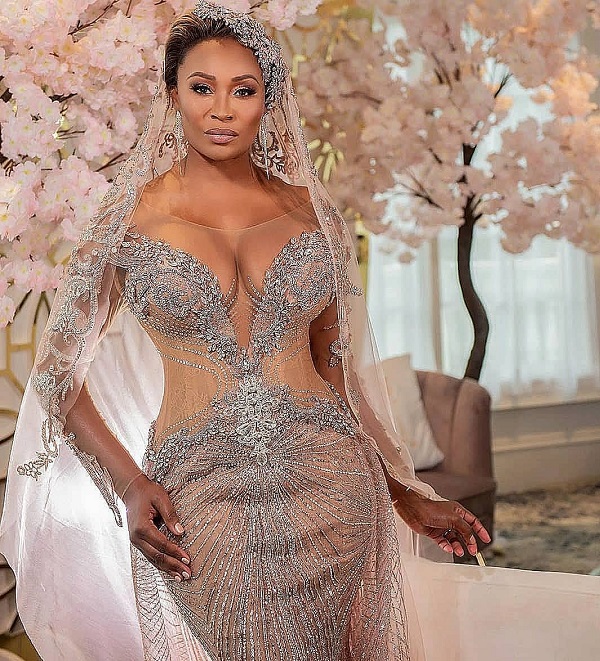 Photo: Instagram/Cynthiabailey
It was, however, one of the highlights of the wedding. For the exchange of vows, Bailey walked down the aisle in a stunning blush pink gown that perfectly flattered her figure. We could hardly keep our eyes off the dress though, taking in the sheer, nude panels and crystal embellishment that decorated the gown from head to toe. Even the veil was something for the book. The look was finished with Badgley Mischka heels.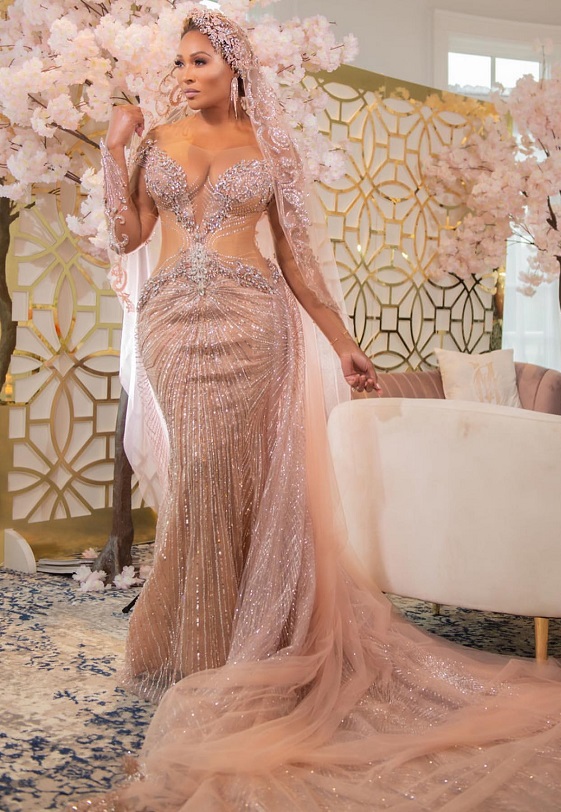 Photo: Instagram/Cynthiabailey
According to the bride, she was totally in an awe of the gown. "I absolutely love my wedding gown!!!" the bride wrote on Instagram as she praised the designer. "Thank you @bridesbynona for making me the PERFECT wedding gown. When we met & you asked me what I wanted, I honestly had no idea. I only knew that I didn't want to wear white. I gave you complete creative control, and you absolutely blew away. I am so grateful to you!🤍💍."
But as if that wasn't enough, the RHOA star then switched into another look for her reception by the same designer. This time, a stunning white dress with a sequinned side sheer panels adorned with beads.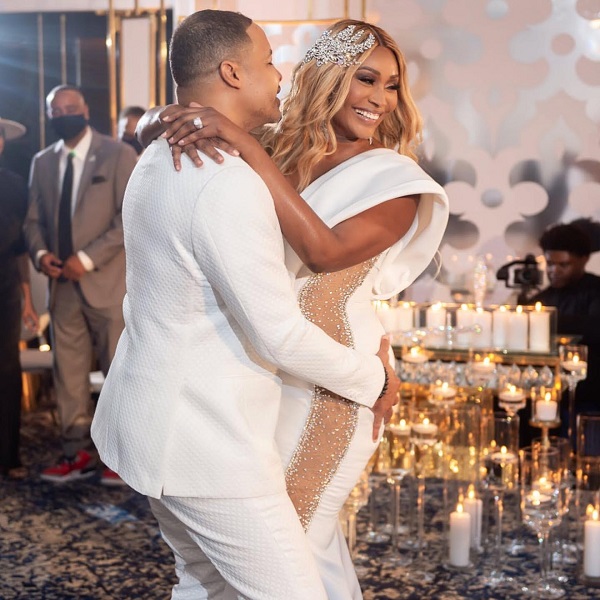 Photo: Instagram/Cynthiabailey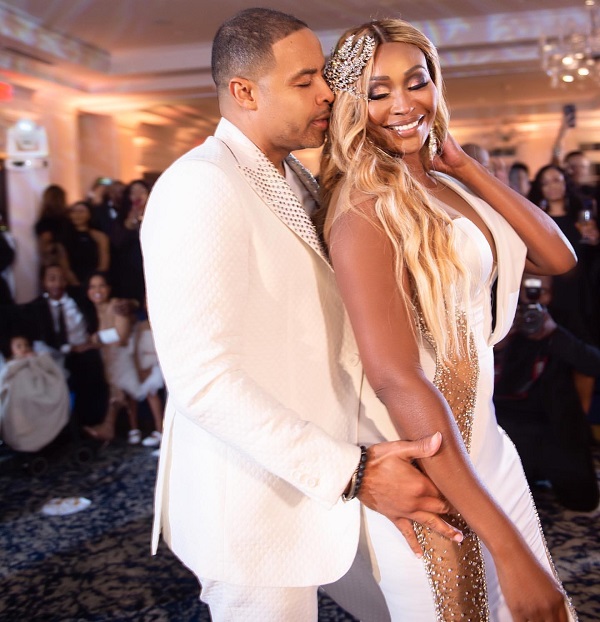 Photo: Instagram/Cynthiabailey
"Mike and I are elated that today has finally come!" the bride told People. 10/10/20 is and always will be our perfect date. We are not perfect, but, are perfect for each other," the newlyweds tell PEOPLE. "We are living in a very different time, and now more than ever we realize that life is too short, and to never take anything for granted. We are so grateful to have found each other. Love with the help of God conquers all."