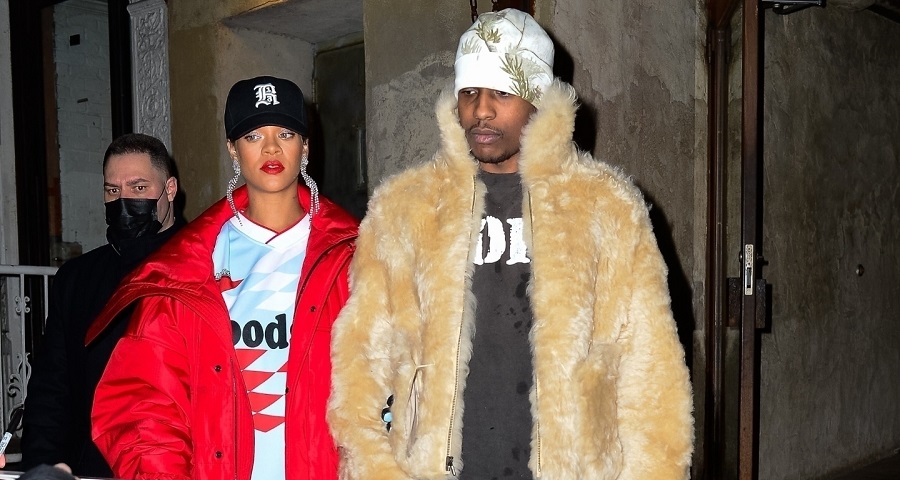 Rihanna defied the freezing temperature with her latest date night look.
On Saturday, the singer was seen heading to the SoHo restaurant in New York City with her boyfriend A$AP Rocky, wearing an oversized jersey t-shirt, a red puffer jacket, with a pair of crystal-wrap Amina Muaddi sandals. Usually, January temperature can be supper chilly and sometimes may hit below freezing but RiRi forsook her pants for an alluring pantless but cozy date night look.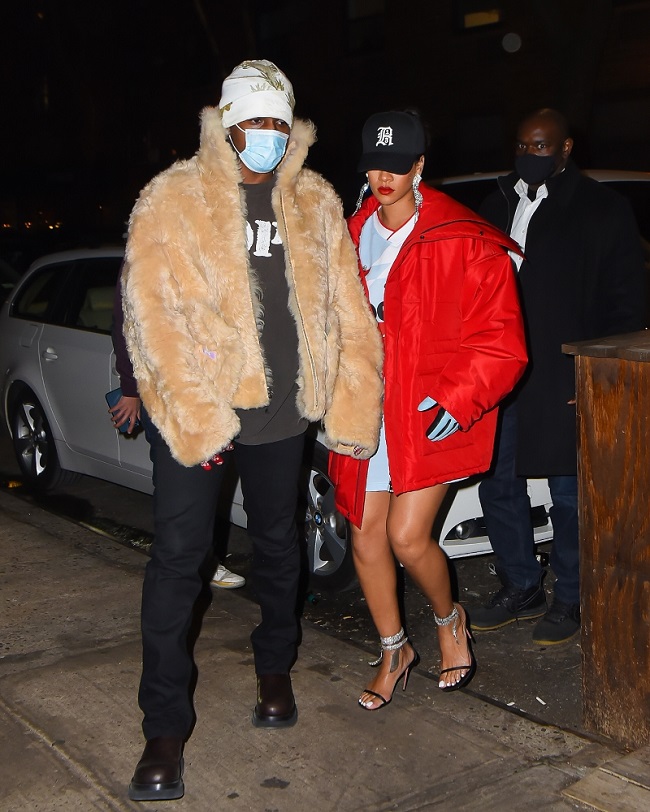 Photo: Getty Images
She paired her outfit with leather ski gloves by Miu Miu, with the addition of diamond drop earrings, and a black baseball cap with an embroidered "R" for RiRi. RiRi also added a striking red pout to match with her jacket. Rocky succumbed to the temperature as he donned a shearling jacket over a t-shirt, black denim pants, and platform boots. He also covered his head with a beanie hat.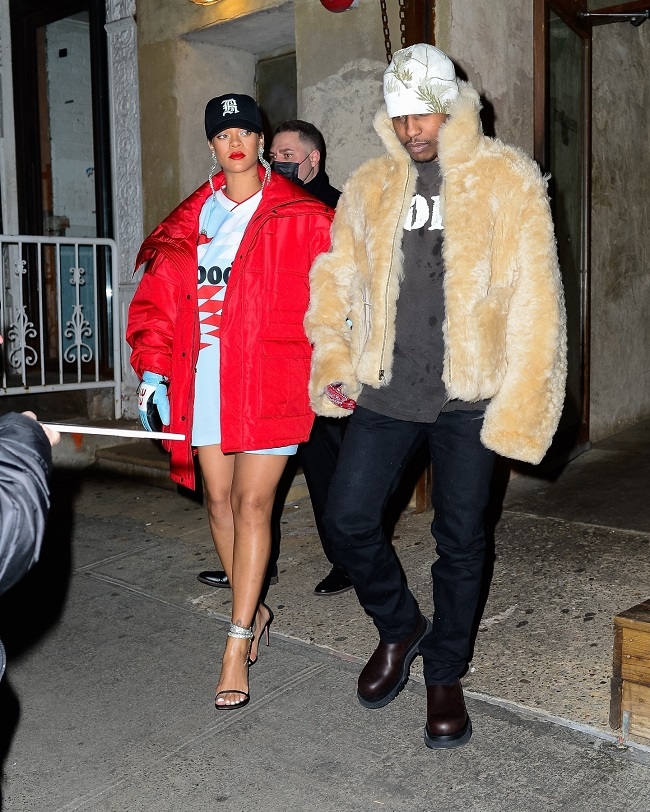 Photo: Getty Images
Riri and Rocky have been so into each other in recent weeks. Prior to their Saturday outing, the pair were reportedly pictured making their way to Rocafella Records for a business meeting before heading to the new Bottega Veneta store in Soho for some shopping. 
For the occasion, the Fenty Beauty founder was draped in a black hoodie, long jacket, pants, and matching booties, while the American rapper opted for a military-inspired look.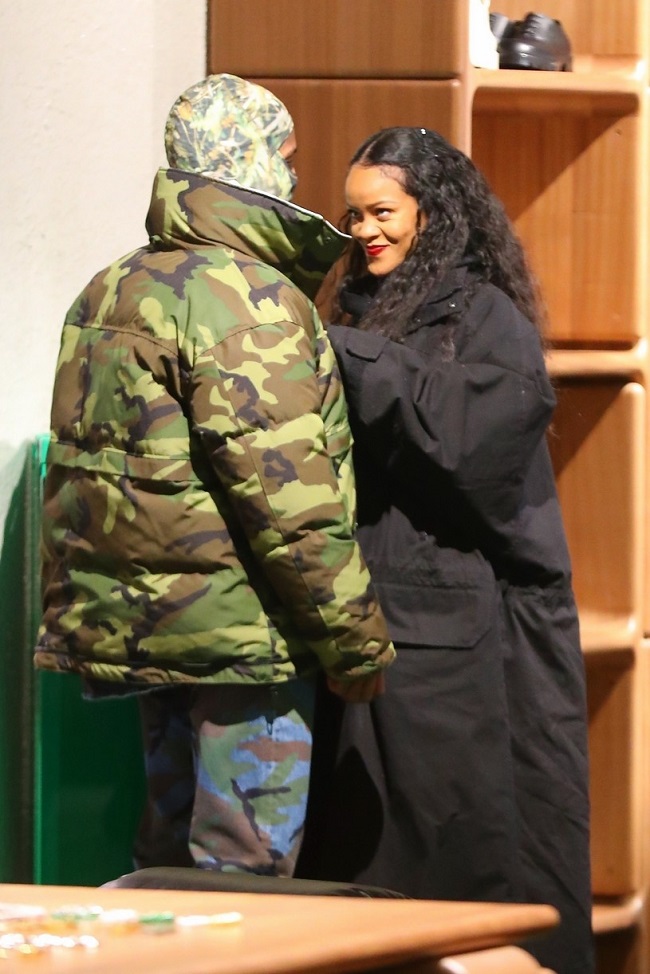 Photo: Getty Images
Although Rihanna hasn't said a word about their relationship, Rocky had in May last year gushed about the 'Work' singer describing her "the love of my life." Being with her is "so much better," Rocky said told GQ. "So much better when you got the One. She amounts to probably, like, a million of the other ones. I think when you know, you know. She's the One."
He also went further to express his thoughts about becoming a father someday and calling himself a would-be "amazing dad."
"If that's in my destiny, absolutely," he said. "I think I'm already a dad! All these motherfuckers are already my sons—whatchu talkin' 'bout!" He laughed. "Nah, but like, I think I'd be an incredible, remarkably, overall amazing dad. I would have a very fly child. Very."