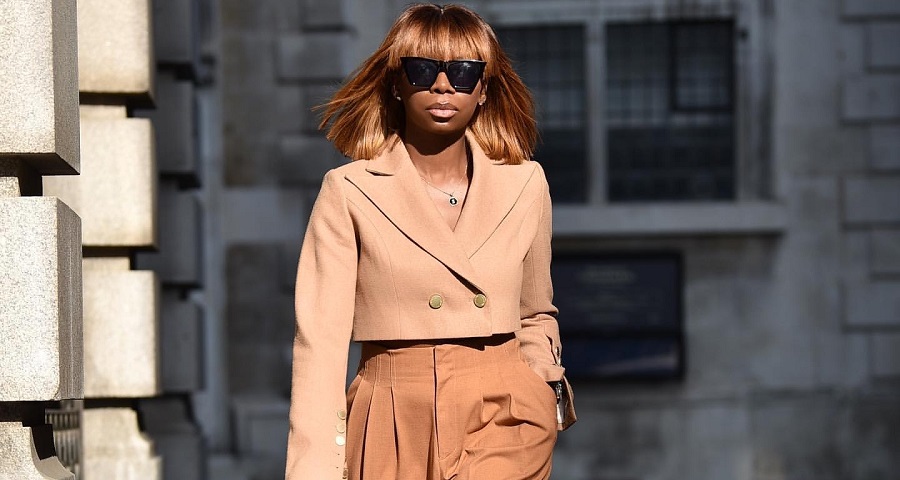 You've seen the trendiest outfits in your favorite magazines, on celebrities, and even at school. Now you can get inspiration for your own wardrobe from these fashionable looks. Whether you want to try something new or just need some outfit ideas to spruce up an old standby, consider this article your ultimate reminder of looks that are perfect for any occasion. From casual daywear to dressy evening attire, there are tons of different styles here to help you find what suits you best.
Casual day wear
View this post on Instagram
If it's a weekday and time is tight, grab jeans or khakis with a loose top or sweater paired with flats or boots. Throw on some accessories like statement earrings and layered necklaces and your look is complete.
Dressy evening attire
If you're going out for a night on the town, try a dress or skirt with a fitted blouse and heels. Add some sparkle with accessories like a statement necklace or cocktail ring.
Mixing prints
View this post on Instagram
This is a great way to show off your fashion savvy and personal style. Try mixing different patterns together in the same outfit for a look that is sure to turn heads.
Linen clothing
Recently, there seems to be a trend for comfortable outfits. One of the more popular ones is pieces of clothing using linen fabrics. Linen clothing is very popular right now, and for good reason. It's comfortable, stylish, and perfect for summer weather. You can wear linen pants, skirts, or dresses for a look that is both relaxed and elegant.
The little black dress
A little black dress is always a good idea. You can dress it up or down with the right accessories, and it will never go out of style.
Bold colors
View this post on Instagram
Bright colors are making a comeback on the runway and on celebrities. Try a bright dress or pants paired with neutrals for a look that is sure to stop traffic.
Animal prints
View this post on Instagram
Leopard, zebra, and other animal prints are hot this season. We love it on clothes, shoes, bags and more. If you're daring enough to try it, we think you're going to look amazing.
White clothing
View this post on Instagram
White is a classic color that never goes out of style and can be worn year-round. Try a white dress or linen pants paired with colorful accessories for a look that pops.
Shoes as art
You can go crazy with fun shoes this season. From bright colors and bold prints to unique shapes and materials, shoes are a great way to show your personality.
View this post on Instagram
Accessories
Just like shoes, you can have a lot of fun with accessories this season. Try mixing and matching different styles and materials to create an outfit that is uniquely you.
Nude and neutral clothing
View this post on Instagram
These colors can look amazing on just about anyone, and they're perfect for day or night. Try a neutral dress or pants with colorful accessories for an outfit that is sure to impress.
Dressing in layers
View this post on Instagram
Layering is a great way to add more depth and interest to an outfit. Try a tank top or camisole with a cardigan, blazer, or jacket. You can also add layers with scarves, necklaces, and bracelets.
Hats and headbands
View this post on Instagram
Hats and headbands are a great way to add personality to any outfit. From funky patterns to bright colors, there are tons of different hats and headbands to choose from.
The perfect pair of jeans
A good pair of jeans is a must-have in any wardrobe. Try different styles and colors to find the perfect pair for you.
View this post on Instagram

The fashion world is always changing, and it's hard to keep up with all of the latest trends. That's why we put together this article: to give you tons of outfit inspiration for any day or occasion. From casual daytime wear to dressy evening attire, we have everything you need right here. No matter what your style preferences are, there is something in here that will suit you perfectly.