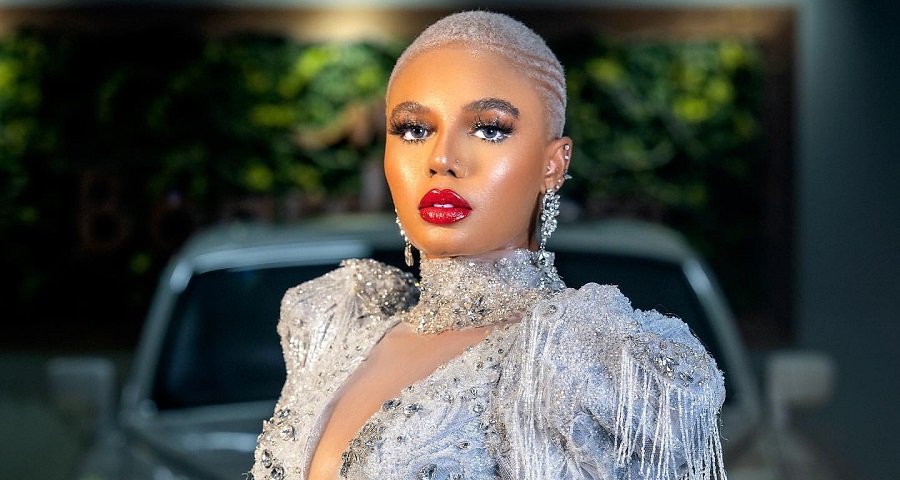 Every year, like clockwork, Nancy Isime treats the most privileged kids like her own children. Just like Santa Clause, she turns up every December 17 with goody bags, balloons, her birthday cake, and all the children gathers around for the special cake-cutting moments. After that, she then danced along with the kids, goofing, and everything in-between as they jubilates in good energy. It happened last year, it happened today and it will happen next year when her 31st birthday shows up.
According to Isime, she's been committed to celebrating her new age with this category of kids in the past 10-years and she's not backing down. "And the "real" birthday party begins💃🏼," the talk show host and actress captioned a post that shows photos and videos of herself with the kids on Instagram (slide right to see below). "As has been my tradition for the past 10years. The 17th of December belongs to the most privileged kids❤️. Excited to be celebrating my 30th with the children of Lagos State Model Nursery and Primary❤️. About to finish them with enjoyment😉. BRB😅 #BirthdayGirl🥳 #Big30."
View this post on Instagram
Of course, there's no 30th birthday celebration without a plethora of outfits. Nancy Isime made sure she marked her big 30 with fabulous looks, where she slipped into different outfits. She started off the celebration last night with a themed intimate party tagged "Nancy's Winter Wonderland."
For the occasion, the 30-year-old beauty slipped into a lavishly embellished silver metallic jumpsuit, a look she coordinated with her newly dyed silver hair. She also wore a shimmering see-through number in a video that shows a glimpse into the birthday soiree (slide right to see).
View this post on Instagram
The post was followed by the rest of her photoshoots which she wore a pink tulle dress and matching hair color. "As the birthday girl you already know I'm permitted to flood your timeline right?" she captioned the beautiful photo captured by TY Bello. 
View this post on Instagram
The bash was attended by friends and colleagues including Ini Dima-Okojie, Lilian Afegbai, Uti Nwachukwu, and the rest.
Here's sending our birthday wishes!