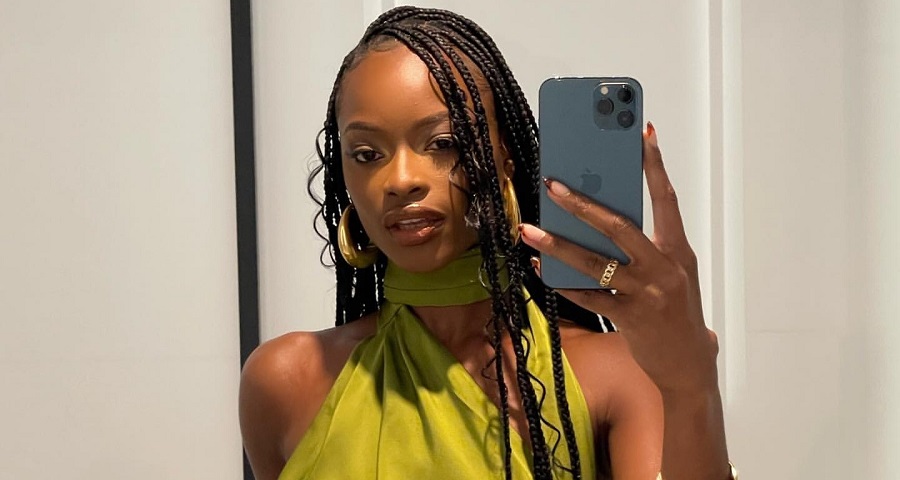 She models all kinds of dresses on the runway but in the absence of fashion week, social media suffice. So no doubt Mayowa Nicholas was in need of the catwalk. 
The 23-years-old stunner donned a mini lemon dress on Instagram last night as she showcases modeling legs in a series of snaps. Mayowa wore a high-halter neck number with massive gold hoops and a pair of killer barely-there heels while striking different poses for the camera. The model further raised her beauty stakes with messy knotless braids, a complimentary makeup look, and super lustrous lips to accent her toned brown skin.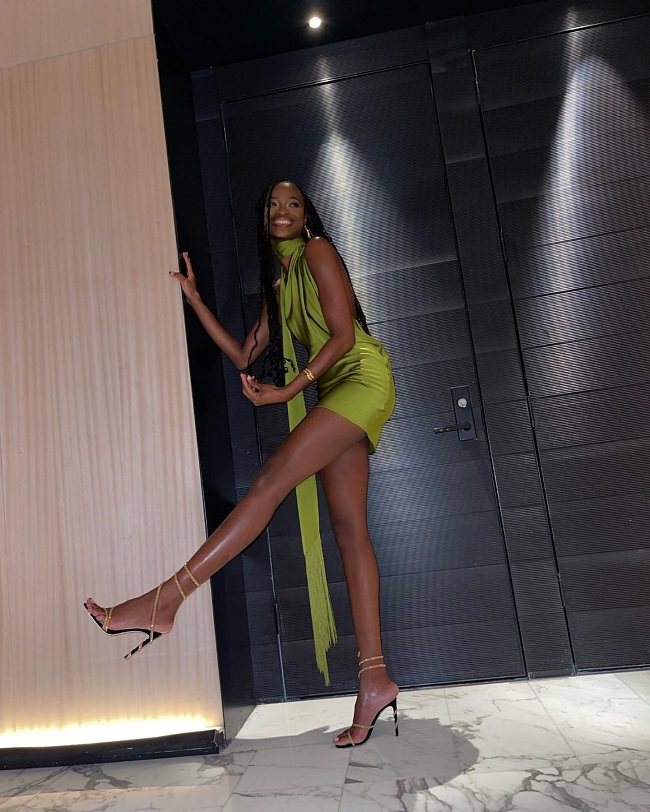 Photo: Instagram.com/mayowanicholas
The stunning images were left with the caption: "Year of abundance 💚."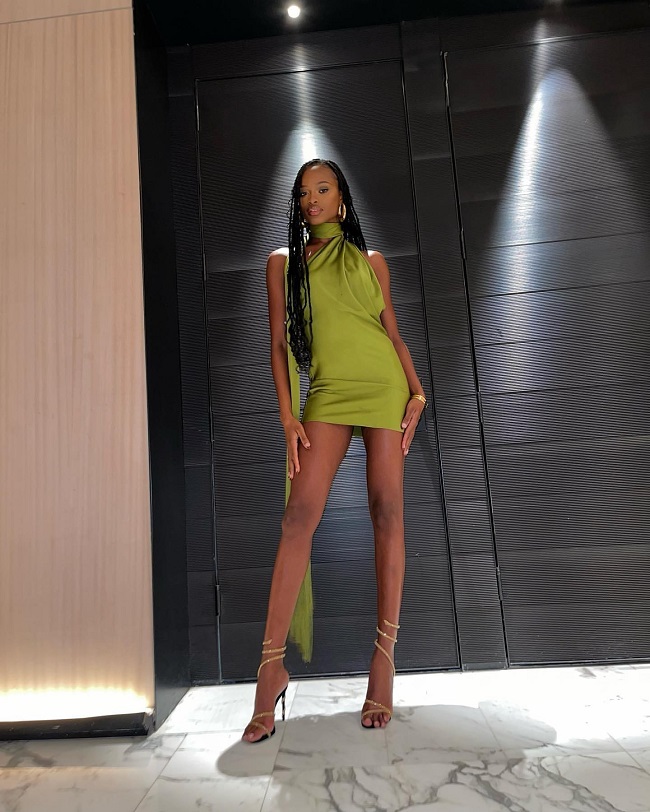 Photo: Instagram.com/mayowanicholas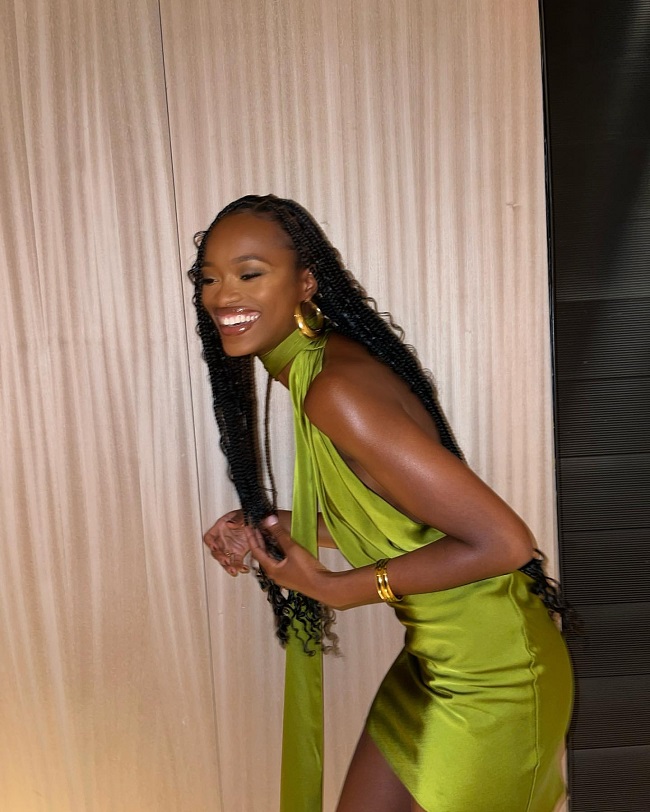 Photo: Instagram.com/mayowanicholas
Along with her countless fashion week appearances, Mayowa has also fronted campaigns for major brands such as Saint Laurent and Dolce & Gabbana, and in her recent interview with Elle, she revealed how she summoned courage when she first walked for Victoria's Secret.  
"When I was about to go onstage, I actually cried," she told the magazine, but "when I got on that runway, I remembered who I am. It all just came back, like, 'Okay, I was meant to be here.'"
She continued: "This is why I do what I do, for other Nigerian talent to know that their dreams are possible. African models need to be on more covers. We need to be on billboards. We need to be celebrated for our uniqueness, not just to be token 'diversity.'"