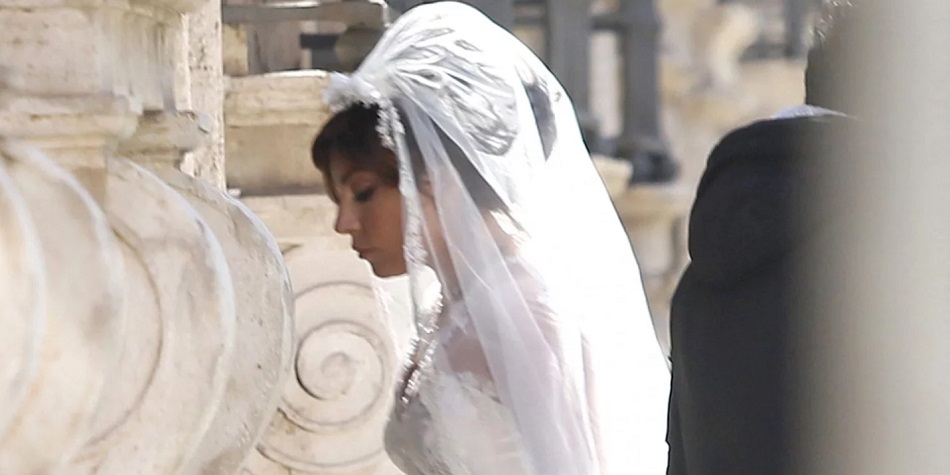 Here comes the bride.
Lady Gaga will make a beautiful bride in real life and this is evident in the upcoming Ridley Scott's movie, House of Gucci, where she was photographed filming a wedding scene. Gaga is playing Patrizia Reggiani over her involvement in the assassination of her ex-husband Maurizio Gucci played by Adam Driver.
Recreating their 1973 wedding with the late fashion mogul, Gaga married Adam Driver in a romantic ceremony in Rome, Italy. The couple looks good together as they cozied up in the movie set. Considering the bride's fine taste, you better believe her wedding dress was one for the books.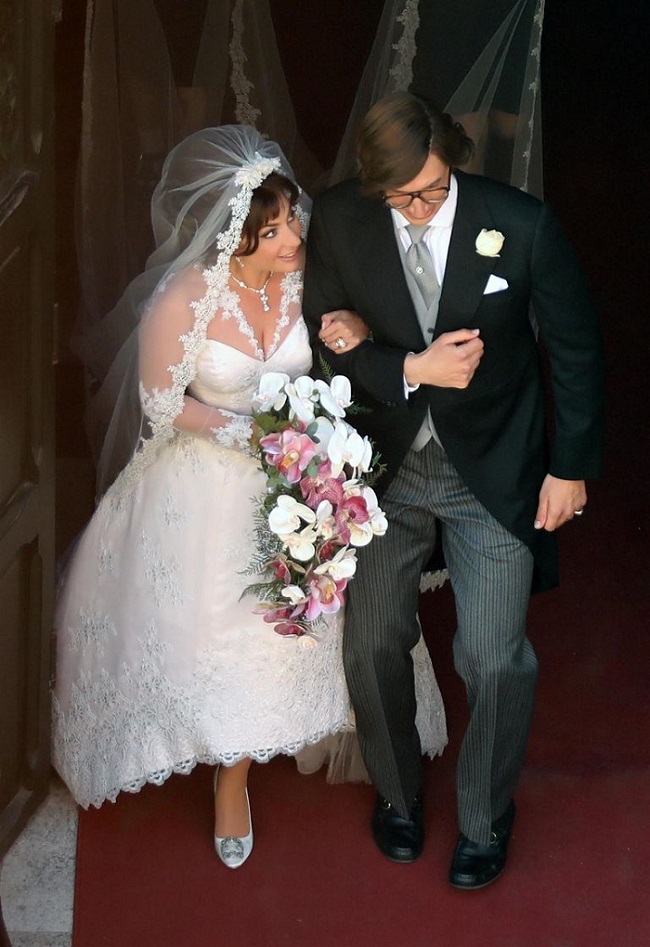 Photo: BACKGRID
The pop singer wore a stunning sheer long-sleeved wedding gown that skimmed the ground featuring an A-line silhouette, lace detailing, a sweetheart neckline, and of course, a coordinating veil. She styled the glamorous confection with white heels, a silver necklace, and the perfect bridal hairstyle.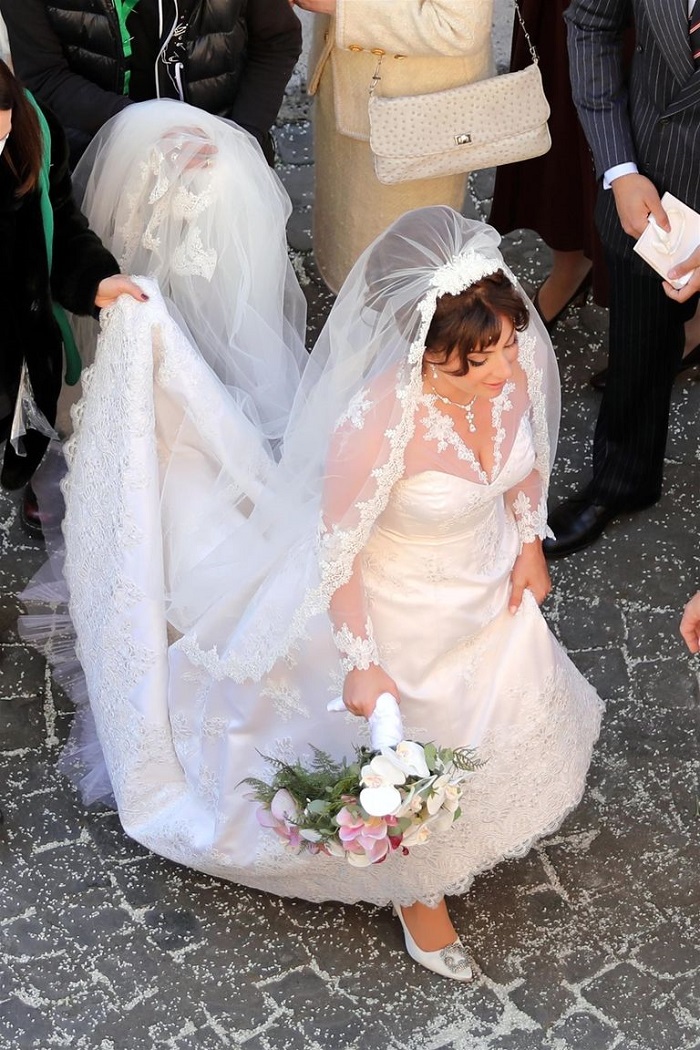 Photo: BACKGRID
The movie is based on the 2001 book The House of Gucci: which tells the story of the late fashion mogul's 1995 assassination and ex-wife Patrizia Reggiani's involvement. In the past couple of weeks, Gaga has however been busy filming the new movie which will be released in November 2021.