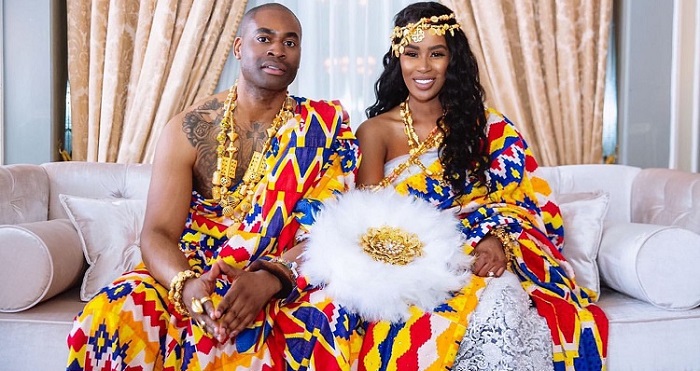 Rich in color and culture, Ghanaians are known for their unique traditional wedding attire, where the bride and groom are usually adorned with Kente ( a loose cloth that comes in a variety of colors and patterns) and a set of gold or bead jewelry. However, when Louisa Fofie who is a Netherland-based singer traditionally tied the knot to her stylist/designer husband, Akoto Dapaah, one could not only describe their attire as over-the-top or elegantly extravagant.
The couple had their nuptials in Oud-Wassenaar Castle — a special and romantic wedding location in the Netherlands, famous for its majestic appearance, unique halls, terrace, and backdrop, where families and friends gathered to witness the lifetime union.
In a culturally stylish move, the bride was draped in a flattering, strapless white dress layered under a Kente wrapper that was as impressive as would you'd expect, thanks to its vibrant colors. And with gold jewelry also lavishly draped around her neck, as well as her traditional crown-like bridal headgear (a.k.a Tekua in Ghana), there's no denying the bride seemed like she had some royal moments. The groom meanwhile looked culturally vibrant, opting for the matching African-inspired prints.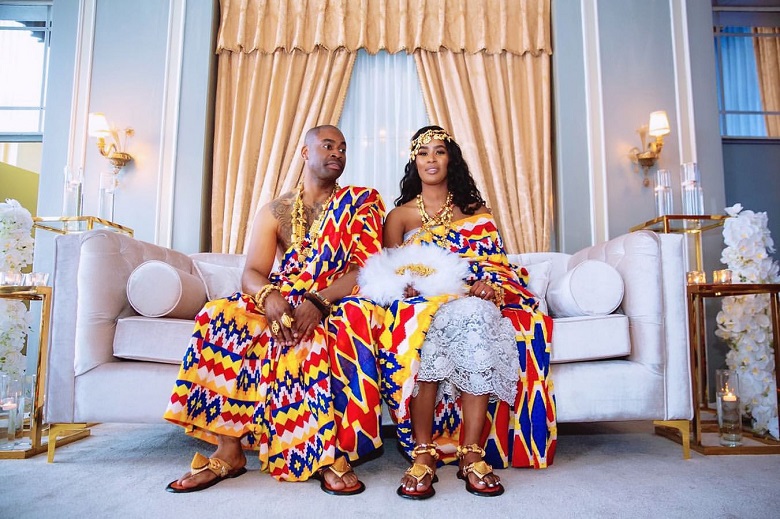 Photo: T. Philips
We still can't tell who was her stylist, the person behind her gorgeous bridal look or whether the looks including her bridesmaids were all styled by the husband but however, the sartorial department was creatively and professionally handled. Just take a look at her bridesmaid greeters (Akwaaba girls) who were all clad in showstopping African prints getups, comprised of a 2-piece, head-tie, bunch of bead jewelry, and leather slippers.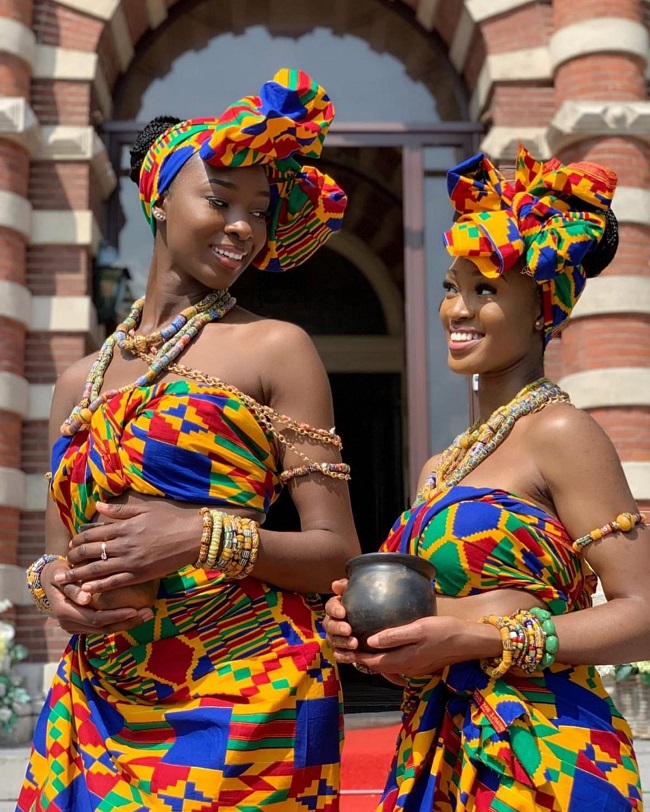 Photo: T. Philips
As shared by the bride, 'Akwaaba' is a term for welcome in Ghanaian. "Akwaaba means welcome," she wrote on social media. "These beautiful friends of mine.. welcomed our guests with so much love and passion. Exactly how I pictured it. I'm absolutely grateful for my Akwaaba girls.. #amoakwah sisters for the win🔥."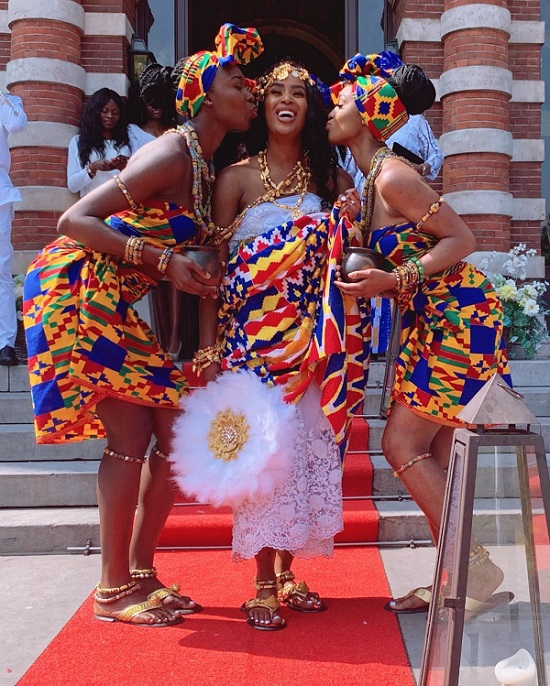 Photo: T. Philips
Louisa may have completely knocked our socks off in her traditional confections, but as for the white wedding, she somehow looked more glamorous as she was outfitted in a Princess-worthy, cathedral train, off-the-shoulder ball gown with intricately embroidered finishing. Her loose, wavy hair was styled to cascade down the shoulders, where she finished the look with a glam makeup with dark lips and eyeshadow.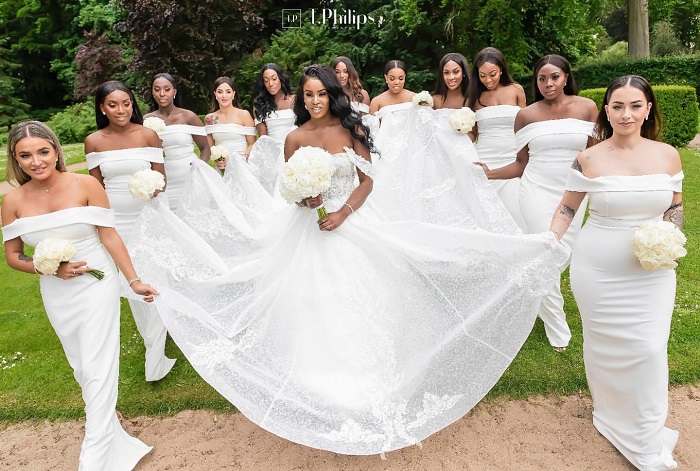 Photo: T. Philips
View this post on Instagram
As a singer, she surprisingly came prepared to serenade the love of her life with a love song, who can be seen looking speechless as she expressed her love.
What's more romantic than this?