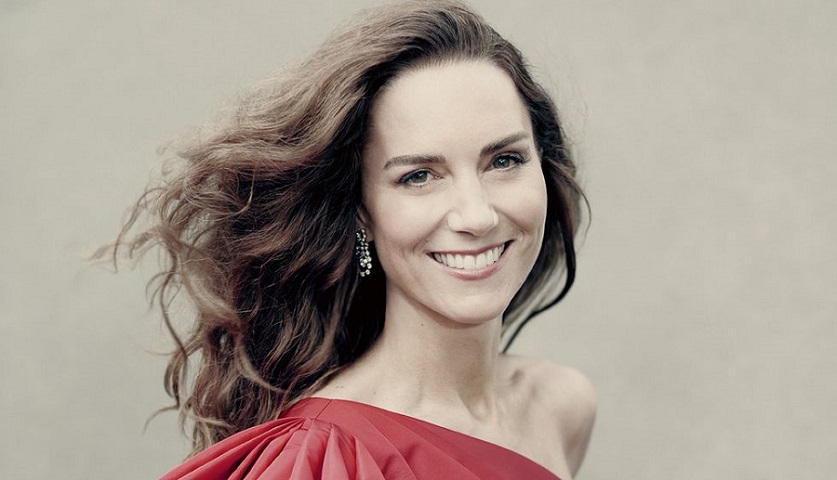 Kate Middleton's birthday is always celebrated as a true royal but her 40th birthday is a major one.
Ahead of her 40th birthday taking place today January 9, Kensington Palace has released three stunning new portraits to mark the Duchess of Cambridge's new age in grand style.
According to the reports, the photographs were taken in November last year at London's Kew Gardens, a place known for collecting expeditions and the distribution of economic plants which the Duchess of Cambridge, alongside the Duke of Cambridge had recently visited for a royal engagement.
In the stunning images captured by photographer Paolo Roversi, the beautiful Kate Middleton wears an ethereal off-the-shoulder white gown with her hair gently flowing down behind the shoulders. She also sported pearl drop earrings that as per the reports, once belonged to Princess Diana.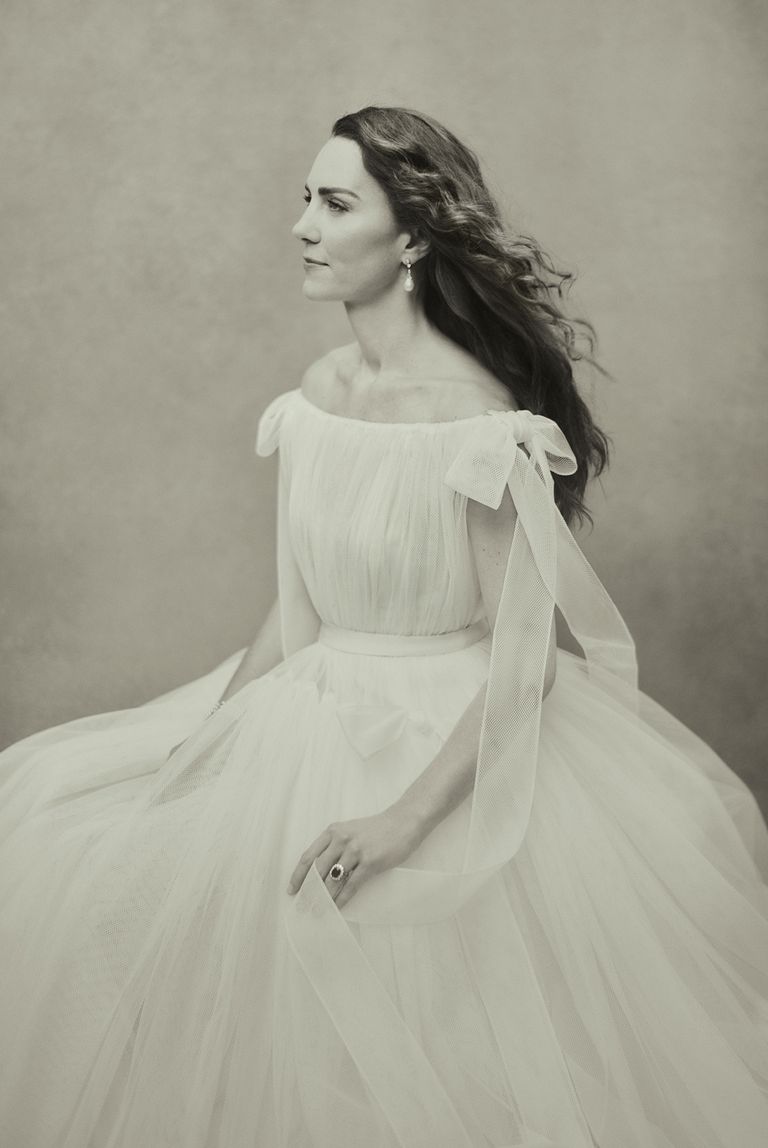 Photo: Paolo Roversi/Getty Images
The second photograph shows the beaming royal oozing elegance in a striking red Alexander McQueen off-the-shoulder dress which was accessorized with a pair of coveted earrings from the collection of Queen Elizabeth.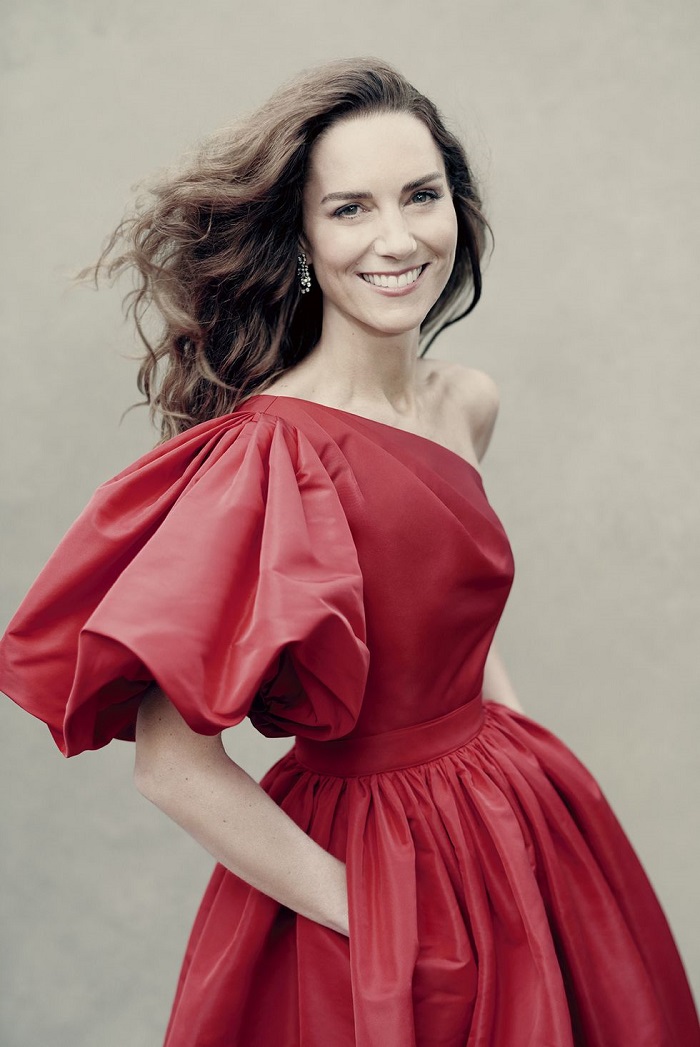 Photo: Paolo Roversi/Getty Images
As for the third look, Middleton continued her smiling charm as she donned a ruffled white number in a black and white photograph captured from head to her mid torso. This time, she took a pair of diamond and pearl drop earrings, which as per Bazaar belonged to Princess Diana.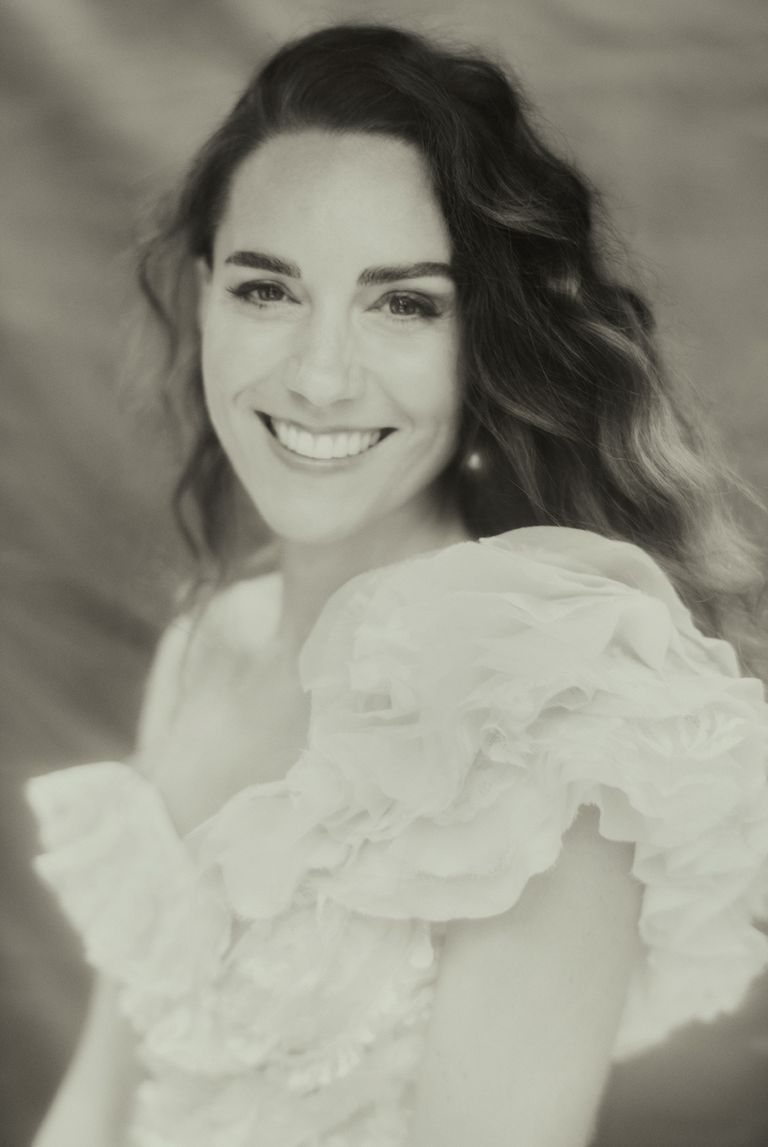 Photo: Paolo Roversi/Getty Images
The portraits will however enter the permanent collection of the National Portrait Gallery, of which the Duchess is a patron, in celebration of this milestone birthday. Meanwhile, photographer Roversi expressed the opportunity of working with the Duchess as a 'pure honor and further described her as a 'wonderful person' with 'positive energy.' 
"Taking the portrait of Her Royal Highness, The Duchess of Cambridge, was a true honour for me, and a moment of pure joy," the Italian fashion photographer told Harper's Bazaar. "I was moved by her warmth and friendly welcome and enchanted by her shining eyes that reflected the loveliness of her soul and her smile showing the generosity of her heart. It was a profound and rich experience for me, an unforgettable moment. I have met a wonderful person, a person who, with her positive energy, can bring hope to the whole world."