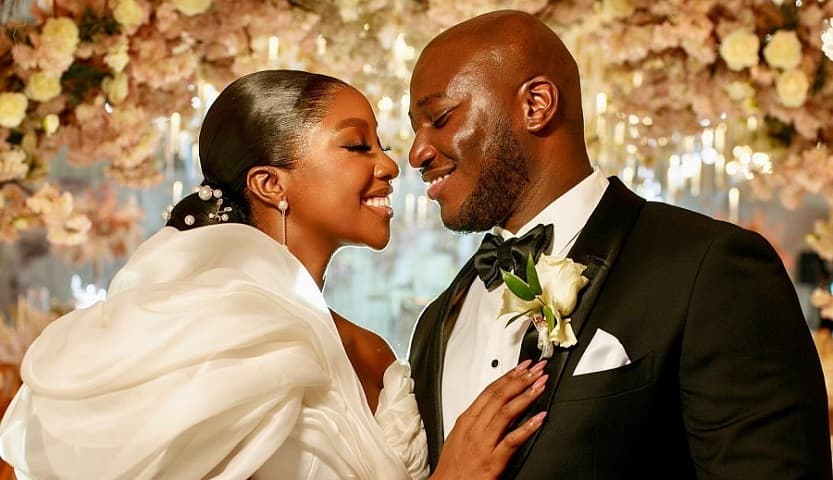 Actress Ini Dima-Okojie and Abasi Eneobong have said their vows in a church.
It's been a week-long wedding ceremony — from the civil and traditional wedding to the bridal shower, and the conventional white wedding, which took place yesterday Saturday (May 28) in Lagos, the couple finally became one flesh after officially saying "I do" in front of the large crowd of family and friends. 
At the ceremony, Ini Dima-Okojie was every bit of bridal perfection that we imagined. While her look was completely ethereal, it was also incredibly chic and modern. She opted for a custom surreal design with an effortless off-the-shoulder style by Mazelle Bridal, while the groom wore the classic black tuxedo by Atafo.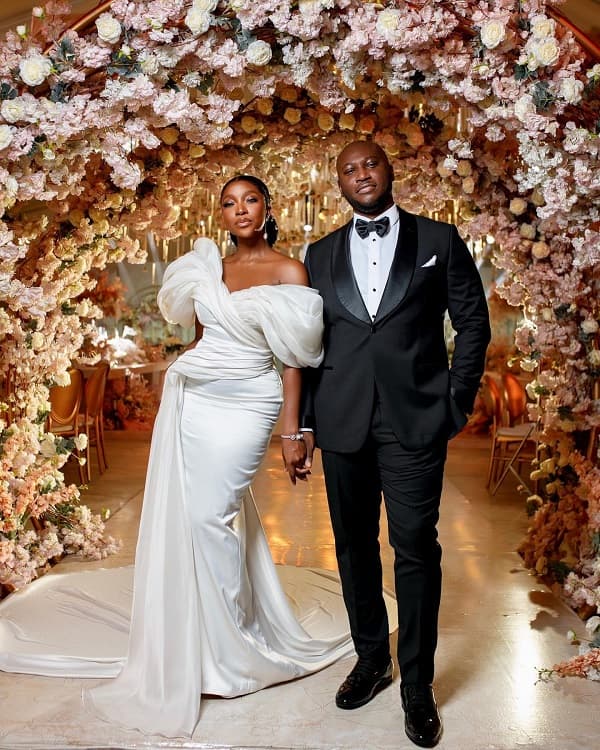 Photo: The.alfe
She later changed into another look for the ceremony, an elaborate white dress lavishly finished with beads that complemented her stone-adorned beaded hairstyle. Both Okojie and Eneobong beamed through the ceremony.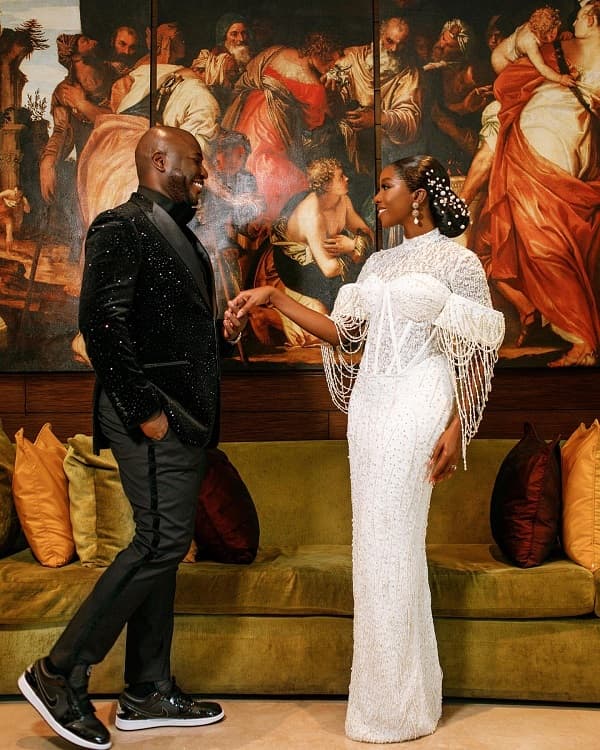 Photo: The.alfe
The happy couple married traditionally last weekend, Saturday, May 21, at which the bride wore her native Edo traditional attire in a figure-hugging velvet masterpiece created by TUBO. According to the designer, the handmade embellished creation took three months and a half to hand bead. As tradition demands, Okojie further adorned her look with just the right amount of accessories like a true Edo bride.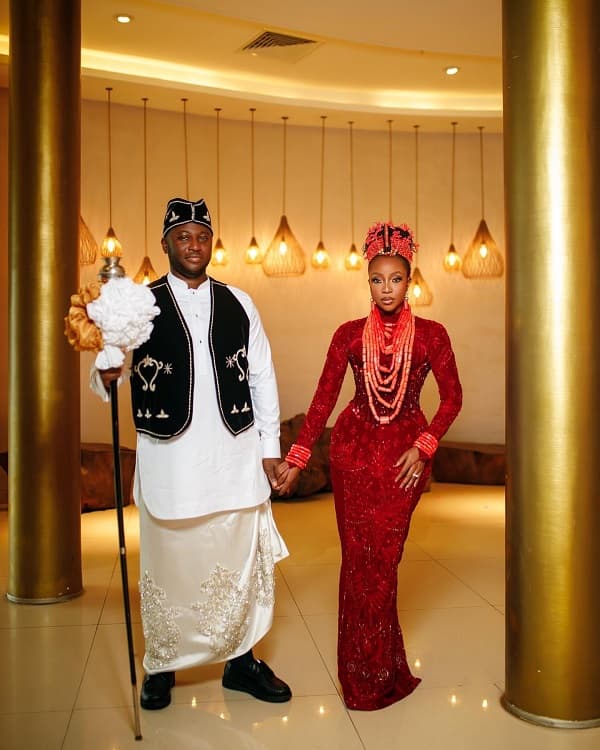 Photo: The.alfe
The groom, who's from the Coss River also paid a tribute to his tradition, wearing a hat, and chieftaincy shirt layered under a jacket, with a wrapper to represent the Calabar people of Nigeria. 
A few days prior to the traditional ceremony, the couple married in a civil ceremony in Lagos, in which they shared the photos on social media looking picture-perfect in a crisp white two-piece and a pink suit.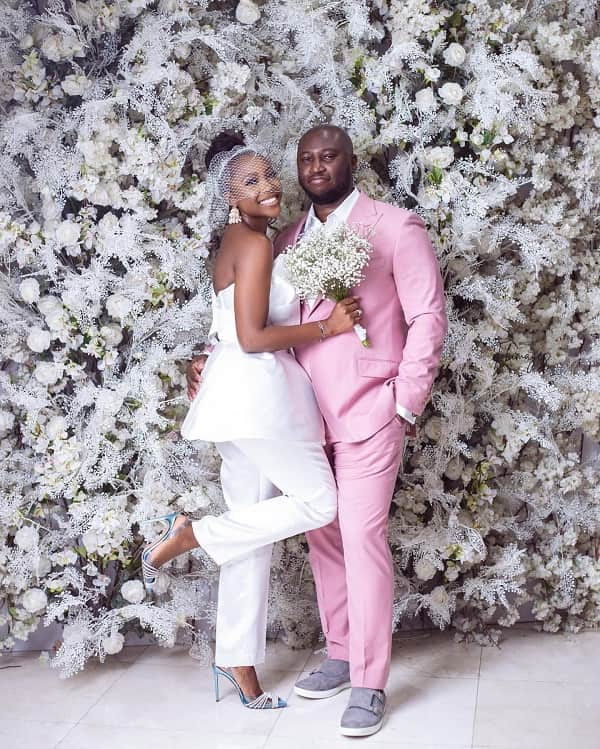 Photo: The.alfe
Last year, the actress made her relationship with Abasi Eneboong public after the London-based medical doctor proposed a cute engagement ring to her. She shared the photos of her engagement, along with an emotional story of how their relationship started. 
"About two years ago, on one random day I was ranting on my Insta stories about not being able to find fresh crispy maltesers in Lagos (they are one of my fave chocolates)," the actress narrated in a lengthy post on Instagram. "Next thing, I get an email from an Abasi titled 'Maltesers from London' 😅 saying he saw my rant on Instagram and he was in London at the time and would love to send some maltesers to my manager or representative's address."
She continued, "No matter how long it took me to come around or how much I pushed back, you were ALWAYS THERE,… in one of your emails you said "I'll move mountains to be in the same space as you Ini" and that's what you've always done.
Thank you for fighting for us. Thank you for being everything you are to me. I can't thank God enough for bringing you my way."
"YOU ARE A MAN ABASI…In the way I can imagine that God expects a man to be. You are a force, not just cos of what you do but who you are inside. You are a kind man, a good man, a man of integrity, a man I can depend and rely on, a man I can be completely vulnerable with, a man that I feel safe with… a man that I love.
I love you Abasi, more than words can describe. And I am so ready to walk this path of life with you baby.
Here's to Forever❤️."