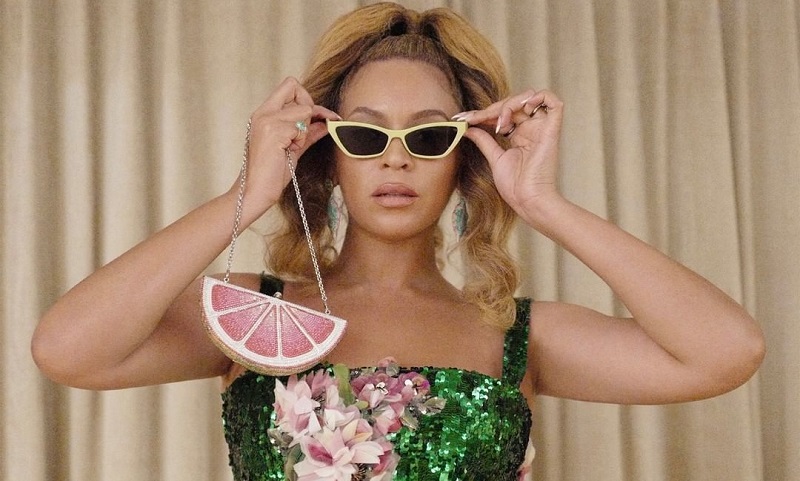 The little black dress is iconic and totally versatile, there is no denying that it is a staple in every woman's wardrobe. But it can be easy for the LBD to be a little boring though, so Beyonce has found the perfect alternative as evident in her latest Instagram photos.
As usual, the superstar singer went on a photo spree on the social media platform last night, and here she is wearing a green Dolce & Gabbana cocktail minidress with floral appliqués. The look was styled by the celebrity fashion stylist, KJ Moody, who injected a playful and fun twist into the look with a cute citrus-shaped chain handbag, white-framed sunglasses, and a pair of see-through heels. She also wore green earrings with her hair styled into a ponytail.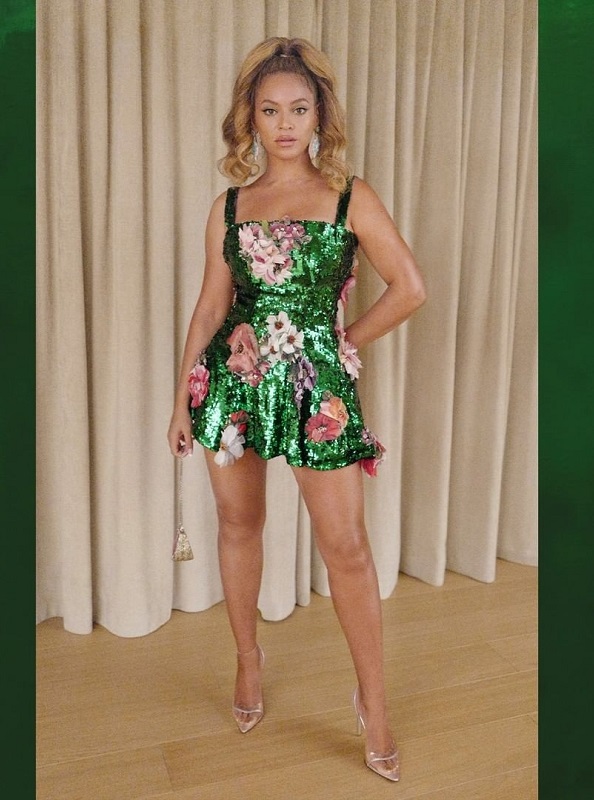 Photo: Rich Fury/Getty Images
Following her 40th birthday which was on September 4, the mother-of-three took a well-deserve time to reflect on her life. Bey admitted in the open letter released on her official website that she's at the point of her life that she's liberated to enjoy the fruit of her labor. She also added that women should not be conditioned to feel old and unhappy after crossing the age of 40.
"The more mature I become, the more I understand and the deeper my joy grows," she wrote in the letter. "There's a freedom and liberation knowing that I've made it to the other side of my sacrifice. I'm finally giving myself permission to enjoy the seeds I've worked so hard to plant my whole life."
She continued: "Whoever tried to condition women to feel that we are supposed to be old or unhappy when we turn 40 got it ALL THE WAY F'D UP," she wrote. "This has absolutely been the best I've felt in my life."
Bey has however been enjoying her best life on the yacht for more than a week now, and in the latest snaps, she could be seen posing up with husband Jay Z on the cruise boat.