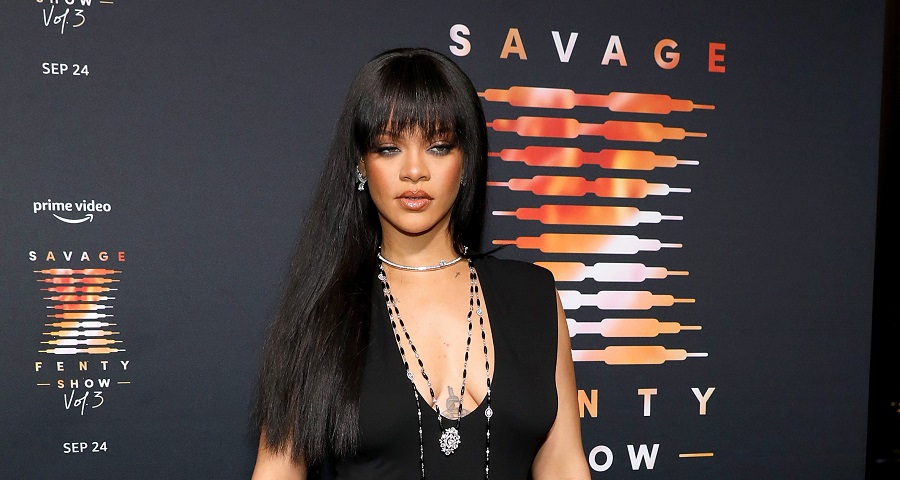 When it comes to the red carpet fashion, miniskirt may not be the first thing that comes to mind but leave it to Rihanna who knows how to nail the look. We've said it before and we are saying it again, Rihanna is a maverick, her own stylist who understands the code of her personal style — that's why it comes as no big surprise to find the superstar dressed in sheer lingerie miniskirt for the premiere of her Savage x Fenty Vol. 3 fashion show at The Glasshouse in New York City on Wednesday night. 
But however, we are reminded to never underestimate the power of a miniskirt. Not only does it work for a relaxed glamour, but it's also a great wardrobe staple for the party.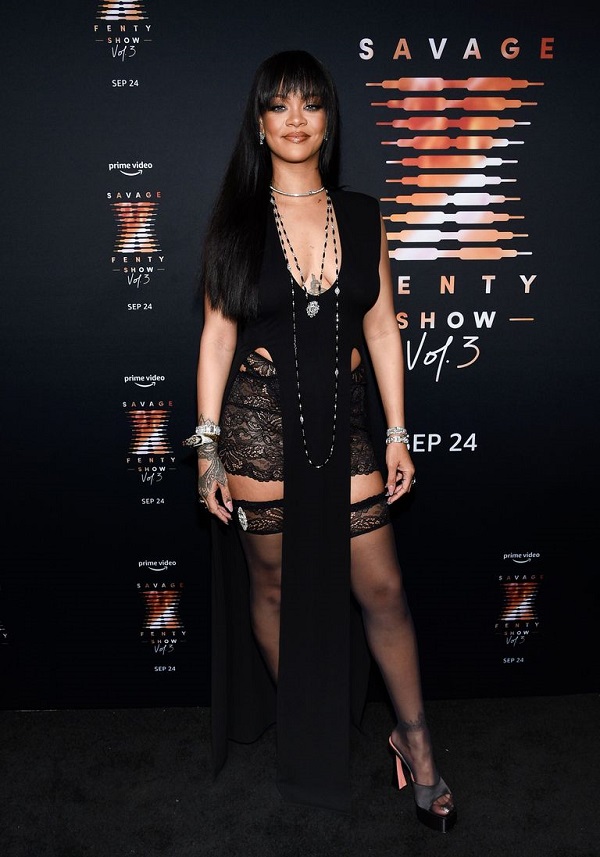 Evan Agostini/Invision/AP/Shutterstock
Just look at how relaxed RiRi seems on the black carpet, completing the look with side slits, plunging knit top, and coordinated heel sandals. As if that wasn't enough, the singer and business mogul went further to add edgy layered necklaces and chunky silver bracelets. It's a look any party-goer can relate to — especially with the party-perfect long hair with bangs. 
Meanwhile, the third installment of the Savage x Fenty fashion show will be released on Amazon Prime Video today and the expectation is very high as to what the lingerie brand has on the table. As per the official press release, the show conjures up "baddie energy" with pieces incorporating "strong lines that trace contours of the body and unconventional silhouettes that push the boundaries of individuality to bring out the baddie in everybody."