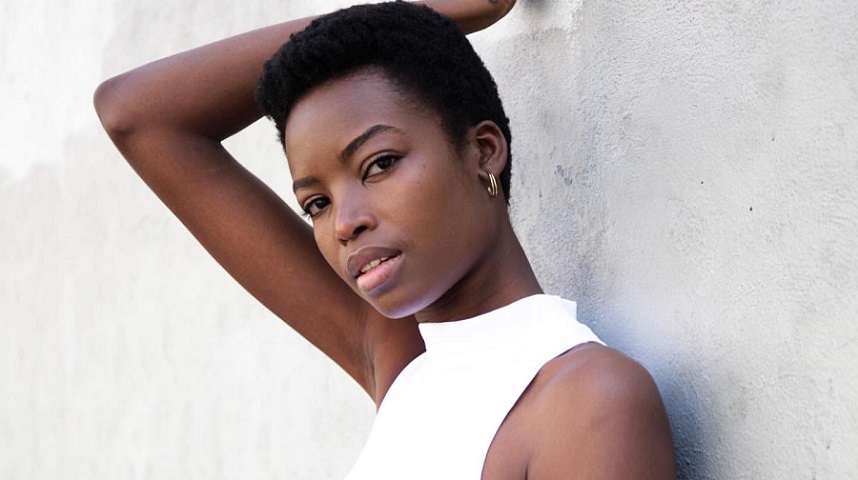 Even though she missed out on the Spring 2020 Fashion Week shows, Maria Borges isn't the type who allows pregnancy slow her down. The Angolan international model is on maternity leave since revealing her pregnancy in August but she's still leveraging the opportunity to model for a number of brands.
In a new video posted on the model's Instagram, the mother-to-be struts the streets while modeling a series of chic maternity looks for "A Pea In The Pod," a US-based maternity label. The video captures the model in different looks which include a turtleneck dress, white button-down shirt, a midi dress, and a coat dress. She's also been featured on the brand's website showcasing her cool side for maternity workwear.
View this post on Instagram
Maria, who is expecting her first child, revealed she was pregnant in August after posting a video of herself pounding the pavement in a gorgeous maternity dress. The unexpected shot clip revealed the 28-year-old cradling her blossoming baby bump, with outpouring congratulatory messages from fans.
View this post on Instagram
It is not clear, however, who's the father of the child but she reportedly has a relationship with her longtime boyfriend Duke Mandinga, who is an American actor. 
The model made headlines in 2015 after rocking her natural afro hair during Victoria's Secret Fashion show. "I told my agent I wanted to walk in the Victoria's Secret show with my natural hair. I was nervous, but I had to do it. When they said 'yes' I didn't expect it, but I was so happy!" Borges tells entertainment reporter B. Scott.
She further expressed her astonishment when VS gave her natural, kinky African hair a nod of approval. "It took me by surprise, honestly," she says of the decision for her natural. "Victoria's Secret always used girls with their long hair always on point, but I was super lucky to walk for them with my natural hair. It made a statement that you don't need wigs and a lot of makeup to be sexy, you have to be sexy being comfortable with who you are. It's an inside job."
However, the leggy model is now one of the brightest shining stars on the model sky and we can't wait to see her baby.