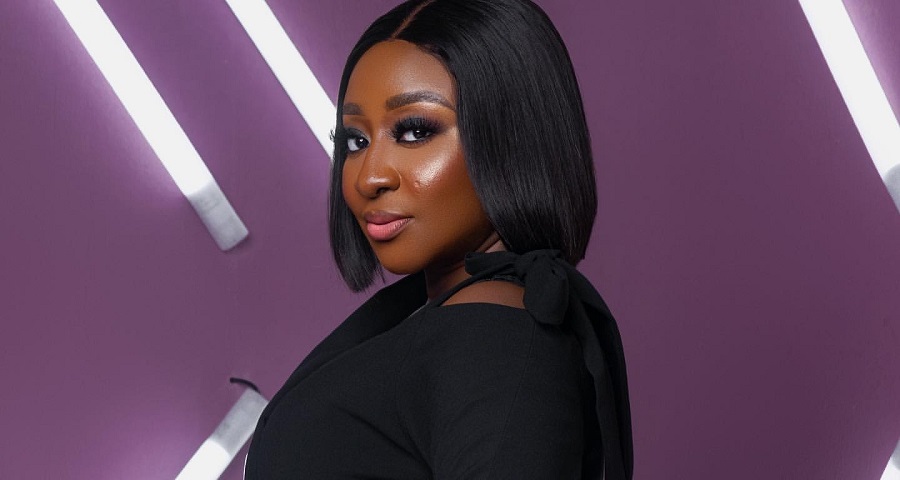 Ini Edo looked cozy and chic for an outing that hinted the actress is currently out of the country.
Yesterday, the Nollywood star shared a photograph of herself on Instagram with the caption: "L.A Lost files .. I have to wait till 2023??🙆‍♀️🤔" but unfortunately, we can't figure out the meaning of her statement. In the fall-appropriate look, however, the actress opted for a comfortable off-duty ensemble — a black turtleneck top, an itsy-bitsy matching leather skirt, and a pair of thigh-high heels, which she accessorized with her mini chain bag. Edo looked equally relaxed in her Western-inspired look.
View this post on Instagram
The actress has remained busy with her own professional engagements. She recently co-judged De9jaSpirit Talent Hunt and has been fully committed to promoting her newly launched beauty and skincare brand "Beauty Secrets of April," while working with faces such as Kate Henshaw, Uche Jumbo, Priscilla Okpara, Nancy Isime and more, to front the beauty products.
Following the International Day of the Girl Child two days ago, the 39-year-old joined other celebrities across the globe to campaign for the girl child's empowerment and the fulfillment of their human rights.
"On this 11th day, 9 years ago, the united nation realize it was necessary recognizing the girl child," the actress wrote in a lengthy post. "It has been of great honor for the girl child to have a day to be marked and celebrated, but so far, have they really been celebrated and valued in Africa? Another question to be asked.
Religiously, we understand that all men are equal but in Africa, women aren't anywhere close to being equal. The girl child is the mother of all children, but in Africa, the girl child has no place and value.
She continued: "We can only move forward by carrying the girl child along. Our society can only be a better place when the girl child can stand, represent and speak up for her people. Today I celebrate with all the girl child, it is our day, it is our time. Never relent in your pursuit in all that you do. We are getting there, and we will be there God willing. Happy Girl Child Day.
View this post on Instagram