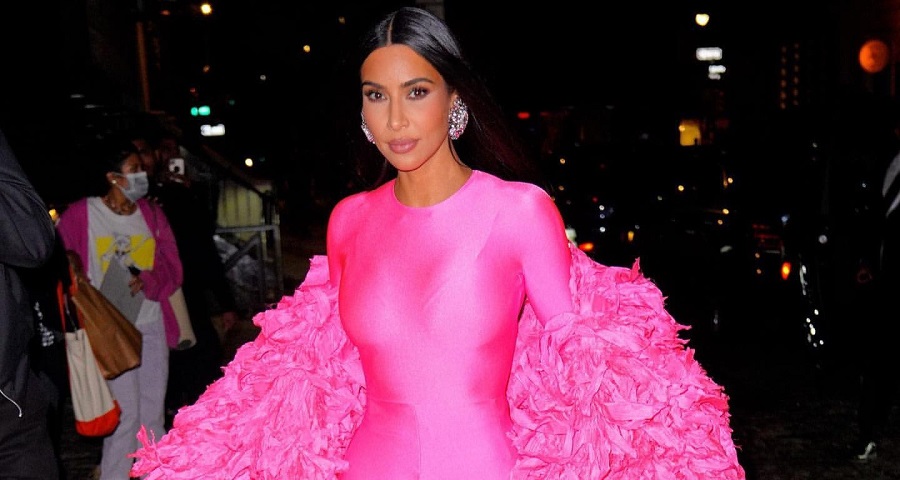 From Kanye West's Donda listening party to the Spring 2022 Fashion Week, Kim Kardashian has been spoiling us with her sensational matchy-matchy outfits recently. And this time she's embracing the hot pink Balenciaga look wholeheartedly.
Following her first-ever Saturday Night Live hosting gig last Saturday, the reality star rocked an incredible hot pink velour jumpsuit, a figure-highlighting outfit that came complete with built-in pointy pink heels. The eye-catching piece was layered under a dramatic ruffled cloak as the mother-of-four added statement black and silver earrings to the superhero ensemble.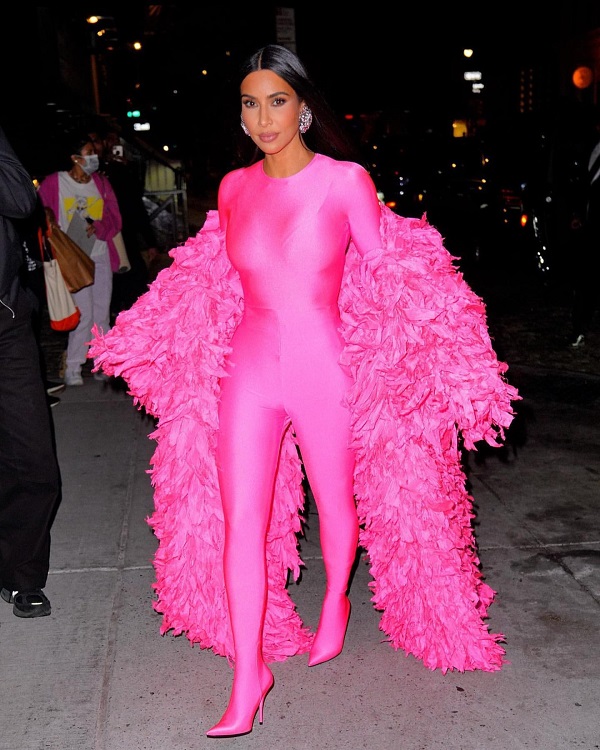 Photo: Getty Images
Her opening monologue came with the reality star poking fun at her family and her own life, as she joked about her leaked sex tape. "When they asked, I was like, 'You want me to host? Why? I haven't had a movie premiere in a really long time," she made a slight reference to her infamous 2002 sex tape. "I mean, actually, I only had that one movie come out, and nobody told me it was even premiering. It must have slipped my mom's mind."
She even joked about her divorce with Kanye West, saying "when I divorced him you had to know it came down to one thing — his personality."
Photo: Getty Images
However, we love how the entrepreneur went all out for the romantic hue with such aplomb. But of course, a couture creation isn't an everyday kind of wardrobe piece, but we can definitely take inspiration from the color combo.