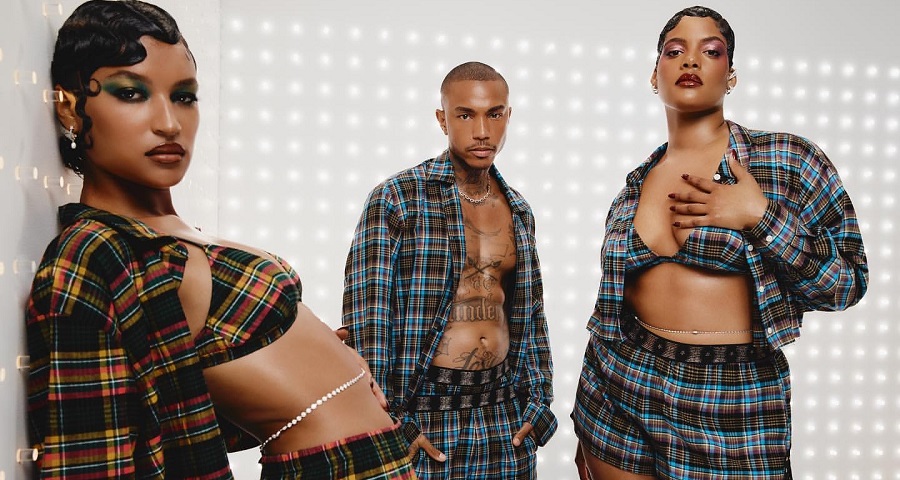 Rihanna is set to give her Savage x Fenty lingerie brand a major upgrade in 2022.
The singer just announced that she's launching brick-and-mortar retail stores that will house Savage x Fenty pieces in five major cities across the United States which includes Las Vegas, Los Angeles, Houston, Philadelphia, and Washington DC. And no worries if your city is not on the list because this is just the beginning for the superstar. 
"2022, we coming in HOT," the singer shared on Instagram along with the prototype of the Savage X Fenty store. "We bout to bring you a whole new #SavageXFenty experience with the launch of our brick-and-mortar retail stores! can't believe it's actually that time, and I can't wait for you to have this experience irl…." 
View this post on Instagram
The is however the first time the brand will be taking the retail business on a higher note with physical stores after operating digitally since its launch in 2018. "On the heels of the brand's incredible growth since first launching in 2018, this new direct-to-consumer experience is the next step to bringing a fuller expression of the brand to consumers in key markets," Savage X Fenty shared in a statement.
With the brand in the five U.S cities, fans are expected to have first-hand customer service as well as access to new products launches. RiRi did not disclose the future plans of the brand whether she has other countries in mind but however the case may be, we have a strong belief in the Barbados beauty. And the best part is, you can still shop your favorite Savage X Fenty lingerie here.