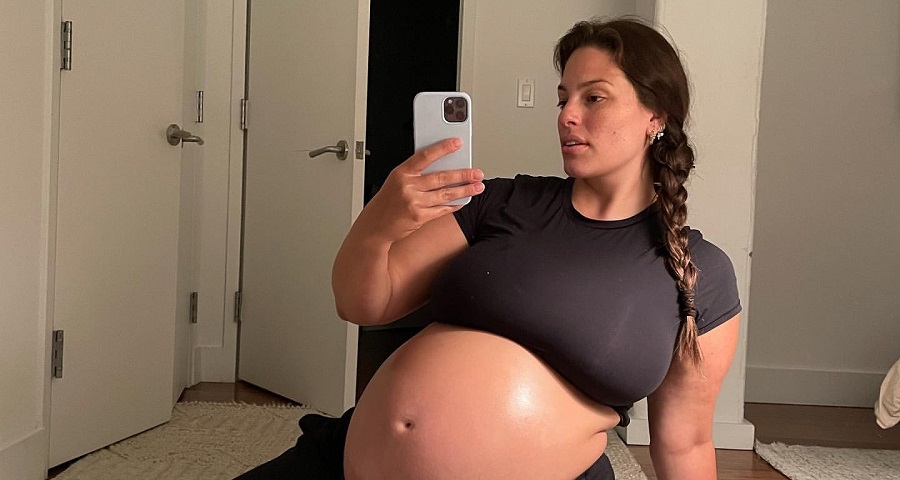 American body positivity model, Ashley Graham, has welcomed the arrival of twin boys with her husband, Justin Ervin, on Friday.
The news came last night when the supermodel took to her Instagram Story to reveal it via a message that reads: "Justin and I are so excited to share that our baby boys are here. "They were born early this morning at home and are happy and healthy."
She added that she will be taking a time off to go through some healing processes as well as connect with the family. "I'm taking some time to heal up and connect with my husband and three boys," she continued, "but I truly can not wait to share more with you all. Much love, AG."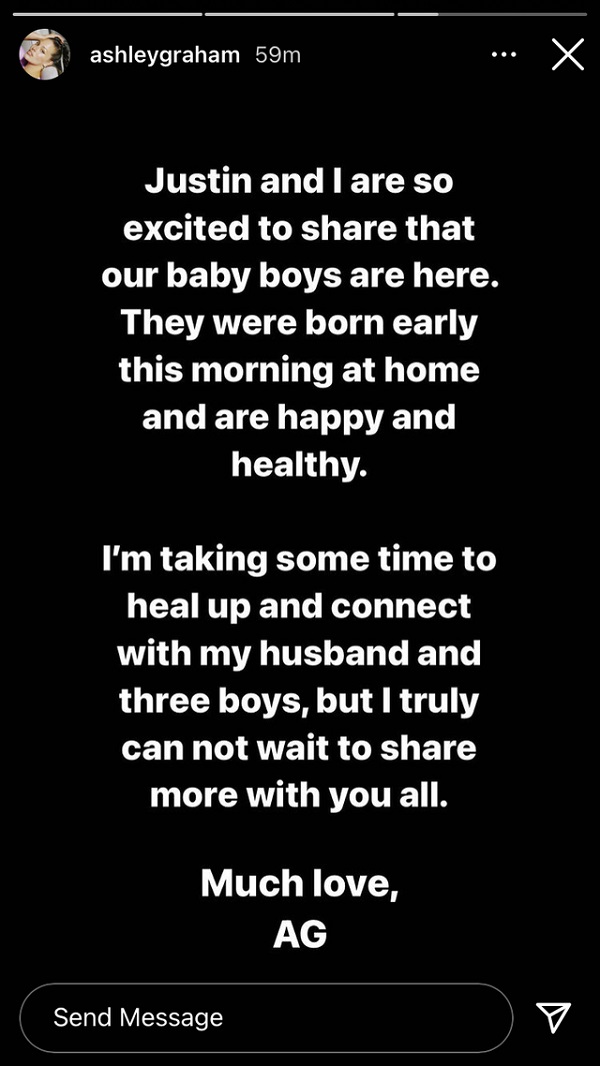 Photo: IG Story
Just six days ago, the new mom shared new pics of her burgeoning belly on Instagram to celebrate making it a "full term (40 weeks!).' "Due dates are just a suggestion, babies will always come on their birthday."
In the photos, she wore a black T-shirt and matching bottoms as she put her baby bump on full display while relaxing in bed. The photos, however, attracted countless comments from fans praising the expectant mom. One commenter wrote; "wow this must literally be a record for twins! this is so you, you never do anything by halves haha." And it was followed by another one who specifically likes the model's caption. "I love this caption. Happy New Year to you and the family!" the Instagram user wrote.
View this post on Instagram
A day before giving birth, Graham whore just a knitted roll neck neon sweater also posted the full look of her due baby bump with the caption: "extended stay."
View this post on Instagram
The bouncing baby boys are now the new addition to the family of the couple, who already share a one-year-old son, Isaac Menelik Giovanni Ervin. Big congratulations to them.