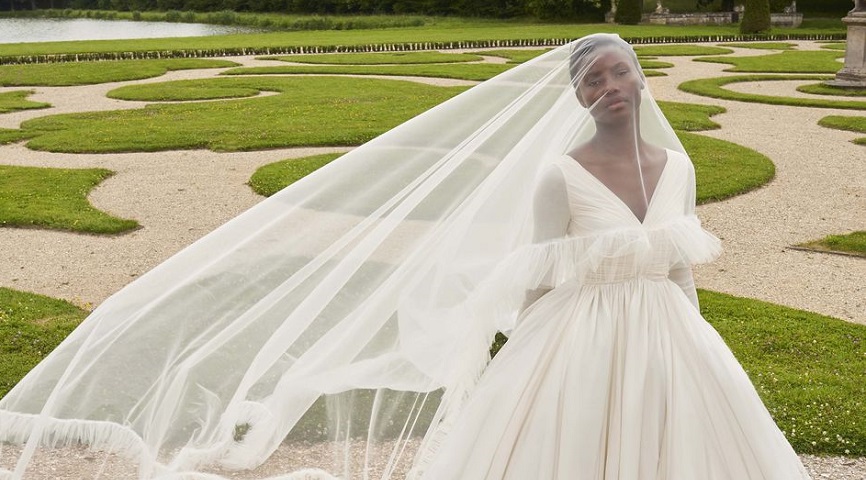 Giambattista Valli fans rejoice — the Italian fashion label has announced the brand is releasing its first-ever bridal collection.
Best known for its haute couture creations that are loved by the A-list celebrities, the Giambattista Valli bridal line is set to launch on the 9th of September with a 17-piece capsule collection of wedding gowns. As per the reports, it will first of all launch in the U.S. at Bloomingdale's in New York, after which other stores like Neiman Marcus and the rest will have a taste of it.
Now, what's in for the brides? Without ignoring the brand's design aesthetics, Giambattista Valli looked more into the fun part of the bride creating what he says is 'more like special-occasion dresses.' This means you can expect romantic silhouettes as well as voluminous creations to keep up with the collection termed as "Love." There will also be accessories such as shoes and bags.
"I mean, they don't really look like bridal, Valli told WWD. "They look more like special-occasion dresses. You can see yourself having fun when you wear them, and it's not that institutional idea of the wedding dress. That's why all the young clients and the fun ones come to me because they want something that's more like a statement kind of dress."
Valli's venture into the wedding industry will no doubt boost the brand's market share. According to the Italian-born, Paris-based designer, clients have been wanting to wear his bridal design. "It's something I've wanted to do for a long time — and everyone was asking, asking, asking," Valli said while describing his first Love collection as "bringing that Valli girl flavor, something that is more party time or happy time." 
Meanwhile, big names like Amal Clooney, Jessica Biel, and Charlotte Casiraghi are among the stars who have worn his design on their big days.