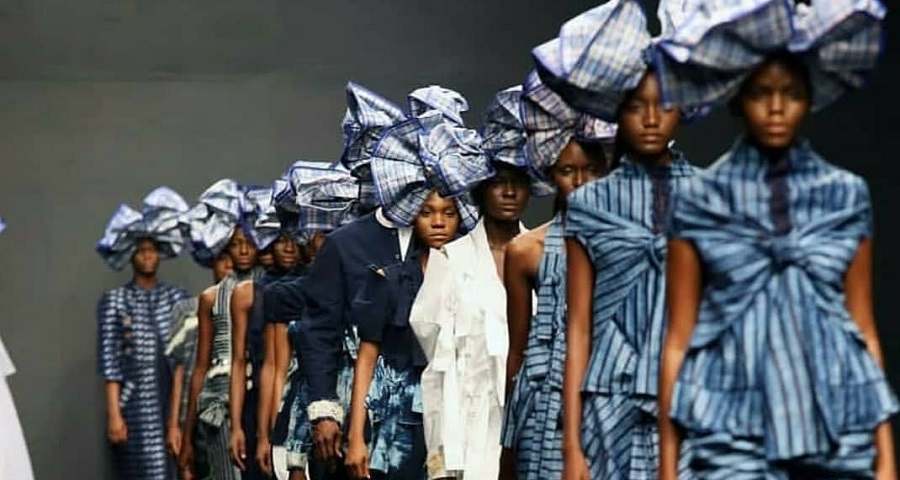 The Nigerian fashion brand, NKWO, is calling out the fashion industry over its negligence towards sustainable fashion. Indeed sustainability is the future, it's the way forward to saving the planet, and the Lagos-based fashion label perceives the planet is seriously under attack due to the number of collections brands are churning out every season. 
NKWO's premise is based on the busy month of September that comes with a busy schedule of fashion week shown across the four major fashion capitals — New York, London, Milan, and Paris. As per the brand, the ongoing fashion week poses a risk as there are 'too many shows, too many clothes, and too many people flying around the planet.'
"DEAR FASHION INDUSTRY…can you really be the change you want to see?," the brand said in a statement on its official Instagram account. "As we all know,September marks the start of fashion season.Even as we look forward to seeing the shows in all the major fashion capitals,this is really part of the problem!Too many shows,too many clothes,too many people flying around the planet…"
View this post on Instagram
According to the artisanal brand helmed by the founder and creative director, Nkwo Onwuka, it would go a long way to saving the planet if designers can make smaller collections. "In the past year,we have heard several voices,talking about the need to change this system.We have heard several voices pledge to do better.We have heard the words 'sustainable fashion' so many times that it seems to have lost it's meaning and has become something just to say and not to do! Fashion Industry you hear all of this but are you really listening?"
The statement continued; "If the transition to a system of fashion that truly cares about people and planet seems so difficult,let's hold each other's hands and take one step at a time. Let that first step be something all the designers in all of the countries can do at the same time – make smaller collections!!! #50istoomany."
View this post on Instagram
For starters, however, NKWO is a men's and womenswear label with serious concern for sustainable fashion. The brand is known for its work in recycling fabrics into a beautiful collection, which is a great approach to reducing textile waste. They also have a strong commitment to traditional craft skills preservation as well as environmental conservation.