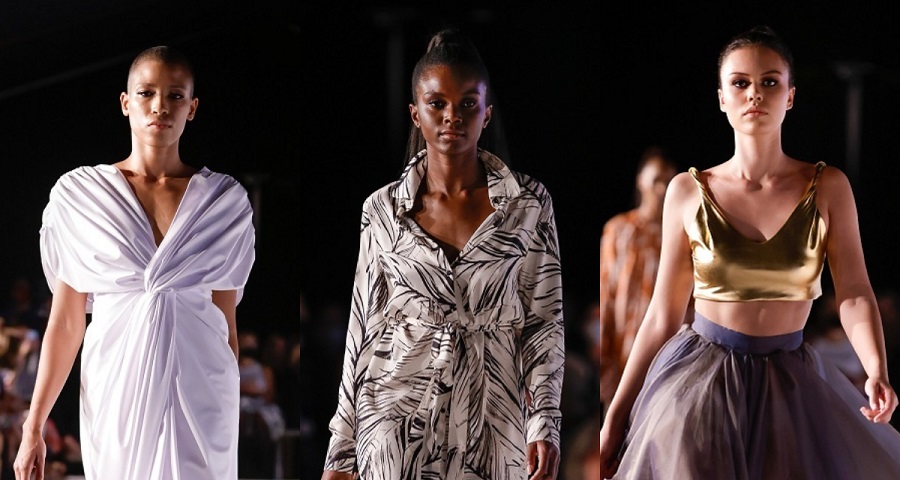 Nigerian/Austrian designer Imaatu, just debuted her latest collection, Twin Flames, at the recently concluded fashion week in Vienna.
Featuring airy pieces crafted out from sustainable materials, the beautiful and inclusive spring-summer collection is providing something for any type of occasion. As per the brand, 'a Twin Flame is a soul that is split into two bodies, mirroring each other, and constantly longing to reconnect.'
However, speaking of the collection, there is an earthier sensibility that extends beyond its spicy palette to the more pared-down, simplified shapes. Goodbye to usual haute couture frivolity and hello to a more laisse-faire pret a porter approach. There is a running theme in pattern or fabric. There is also an element of the designer's Nigerian heritage in the tropical prints and the traditional peplum tops of West Africa.
The flowy dresses and chiffon wrap skirts are synthesized with divine evening gowns and beach party gold crop tops paired with tropical print high-waisted palazzo pants. Sustainably made with Linen, bamboo, silk, and lots of sass. Here, keep scrolling to have a look at the collection.
(Photo Courtesy).