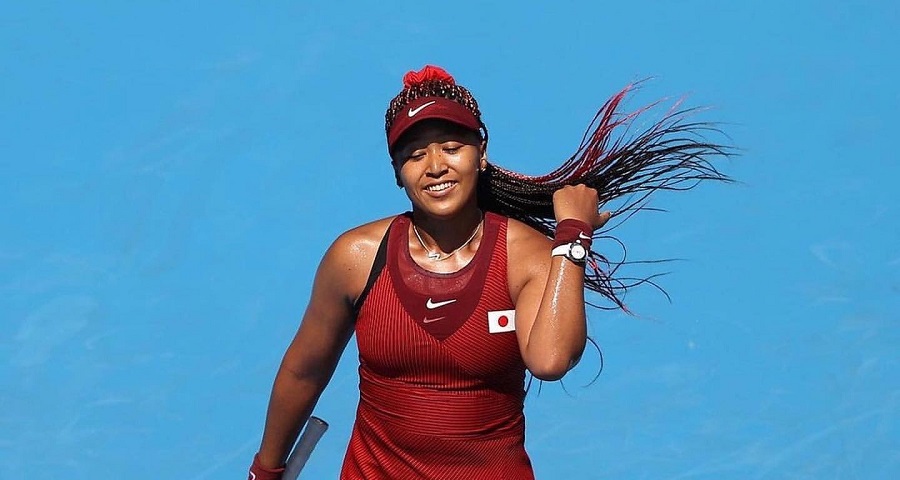 Tennis champion Naomi Osaka has joined forces with Victoria's Secret as the new face of the lingerie brand. The four-time Grand Slam winner has officially signed on to be part of Victoria's Secret's VS Collective, a new initiative for the brand to work with muses from different races and backgrounds. Osaka will join Mayowa Nicholas, Hailey Bieber, Priyanka Chopra, Eileen Gu, Megan Rapinoe, Paloma Elsesser, Valentina Sampaio, among others.
She wrote in a heartfelt post on Instagram, "Happy to finally share that I am joining the @victoriassecret #VSCollective 💕 Very excited and proud to join an incredible group of women. Wouldn't have thought this was possible as a child and I'm so glad there's more representation in the world now. Can't wait to share/show you guys how I'll be partnering with VS ☺️❤️."
View this post on Instagram
She further explained her decision to join the underwear giant whose vision is rebranding as a more inclusive and diverse brand. "After learning and understanding about VS's vision for the Collective, I was inspired to join these amazing women," Naomi told WWD. "I remember going into [Victoria's Secret] stores when I was a kid and wondering why none of the women on the wall looked like me. Now, as a collective, we can inspire the next generation from all different backgrounds, cultures, and sizes. That represents such progress to me."
The American retailer also celebrated the news by releasing a statement and describing the athlete as equality advocate."She exudes such a positive energy and continues to inspire women across the globe with her courage, determination, and honesty. We are honored to be partnering with Naomi to help drive positive change," says Janie Schaffer, chief design officer at Victoria's Secret.
In her first appearance as a member of the collective on the VS Voices podcast, the Japanese tennis player further discussed her career and her hopes for the future with host Amanda de Cadenet. 
View this post on Instagram
The 24-year-old is known for always using her platform to advocate for equality. She made headlines last year advocating for justice against police brutality when she wore face masks bearing the names of Black people who had been killed by police.