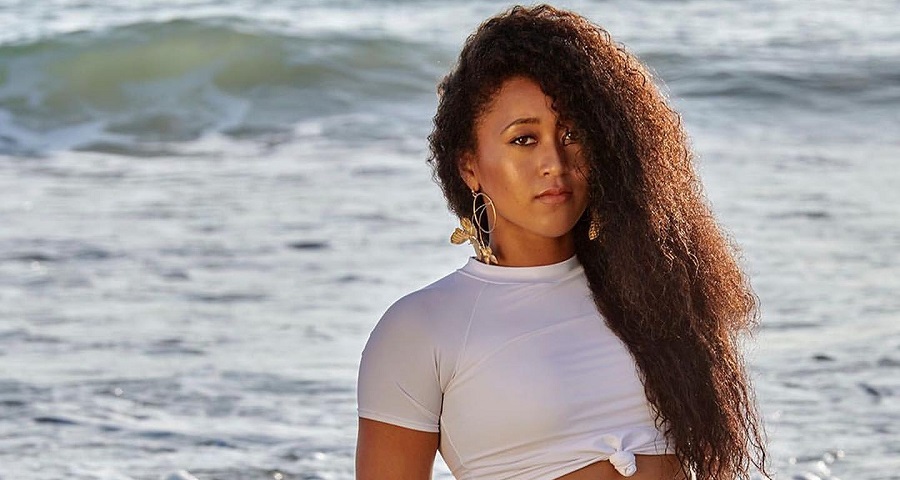 Naomi Osaka's career has been snowballing. And having been ranked No. 1 by the Women's Tennis Association and being the first Asian player to hold the top ranking in singles, she's now made another history as the first black and Japanese woman on the cover of this year's Sports Illustrated swimsuit edition.
Osaka's SI cover comes just a few days after appearing on the front cover of Vogue Hong Kong for the Olympic "Women in Sports" special. Now, it's easy to see why the four-time Grand Slam singles champion is such a sought-after figure. 
However, for her SI cover, it is clear that Osaka wasn't hesitant to pack just right the number of swimsuits. Wearing six different looks — from a green, sexy one-piece swimsuit with sheer panels, to a brown one-piece, orange halter neck swimwear, white and mints bikini two-piece, the reigning champion at the US Open and the Australian Open really had a blast shooting for this cover spread as well having confident with her body.
View this post on Instagram
"There's no question that Naomi is one of the best athletes in the world, and a cover spot felt obvious," MJ Day, the SI Swimsuit editor-in-chief said in a statement. "She's spent her formative years racking up titles and is headed to the Olympics. But we celebrate Naomi for her passion, strength and power geared towards consistently breaking barriers when it comes to equality, social justice, and mental health."
View this post on Instagram
"If there's one thing that our cover models have in common, it's that they don't have one thing in common. They look different, have different upbringings, have different passions and inspirations. But each is a reminder that beauty comes in many forms," Day added. 
Aside from her high spirits in tennis sports, the 23-year-old has on numerous occasions demonstrated her strong spirit of activism when it comes to speaking up on global issues such as equality, social justice, and mental health. She was heavily involved in the Black Lives Matter movement last year and just recently, she stood up for mental health issues and thereby pulling out of the French Open to show her support for mental health.
Sharing with Naomi Osaka on the cover of the 2021 Sports Illustrated Swimsuit Issue is none other than rapper Megan Thee Stallion making her own history as First Female Rapper to cover the magazine and activist Leyna Bloom.