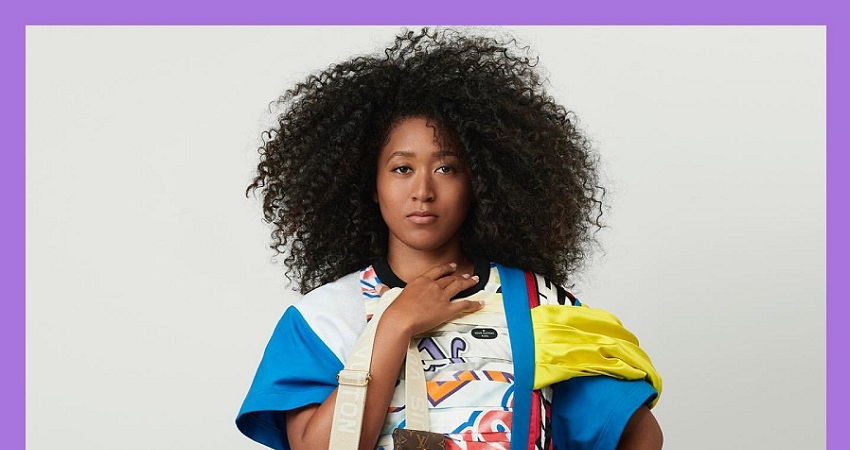 In a move surprising no one, Naomi Osaka has landed a new gig with Louis Vuitton. The 23-year-old Japanese tennis champion will join the fashion house as its latest Global Ambassador and the face of its latest collection. The news was announced on Monday after the luxury label released a statement as she's dubbed an exceptional woman of her generation.
"Naomi is an exceptional woman who represents her generation and is also a role model for everyone," Louis Vuitton's Artistic Director of Women's Collections, Nicolas Ghesquière said in a statement. "Her career and convictions are inspiring. I am in awe of Naomi, she stays true to herself and doesn't compromise on her values."
Naomi charmed the fashion industry and the entire world when she used her platform during the Black Lives Matter movement to demand justice for police brutality victims in the US. The three-time Grand Slam singles champion who is the reigning champion at the US Open wore face masks during the tournament with the names of victims such as Trayvon Martin, Elijah McClain, Ahmaud Arbery, George Floyd, and more emblazoned on it. As the 23-year-old pointed out, she's also a black woman.
"Before I am a athlete, I am a black woman," the half Japanese and half Haitian wrote on her Twitter in support of the BLM. "And as a black woman, I feel as though there are much more important matters at hand that need immediate attention, rather than watching me play tennis. I don't expect anything drastic to happen with me not playing, but if I can get a conversation started in a majority white sport I consider that a step in the right direction."
Naomi also holds the titles of highest-paid female athlete by Forbes and Sportperson of the Year by Sports Illustrated, so it makes sense to be named the latest Global Ambassador for Louis Vuitton.
View this post on Instagram
In the campaign, Osaka is wearing a minidress dress, featuring asymmetrical front pleats in a graffiti print with an unexpected sleeve design. The image was shot by Nicolas himself as the tennis champion models the brand's iconic monogram handbag.
"Aside from tennis, my most treasured passion is fashion; and there is no brand more iconic than Louis Vuitton," Osaka said. "It is such an honor to work with Nicolas—he's a designer I admire so much and we share a mutual love of Japanese culture and style. To become global brand ambassador is truly a dream come true for me."