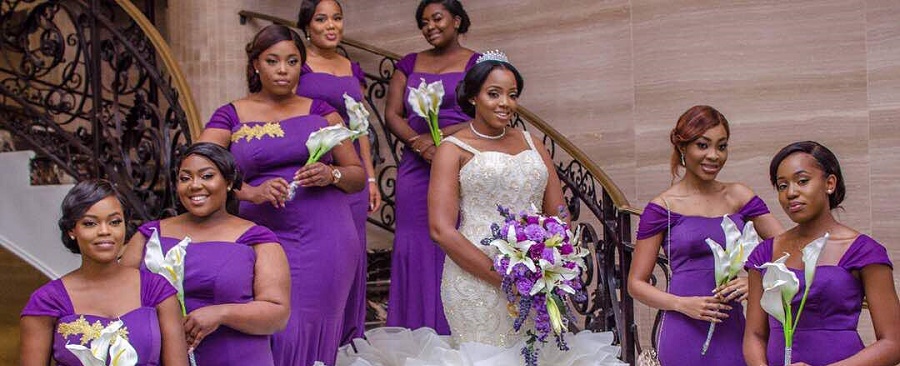 Chinwe married the love of her life over the weekend in a ceremony that was one for the books, but that was just a tidbit of the glamorous event. Considering the general belief that wedding day is a special day, the bride, of course, had the dress to prove it. While the bridesmaids' purple ensembles were simply chic, the bride's dress was a beautiful piece of art.
Chinwe wore a stunning custom-made dress that was completely hand-beaded. The strapped creation, however, was a dream of a wedding gown. It featured a full flounced tulle bottom and weighs up to 20kg, according to the designer, Yemi Shoyemi. As for the accessories, the bride chose a white bead necklace, white tiara, and a matching bangle that perfectly complemented her dress. "I absolutely loved my custom made wedding dress by @yemishoyemi," she said while captioning the dress.
Scroll down to have a look at the wedding dress, which you can pin for inspiration if you have a wedding coming up.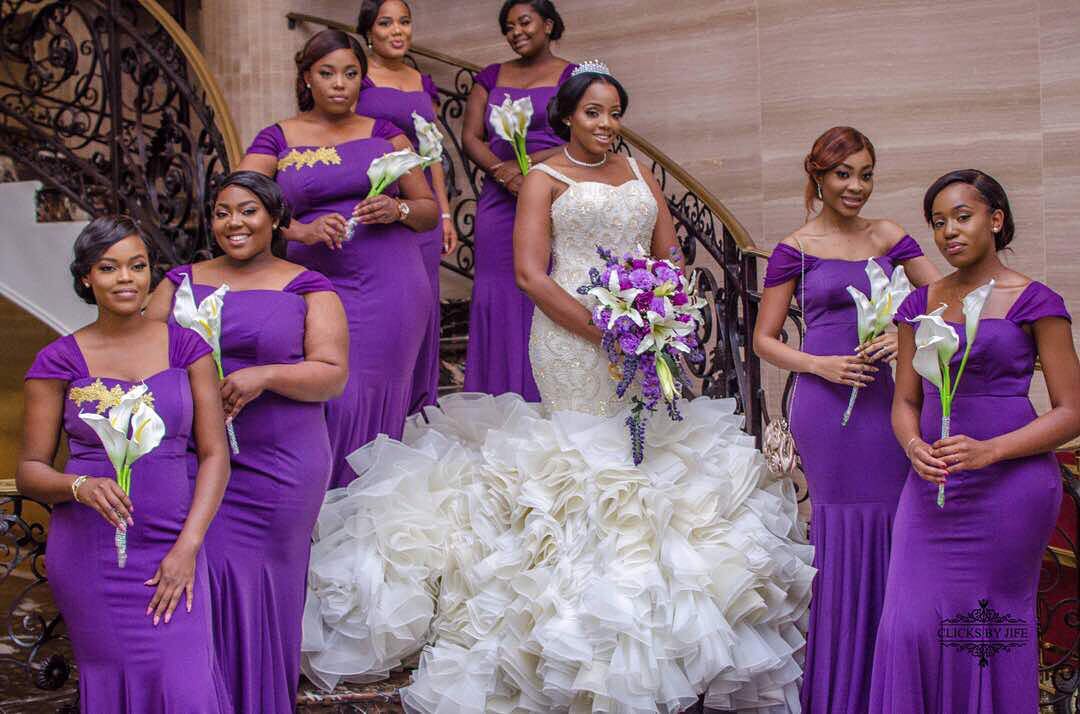 Photo: Instagram/raniola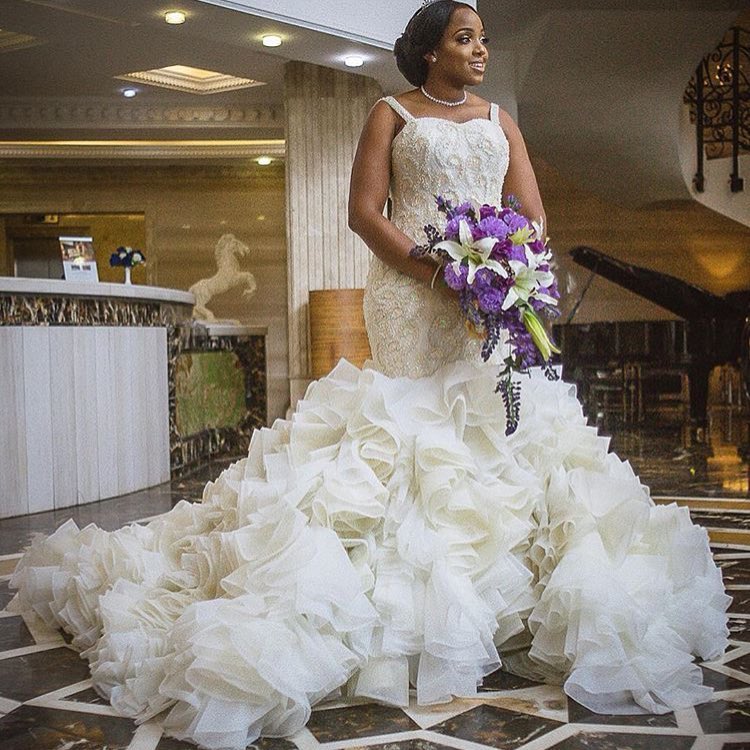 Photo: Instagram/raniola
A close-up look: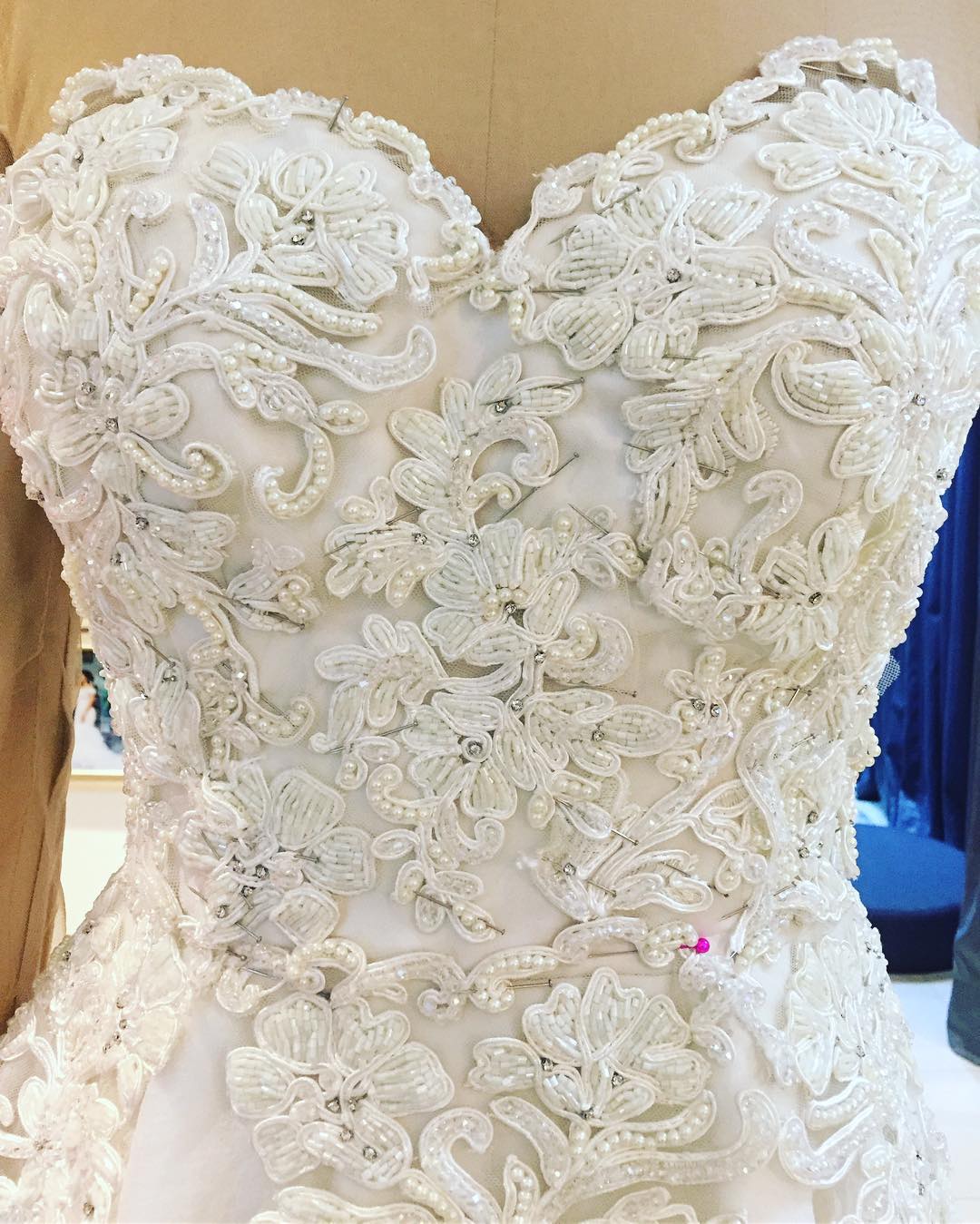 Photo: Instagram/raniola
[otw_shortcode_button href="https://twitter.com/fashionpolicing" size="medium" icon_position="left" shape="round" target="_blank"]Follow us on Twitter![/otw_shortcode_button]