We've heard it times without number that Edo brides are definitely the most beautiful but that was unconfirmed until the pictures of Sayaveth interiors' CEO, Ehizogie Ogbebor showed up. 
Her wedding was the talk of the town, where we heard cars were allegedly given as souvenirs but that aside, the bride looked amazing in her eye-catching traditional attire, featuring sumptuous coral beads and sparkling statement earrings and necklace: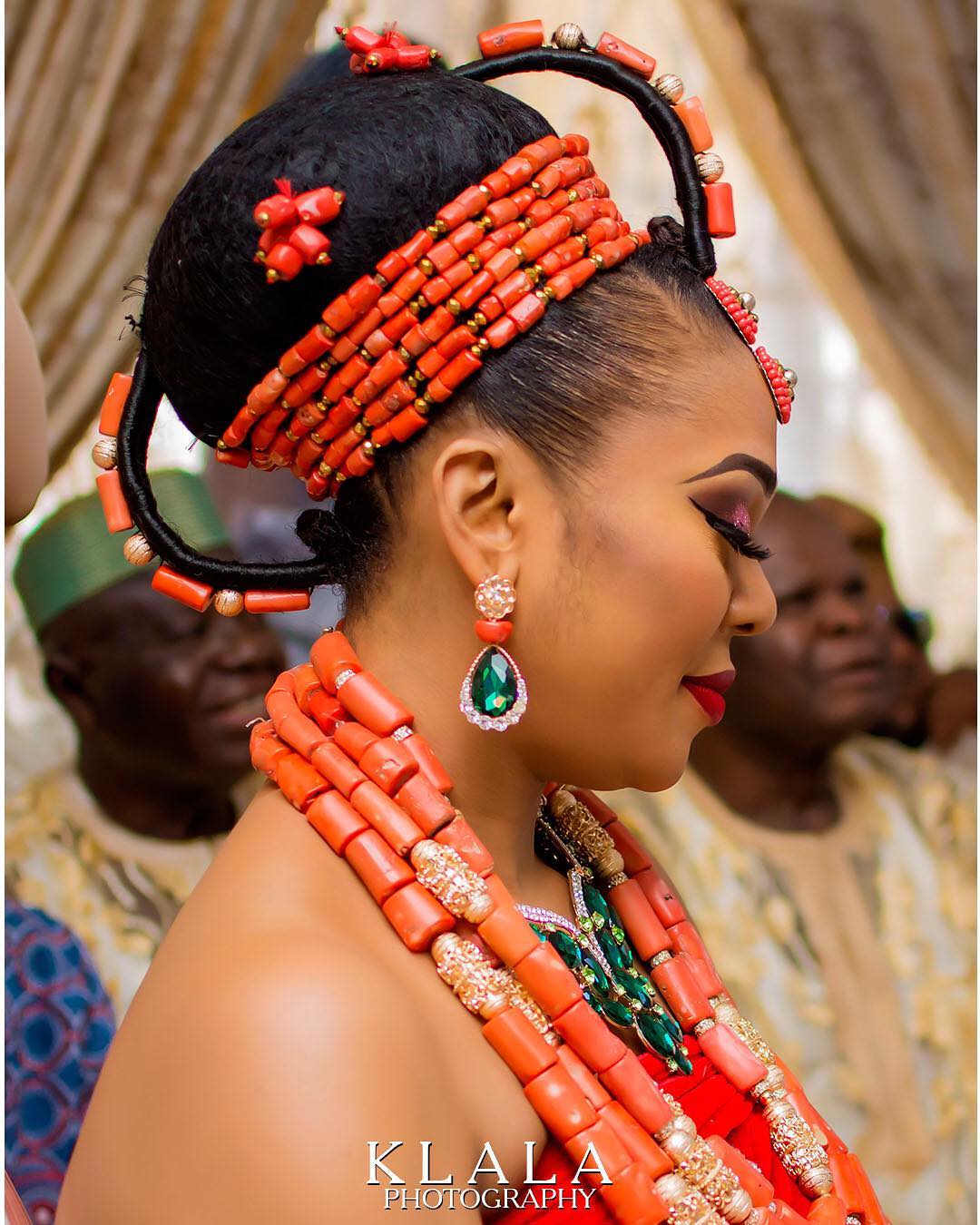 The bold red lips on the bride also caught everyone's attention and added more than enough interest to the already eye-catching look.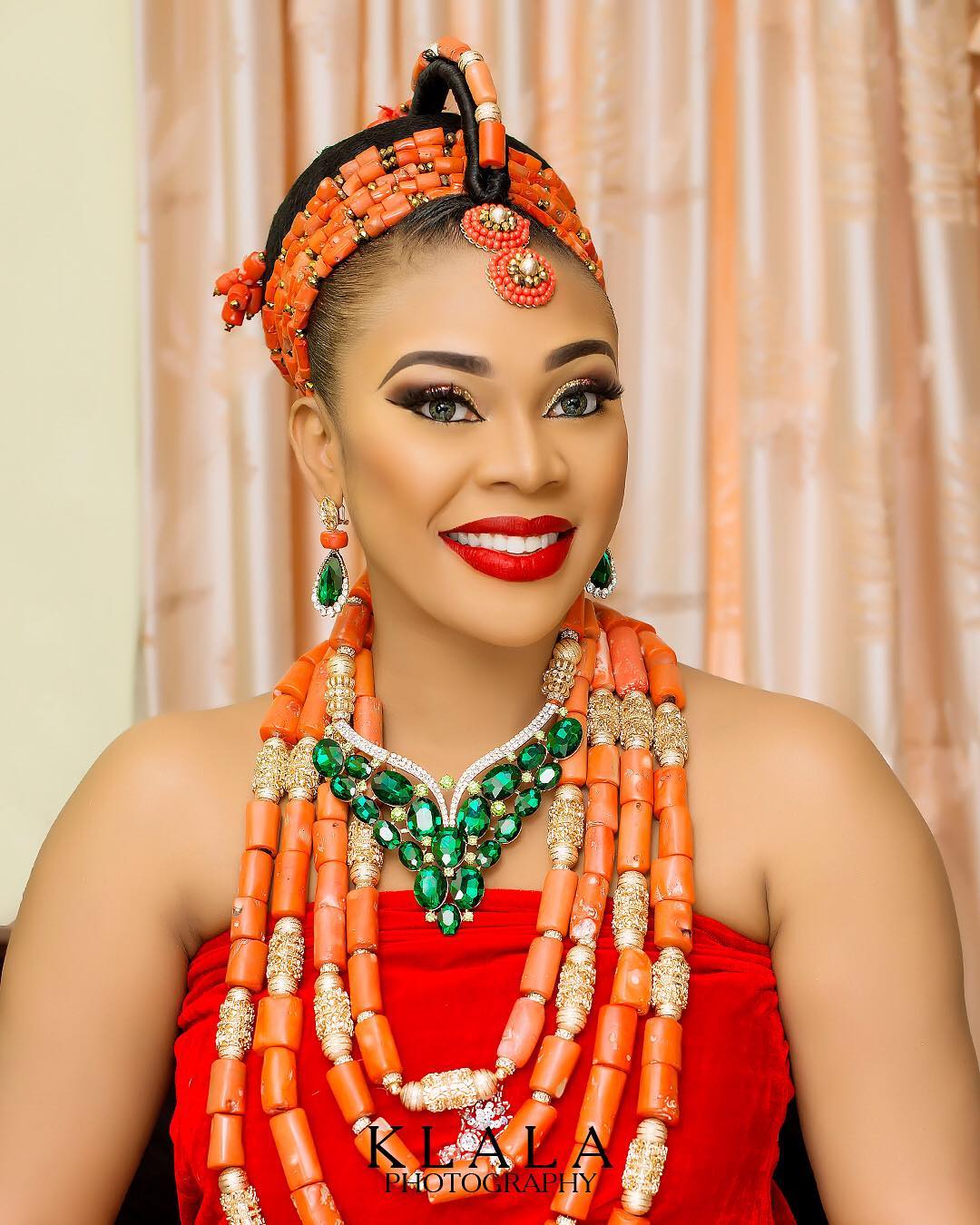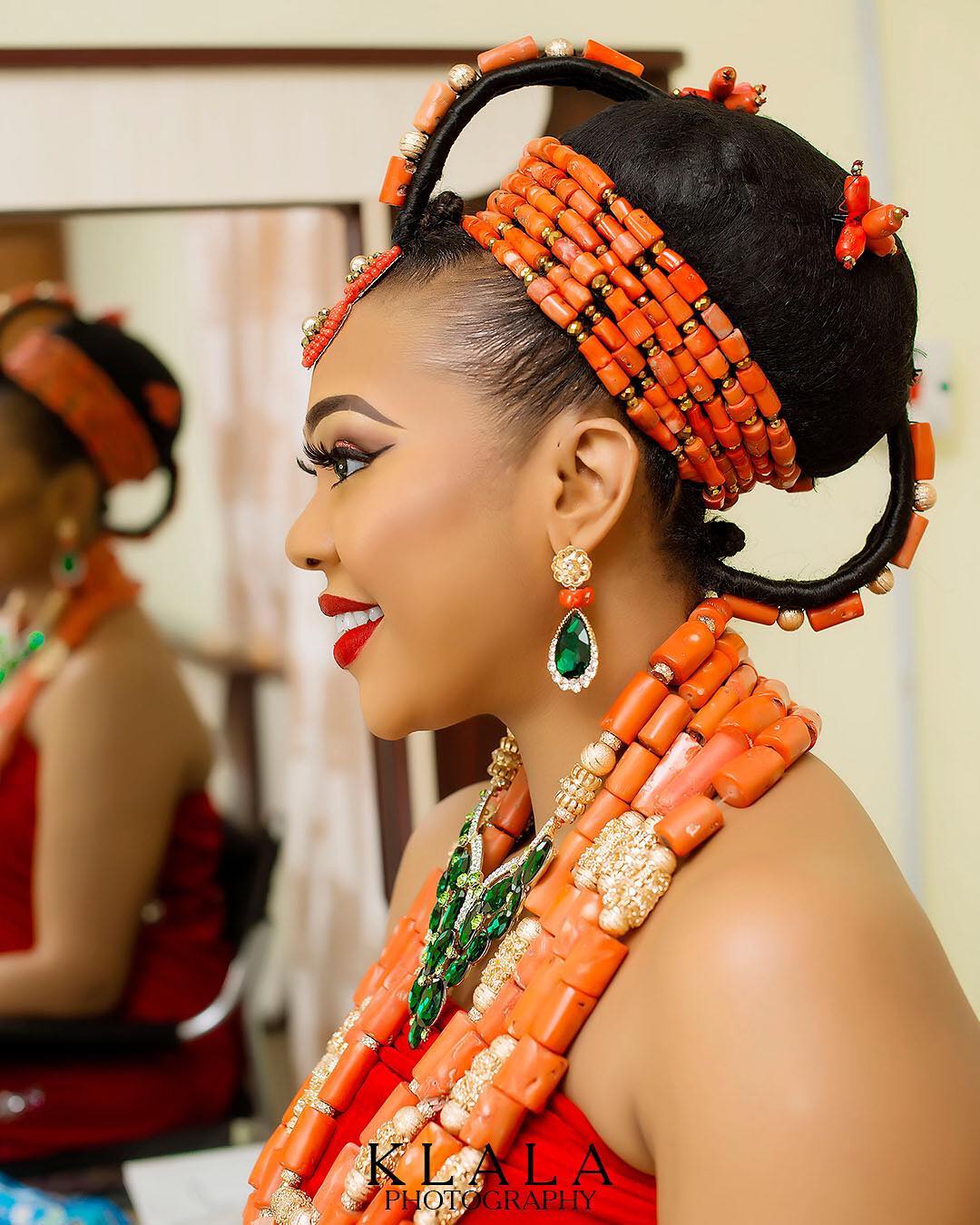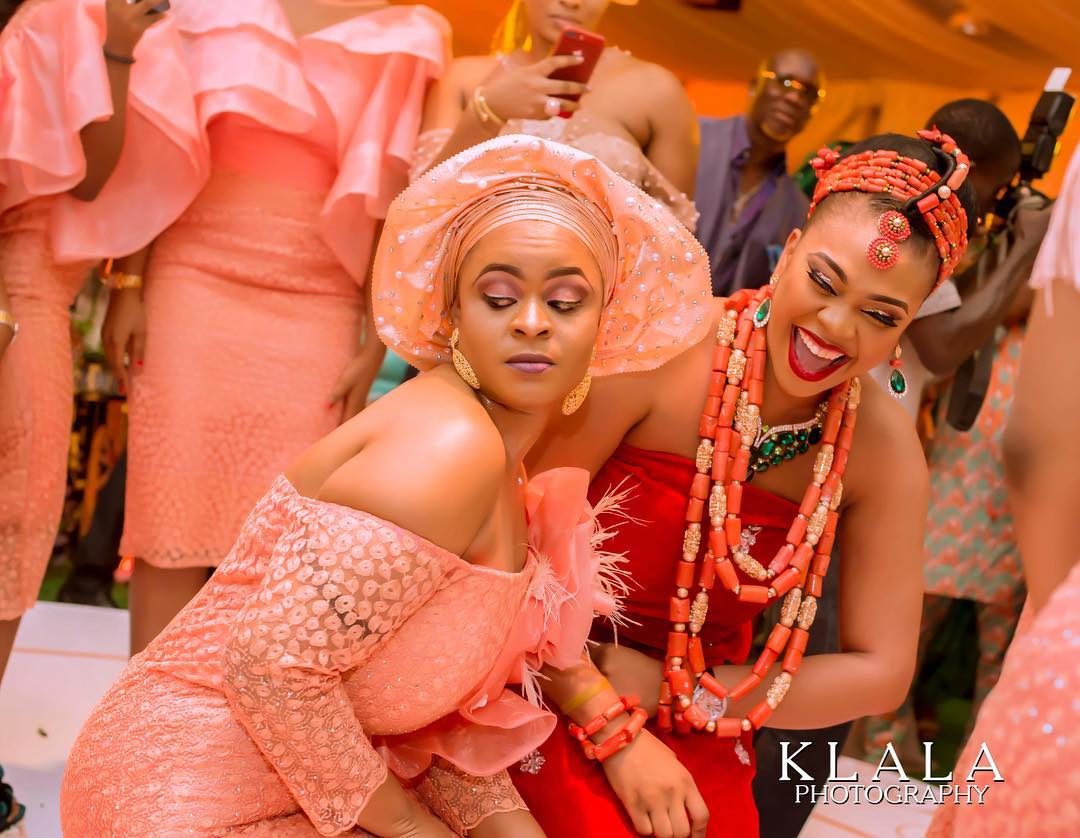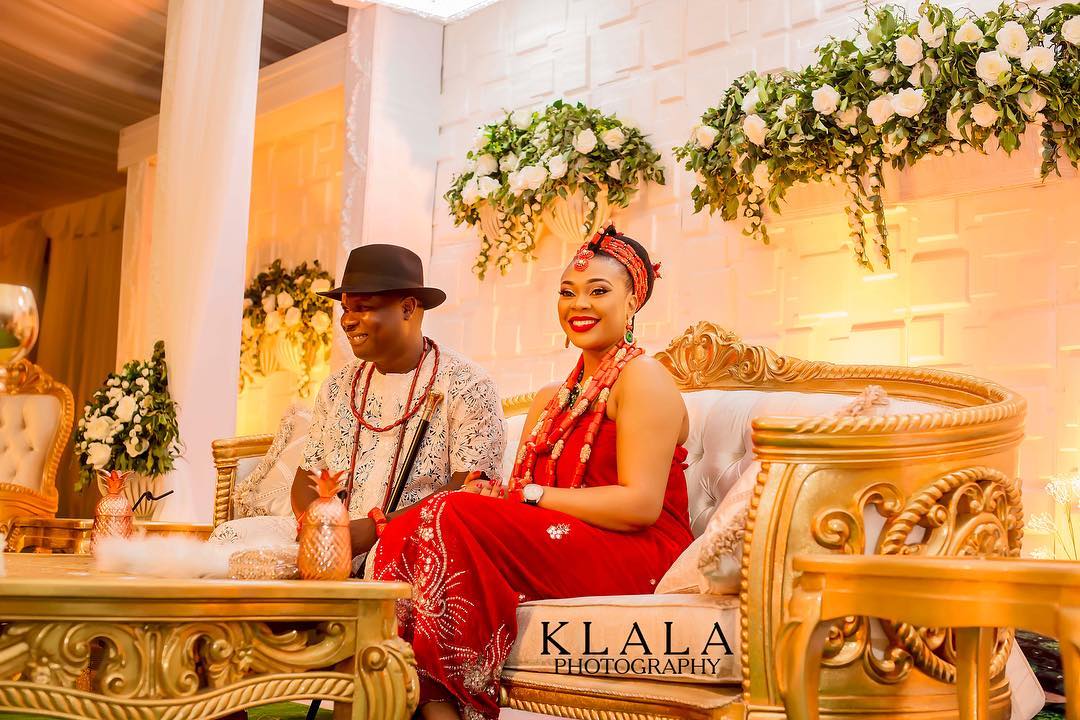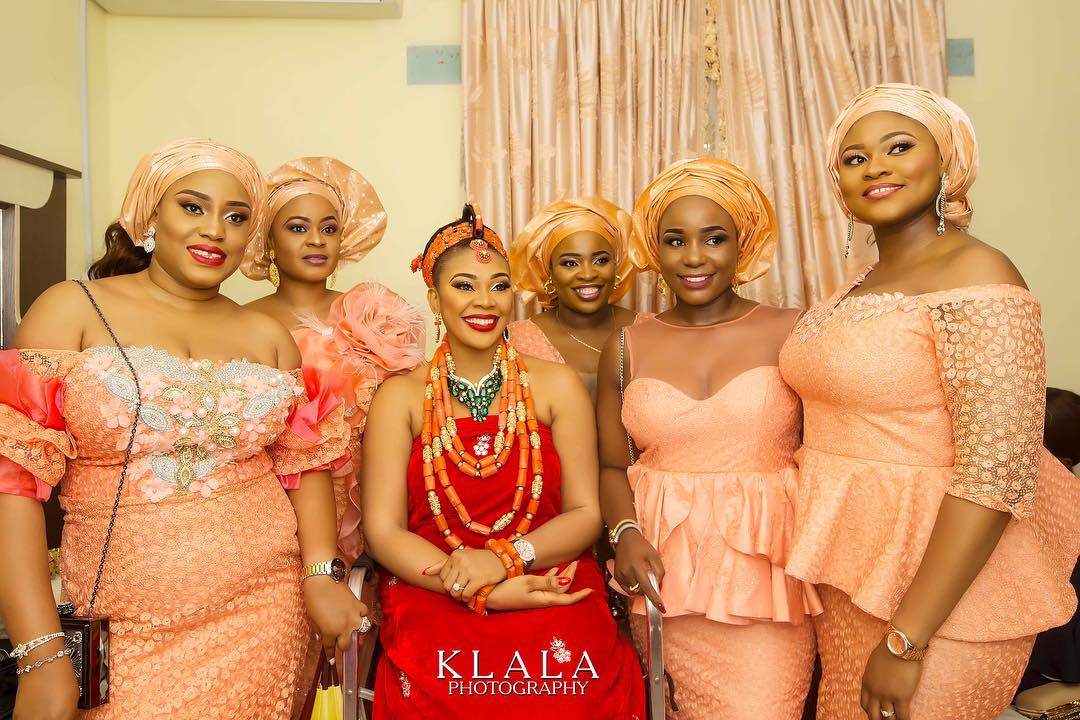 It was her big day, which means, it was the perfect time to shine and she did just that.