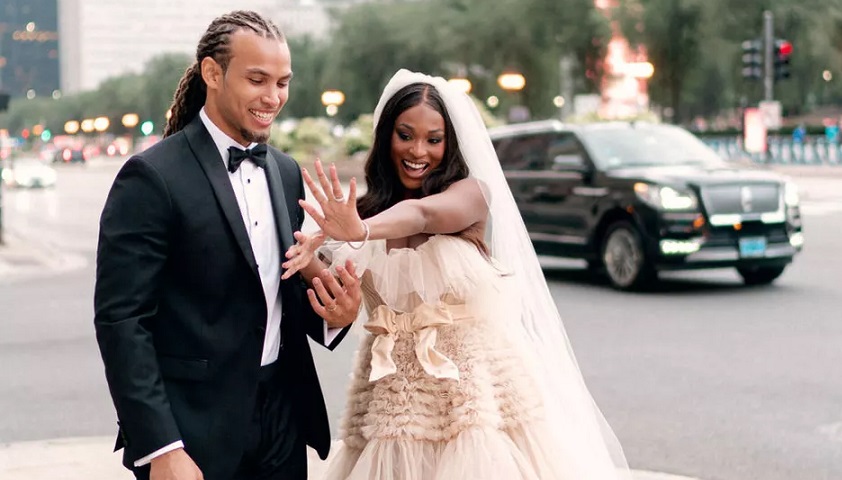 Black dresses are classic, elegant, and timeless that you just can't wear once and throw them into the trash. This is exactly what Uchechi Nicole Nwosu thought about when she chose the dresses for her bridesmaids. According to her interview with the Bride, she needed the color that could be worn again but most importantly something that her bridesmaids can feel good in.  
"I wanted them to all wear something they felt good in and that they would also rewear," says the bride who tied the knot to her husband Clinton Osborn Moxam, last weekend. "Black is always sleek and I loved that they all had different variations of styles in their dresses."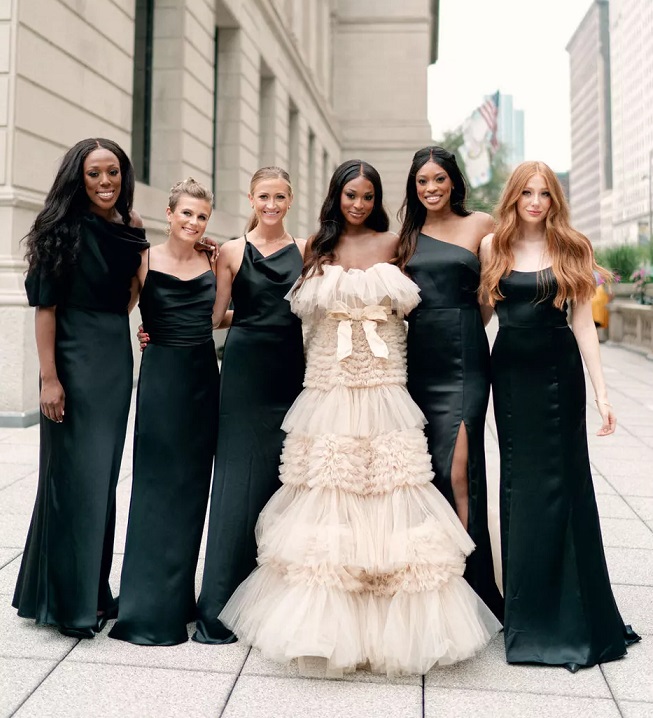 Photo by Abby Jiu Photography
The couple, who first met in 2017 on the MTV dating show "Are You The One?" however had their wedding ceremony at the timeless Palmer House in Chicago, a venue where the bride could feel the vibes of the city that has always been close to her heart. "Chicago has always been an important city in Uche's life—throughout the pandemic we ended up spending a year together here and Clinton fell in love with the city, too," says the couple.
However, having ensured she chose the right color for her girls who were all gorgeous in their black confections, Uche wasn't one of those brides who scampered around the town for wedding dress fittings. The bride knew what she wanted and once she sighted the dramatic Zuhair Murad gown showcased on a mannequin, she was already falling hard. Uche said her dress which comes in tiered rum taffeta was a dream come the moment she tried it on.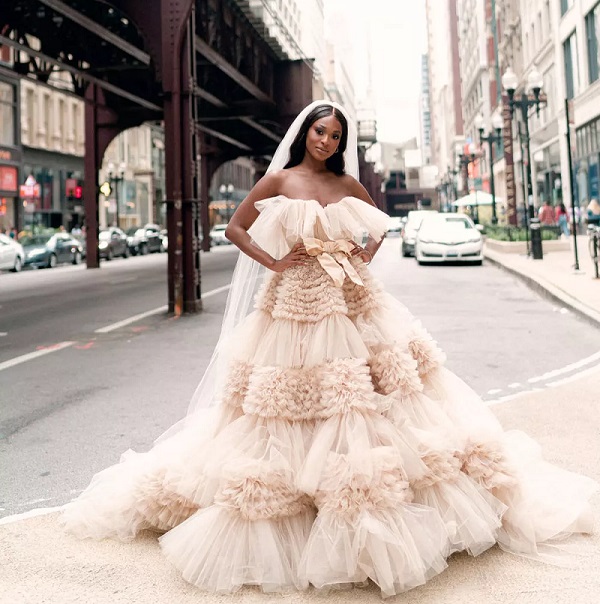 Photo by Abby Jiu Photography
"I actually had went to a bridal shop with my mom to look at a different designer's trunk show," she says. "My mom and I walked in and saw the dress on the mannequin—they had just got in the day prior—and instantly knew it was the one for me. The second I tried it on, I was sold."
She continued: "I wanted my look to reflect my personal style," shares the bride. "I wore what I felt confident, beautiful, and most myself in."