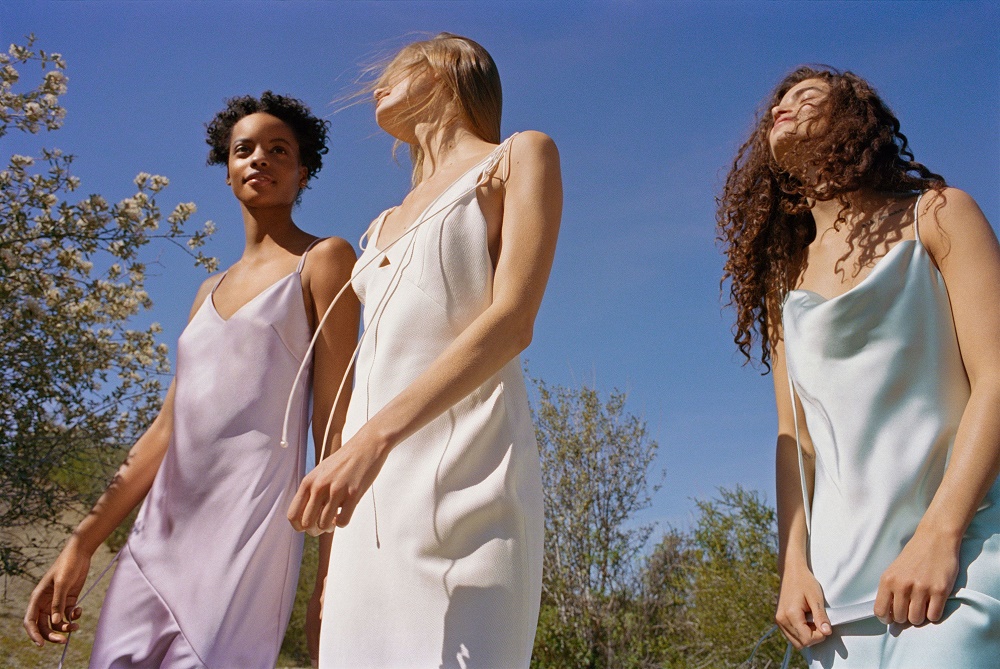 When you want to mention the numerous high street brands that offer affordable yet expensive looking items, Topshop takes the lead. So we were on tenterhooks to see the brand's bridal collection when the news broke for its launch. And based on the sneak peak, it turns out the brand was ready to win the minds of new brides. 
The collection of 5 bridal gowns and 25 bridesmaid dresses will drop online and in stores on April 13, but it didn't take long for us to be completely obsessed. From the easy, simple array of bridal dresses consisting of strapless, tie-shoulder, and Bardot styles that have gone beyond traditional silhouettes to bridesmaid dresses with fresh updates, it is fair to say this collection is for modern brides. For the bridal gown, the price range from $650 to $1,500, while the bridesmaid dresses are between $150 and $420. 
Apart from the dresses, Topshop also adds in the collection hair accessories, lingerie, and pairs of beautifully crafted shoes that are perfect for the dancefloor. Keep clicking to see the full collection.