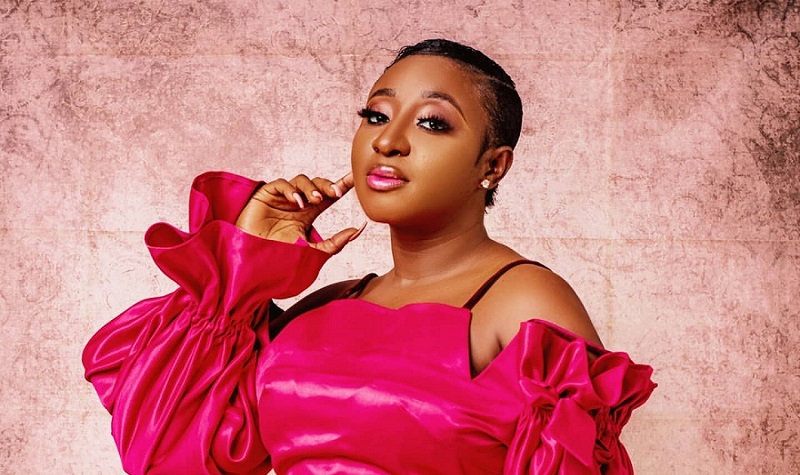 Since February when Ini Edo made a grand entrance into the beauty industry, launching her very own beauty line, she's been busy pulling out all the stops to promote the new brand. She's the model of her own and of course, with her melanin-popping skin, you can rest assured the beauty products are doing wonders. 
The beauty brand 'Beauty Secrets of April' offers a range of skincare and makeup products which includes Sparkling Lipsticks, Eyeshadow Palette, Face Cream, Gold Primer, Retinol Serum, Body Wash and Lotion, Lip Sleeping Mask as well as Dead Sea Mud Mask. 
Taking to Instagram yesterday, the actress revealed her beauty secrets that keep her skin glowing all the time. She demonstrated how she uses the products every night, saying that she experimented with her skin and the result is fantastic.
"My night time regiment✌️." the actress captioned the skincare tutorial on Instagram. "The skin care regiment everyone is talking about @beautysecretsofapril. All skin tones, tender on sensitive skin and kind to men&women …."
Here, watch the tutorial below. 
View this post on Instagram
With the price ranging from N5,000 to N12,000, you can get your mitts on the products here at Secretsofapril.com.