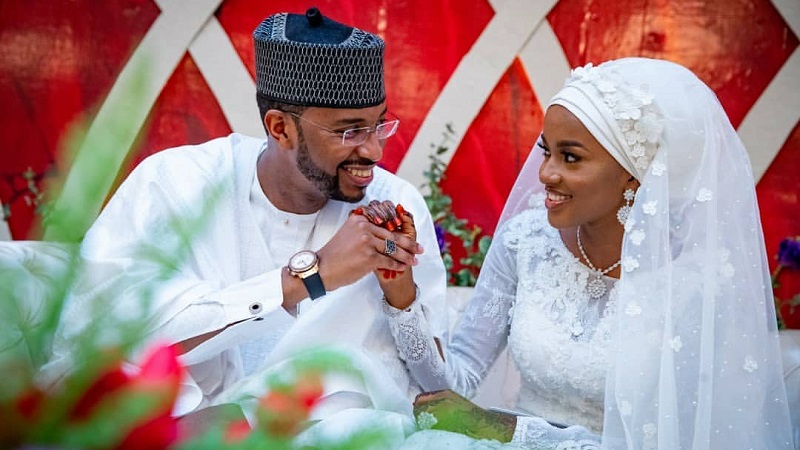 For must of us, being the president's daughter is a serious business. It's the position any woman would want to see herself and the perks surrounding it are countless. From having constant security guards watching over every step you make to having a bunch of women at your disposal, it's definitely a life-changing experience being the president's daughter. So you can imagine how the wedding of such a lucky woman would be.
Nigerian President, Muhammadu Buhari's daughter, Hanan, tied the knot with her husband Turad Sha'aban over the weekend, and simply put, it was fairly a lowkey wedding considering the presidential status. High dignitaries in the presidential circle gathered at the presidential villa in Abuja to celebrate with the couple.
View this post on Instagram
View this post on Instagram
However, considering the notion that a rich girl gets married in a very rich-girl way, you might have expected the bride to be draped in a stunning designer wedding gown with bling-out Swarovski crystals and a long train (maybe even take over social media with Instagram-worthy photos). But that wasn't the case for Hanan, who wore a simple lace wedding dress with just floral appliques. She also covered her hair with a matching headpiece that looked like a veil.
View this post on Instagram
The most eye-catching piece, however, had to be the bride's dangle earrings which were a match to her necklace. She even looked more complete when she stood by her towering husband who wore his white traditional attire. Keep scrolling to see more pictures of the couple.
View this post on Instagram
View this post on Instagram
Here at Fashion Police NG, our congratulations are in order.