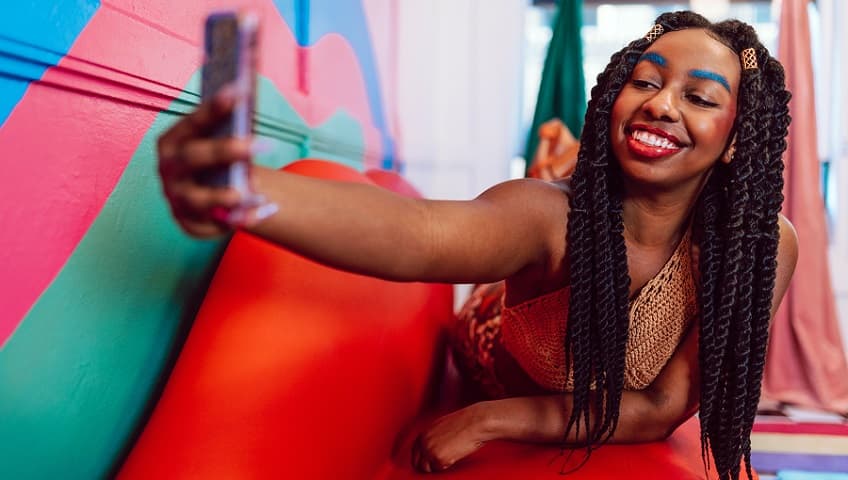 Being a beauty junkie isn't just about loving makeup and trying new trends. It's a way of life, a passion, and an obsession.
Are you addicted to beauty products? If you can't live without your daily dose of makeup, hair, and skin care products, or you are the person your friends turn to when it comes to staying up to date with beauty trends, hacks, or tips, you might just be a beauty junkie. In other words, a beauty junkie is someone who is obsessed with all things related to beauty, from makeup and skincare to hair care and fragrance. A beauty junkie typically has more than one drawer devoted to makeup and beauty products, and they may even have a walk-in closet or a room dedicated to their collection.
Beauty junkie knows all the latest trends and products, and they are always on the lookout for new products to try. They may have a beauty routine that takes hours to complete, but they feel it is worth it to look their best. If you know a beauty junkie, be rest assured that they will always be happy to give you a makeup or skincare recommendation. They may even let you borrow some of their products so you can try them out for yourself!
While there's nothing wrong with taking pride in your appearance, there is a line between using beauty products to enhance your look and using them to create an artificial version of yourself. If you're unsure whether you've crossed that line, here are a few ways to tell.
You have more than one drawer devoted to makeup and beauty products
Many women (and some men) have at least one drawer, cabinet, or box devoted to makeup and beauty products. Some have several. This is not just because they like to look good, but because they enjoy trying out new products and experimenting with different looks.
For a beauty junkie, this can be a fun hobby. But it can also become a bit of an obsession. If you find yourself spending hours browsing beauty blogs and YouTube videos, or if you're constantly buying new beauty products without ever using them, it might be time to take a step back and reassess your relationship with makeup and learn to love yourself for who you are.
You have a beauty routine that takes longer than 30 minutes
If you're like most people, you probably don't spend more than 30 minutes on your beauty routine. But there are a select few who take their beauty very seriously and have routines that take hours.
One such person is Kirsten Smith, a self-proclaimed beauty junkie. Kirsten's beauty routine includes a 10-step skincare routine, using over 15 different products. She also spends an hour on her hair, including shampooing, conditioning, and styling. And don't even get us started on her makeup routine!
For Kirsten, beauty is an important part of her life and she enjoys taking the time to pamper herself. However, we can't all be like Kirsten and spend hours on our beauty routine. For most of us, 30 minutes is probably all we can afford to spend!
You know all of the beauty trends before they happen
Beauty junkies always seem to always be ahead of the curve when it comes to beauty trends. They seem to know all of the latest and greatest products before anyone else does. And they always seem to have their finger on the pulse of what's hot and what's not.
So how do they do it? How do they always seem to know what's going to be big in the world of beauty before anyone else does? Well, there are a few things which they do that you can do as well.
Here are a few tips on how to be a beauty trendsetter:
Follow your favorite brands on social media: This is one of the easiest ways to stay up-to-date on what's happening in the world of beauty. Most brands will announce any new products or launches on their social media pages, so make sure you're following your faves on the platforms that you check most frequently.

Pay attention to makeup artists and influencers: If you want to know what new products and trends are on the horizon, keeping an eye on makeup artists and influencers is a good bet. These professionals have their fingers on the pulse of what's happening in the world of beauty, so they're usually one of the first to know about any new launches or trends.

Set up Google Alerts for beauty topics that interest you: This is a great way to get personalized updates on new beauty products and trends that are relevant to your interests. Simply go to Google Alerts and set up alerts for any keywords related to beauty (e.g., "makeup trends," "skincare products," etc.) that you want to stay up-to-date on.
You always have to have the latest and greatest beauty products
Beauty junkies always have to have the latest and greatest beauty products. Whether it's the newest eyeshadow palette, a new lipstick, or a miracle serum, these beauty aficionados are always on the lookout for the next big thing. And while some may say that this is a superficial hobby, there's no denying that these beauty lovers have a keen eye for quality products.
So, what makes a product worth the hype? For beauty junkies, it's all about the ingredients. Using only the best ingredients, these products promise to provide users with flawless skin, bouncy hair, and long-lasting makeup. Of course, with such high standards, these products come with a high price tag. But for beauty junkies, it's worth it to have the best of the best.
You love nothing more than a good beauty haul.
There's nothing quite like the feeling of buying a new makeup product or skincare item and adding it to your collection. For beauty junkies, the thrill of the beauty haul is hard to resist.
Whether it's picking up a few new items to try or going all out and buying a whole new makeup collection, beauty hauls are always a fun way to explore new products and indulge in a little retail therapy.
But what exactly is a beauty haul? A beauty haul is simply a collection of beauty products, often purchased in one go. It can be anything from a few new lipsticks to an entire skincare routine. Beauty junkies love beauty hauls because they allow them to try out new products and experiment with different looks.
So, if you're a beauty junkie, what are you waiting for? Go on a beauty haul and treat yourself to some new products!
You're always talking about beauty with your friends
A beauty junkie is defined as a girl who is addicted to everything related to beauty. She is always talking about makeup, skincare, hair care, and anything else related to beauty. Her friends are always asking her for beauty advice, and she is always happy to oblige.
You have multiple lipsticks, bronzers, blushes, etc.
Who would logically invest in more makeup supplies than necessary? A beauty junkie, of course. She also has a lot of makeup in her collection that she can lend out or use as a backup should a bestie needs some quick makeup. This beauty junkie also works as a makeup artist, 90% of the time because it's all about the passion involved. 
You are always excited to give a makeup suggestion
Talking about their experiences with makeup and how it will benefit others gives makeup junkies a pleasant restlessness that they enjoy. They can quickly overload their friends with information about all the available face beat or cosmetic possibilities. When asked which product they used, they provide a detailed rundown of all the cosmetics they own and every motion they did when applying makeup.
Whether good or bad, you don't freak out when it comes to trying any trending beauty treatment
You find yourself experimenting with a variety of beauty treatments, no matter how bizarre they may be, as long as they have at least a single rumored reputation for producing the right results.
You still have touches of makeup in your day of a no-makeup look
I caught you right there. Remember promising your friends a "no makeup look" for the day and end up with some strokes of powered brushes on your face, your mascara, and a nude lipstick? I know right? You are a beauty junkie.
You know all the miracle beauty products
This is probably one of the reasons your friends draw closer to you; you know what to suggest. You are quite devoted to discovering the best products that will either enhance the skin glow or remedy a skin issue and it works almost all the time.
You know how to get your beauty products at a bargain price
Beauty junkies are always on the lookout for the best deals on the latest beauty products. They know how to find the best sales and discounts, and they always leverage the oppotunity to stock up on favorite products when they are on sale.
You're devoted to your beauty technicians as much as your partner
Just like you'd hold on to your loving partner, a beauty junkie would naturally and in extreme cases, perpetually be endeared to their colorist, waxer, hair stylist, or dermatologist; as long as they bring loving care straight to business.
Your mental diary literally has images of the best skin, nails, and hair possible
Nothing beats perfection for a beauty junkie. It's constantly all about the best times they've had with looks and what's better to experience.