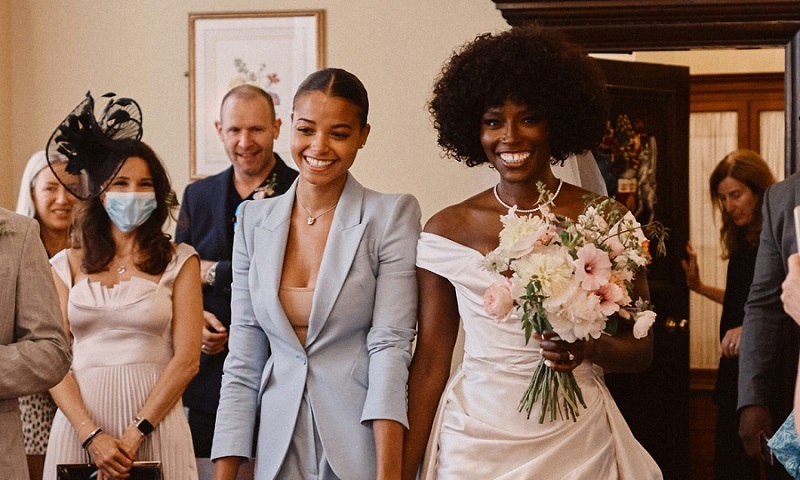 For decades, it's been customary for brides to be given away by their parents or an elder person in the family on the wedding day but for Lorraine Pascale, it was her daughter who took the responsibility upon herself and executed the difficult task. In the emotional wedding ceremony that ended up with 30 guests including the celebrants, Pascale finally married the man of her dreams, Dennis, after postponing their nuptials multiple times due to the Covid-19 pandemic. 
According to the bride who spoke with Vogue, the day itself was incredibly emotional, having seen her daughter after more than a year and a half coming to walk down the aisle. "We hadn't seen each other for a year and a half. I know a lot of people have that story in COVID… but it really did feel like a long time! It was also emotional because the pandemic meant some people who I really wanted to be there, couldn't be," Pascale told the publication.
As for what the bride wore, Lorraine Pascale clearly knew what she wanted during her wedding dress selection. The beautiful bride who looked pretty in her Vivienne Westwood gown said she particularly loved the design of her dress which was a 'bit sexy,' with a short creation at the front and long at the back. She however indulged herself with four pairs of shoes ( three pairs from Miu Miu while the other pair by Amina Muaddi heels) to be worn with the dress but ended up wearing sparkly but very cheap heel shoes that she bought online.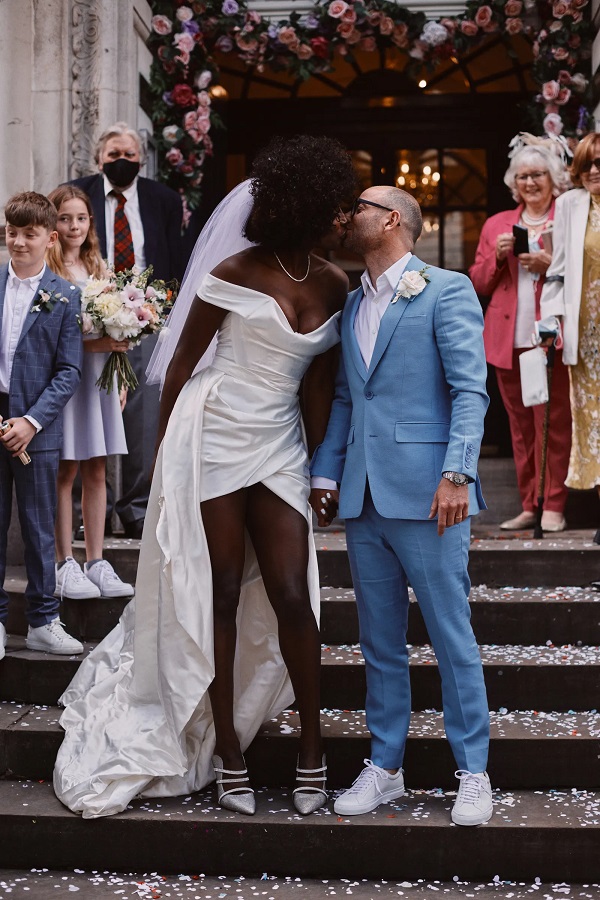 Photo: Benjamin Wheeler
What's more, her daughter, Ella Balinska, who is filming Resident Evil for Netflix, gave away her mother's hand in marriage, suiting up in a stunning pale-blue Alexander McQueen creation. She completed her look with a pair of white shoes. On top of that, she also surprised the mother with her dream reception dress.
"Ella also surprised me with an amazing gift on the day: the original Prabal Gurung dress I had wanted,' the bride divulged. "So once we all got down to Beaverbrook for our reception lunch, I changed into it. The whole thing was really relaxed, we didn't ask people to wear morning suits or anything like that. The sun was shining and it was just beautiful to be out in the countryside, enjoying gorgeous Japanese food all together."