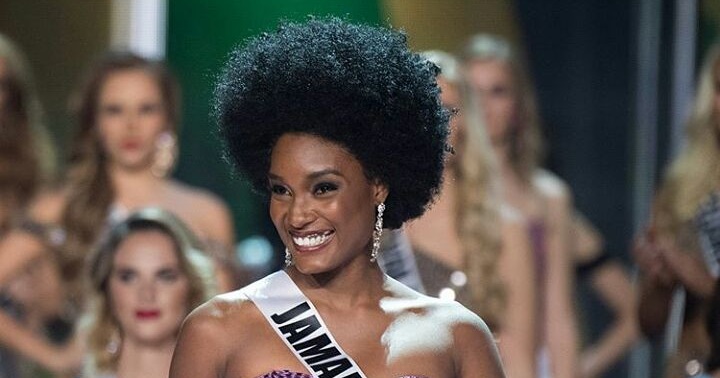 It was quite unfortunate Miss Jamaica Davina Bennett lose out the 2017 Miss Universe trophy to South African Demi-Leigh Nel-Peters, but in the eyes of women of color, she was neither a loser but a great source of inspiration for wearing her afro natural hair.
 In recent years, Natural hair, as you know has a been a topical issue, especially in the workplaces. Black women get discriminated in the West and some even get fined or banned because according to employers, natural 'dos often do not conform to traditional notions of beauty. But when Davina Bennett hit the world-renowned stage and proudly paraded herself in front of the whole world in a thick, full blowout afro during the 2017 Miss Universe pageantry, it was a revolution, a good omen, a beacon of hope, and confidence booster to the women who have been chastised for embracing their beautiful natural hair.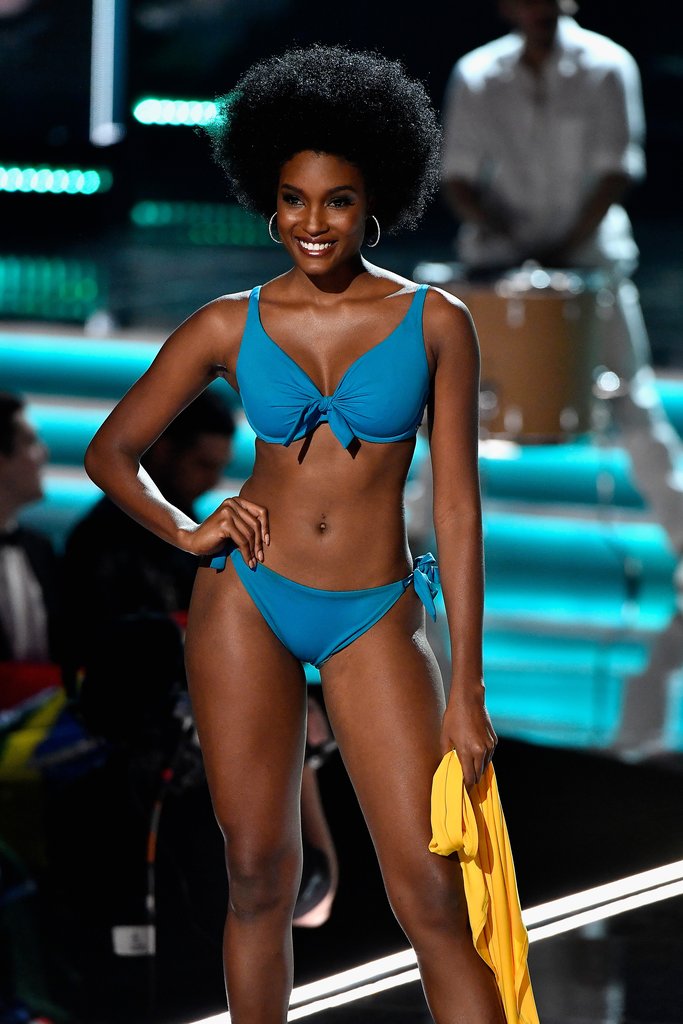 Getty Images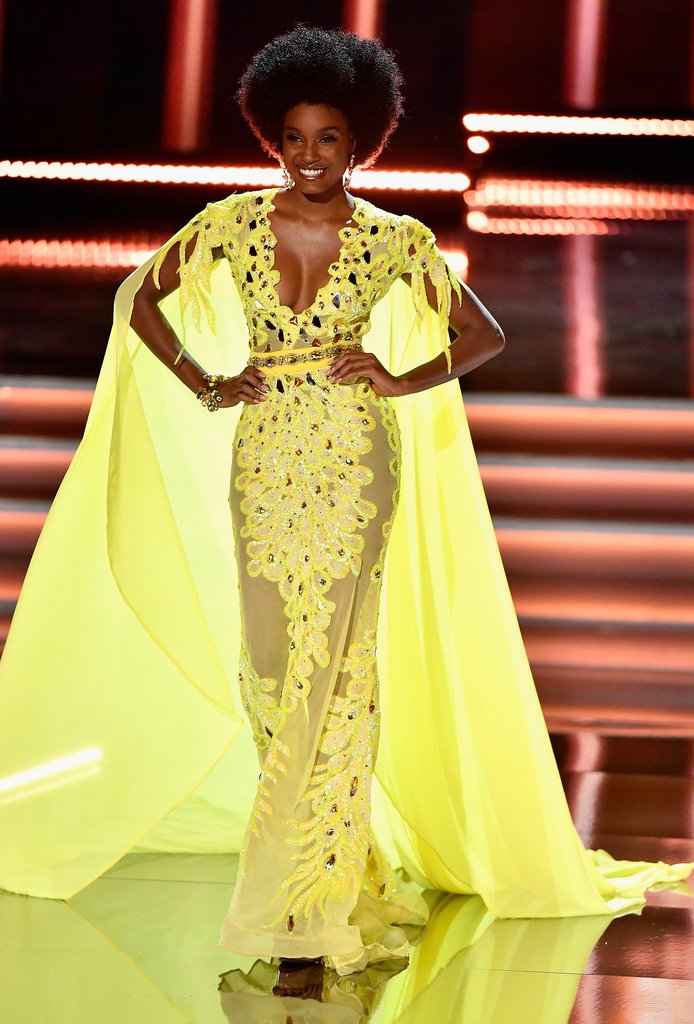 Getty Images
Bennett was actually the second runner-up but that did not deter her from demonstrating some kind of self-love. "I stand as the first afro queen to have made it thus far," she wrote on Instagram. "I represented my little island and I received allll the love one could possibly wish for…. THANK YOU!!!"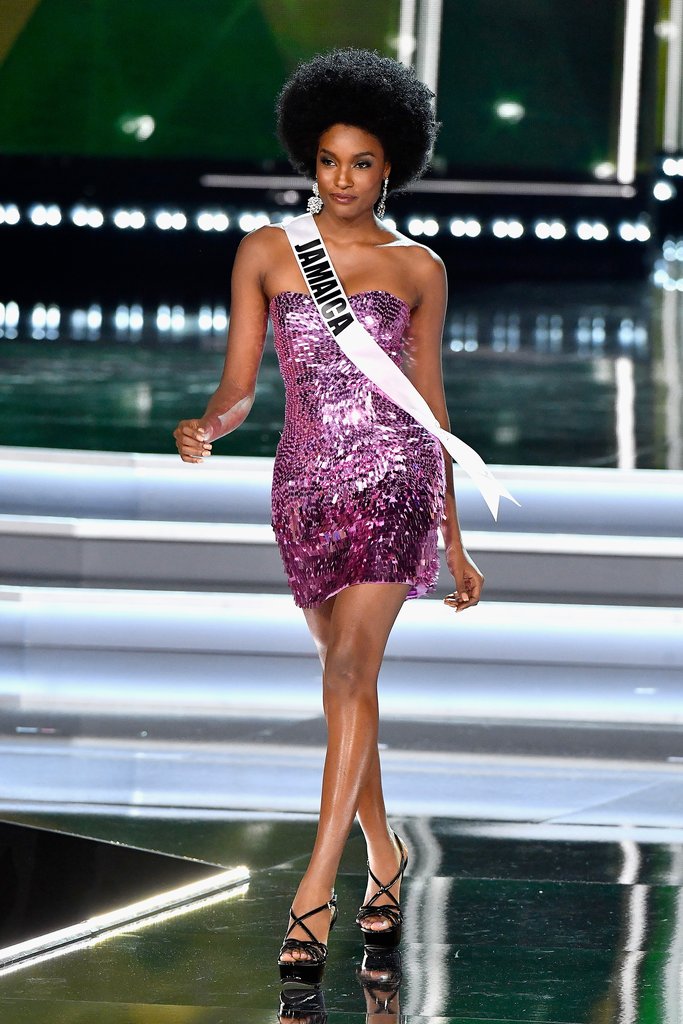 Getty Images
Since then, women of color from North to South, East to West have been storming Twitter to drop lofty comments on the 23-year-old model and philanthropist for defying the irrational beauty standards.
Miss Jamaica defied the Western beauty standards at pageants. All black womxn wear weaves at these things, and its become the norm. She came with an afro and spoke about how she wants to see diversity in the mainstream. People booed when she was picked 3rd cos she should have won https://t.co/riMZUXtlSe

— Existential Dread (@Makaveli_Minaj) November 27, 2017
Congratulations to our Miss South Africa for winning #MissUniverse. However, I think that the runner up (Miss Jamaica) did an amazing job. She represented her country very well and I am sure there is a little black girl out there with an Afro who knows that she can do it. pic.twitter.com/UxVkhBXWfr

— Ctrl+P (@PumezaZibi) November 27, 2017
AAAAAAAHHHHHHHHHH
YYYYYAAASSSSSSS
A BLACK GIRL WITH AN AFRO IS IN THE TOP 16 FOR MISS UNIVERSE. UNREAL.#MissUniverse #Jamaica

— Zoë (@zoheywood) November 27, 2017
MISS JAMAICA'S AFRO IS GIVING ME ALL TYPES OF LIFE!!! #MissUniverse pic.twitter.com/RhL1XIA2E3

— Shannyboo (@MixxGoddess) November 27, 2017
https://twitter.com/ZandraGomes/status/934981952360378368
Good job!