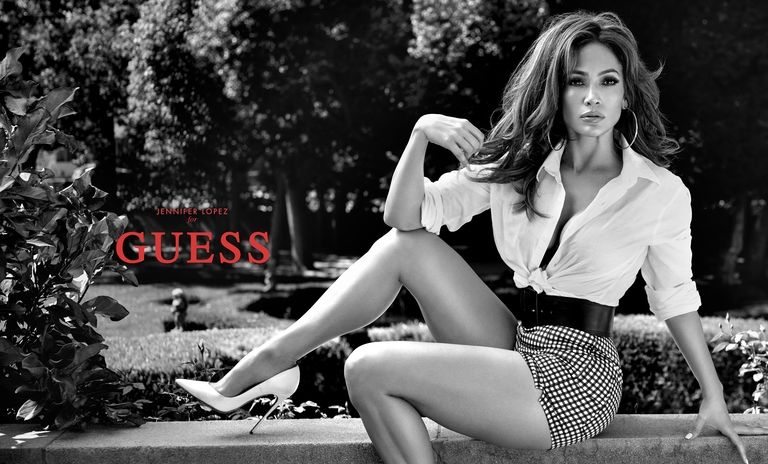 Tatiana Gerusova
We can't get enough of Jennifer Lopez campaign for Guess Jeans. She might be very much known as a singer, dancer, actress, or the master when it comes to perilously cut-out dresses, but J'Lo certainly has some attitudes of a supermodel.  
Here she is, fronting the Spring 2018 campaign for Guess Jeans. Looking 20-something beautiful and sultry, J'Lo exude retro glamour in a tied white shirt, thick belt, checkered mini and matching killer heels complete with hoop earrings and shoulder-grazing curls.
Speaking about the campaign, the singer and energetic dancer said she was thrilled to become the new Guess Girl. "When I got the call from Paul Marciano asking me to become the new Guess Girl, I was thrilled and excited to be a part of such an iconic brand that I have loved since I was a teenager," she said in a statement.
J'Lo is already 48-years-old but the campaign image proves otherwise, which means the "Ni Tú Ni Yo" singer is aging beautifully. According to the brand's co-founder, Paul Marciano, "Jennifer's impact and influence continue to grow and this campaign celebrates the notion that women get more beautiful and talented as they gain life experience."