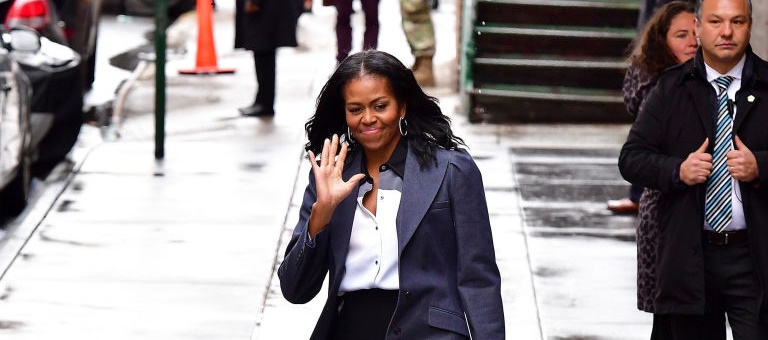 A few days ago, the photo of Michelle Obama wearing her natural hair went viral and people (I mean the internet) were hailing her for going natural just in time when African-American women who wear dreadlocks, afros, and braids are still discriminated at workplaces. Now the hairstylist, Johnny Wright, who has worked with the former First Lady since 2007 has come out to solidify things, making known that the picture we saw is not only recent but the former FLOTUS is always a fan of natural hair.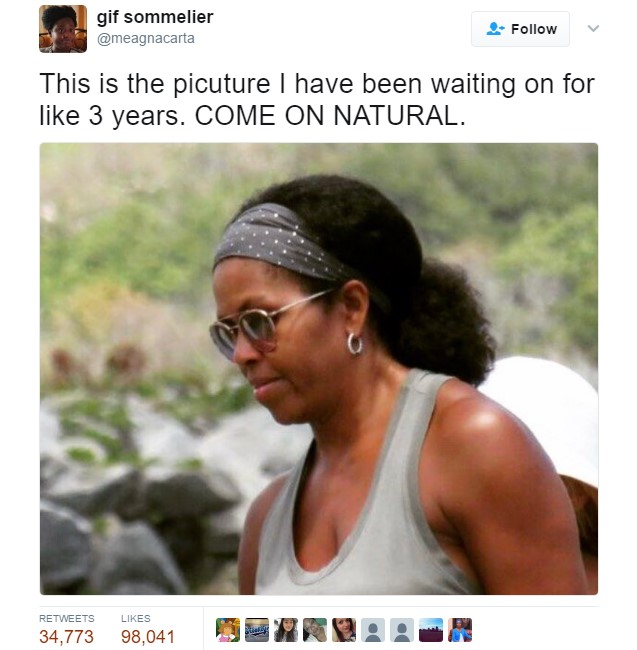 "She just got back from vacation on Friday… but that is her, and it is recent," Wright confirmed to Refinery29. "She was actually blown straight before she left for vacation. I guess she got in the water or something," he added. People want a more sexy answer, but that's really what it is." 
Yes, it is valid the picture was a major surprise considering the fact that no one had ever seen the former FLOTUS going natural throughout her 8-years in the White House, but the hairstylist affirmed she was always a fan.
"She's always embraced her natural hair," he said. "For the looks, she was going for and the stories she wanted to tell, I styled her hair straight. There wasn't any lack of embracing her curls. It's just what she wanted to do."
Talking about the insane discrimination of women with natural 'do, Wright also added, "I do think that a woman of her complexion, with her figure and her hair texture, has given a whole lot of other women a chance to look in the mirror and say, 'I am beautiful, too' because I have somebody representing me."
[otw_shortcode_button href="https://twitter.com/fashionpolicing" size="medium" icon_position="left" shape="round" target="_blank"]Follow us on Twitter![/otw_shortcode_button]