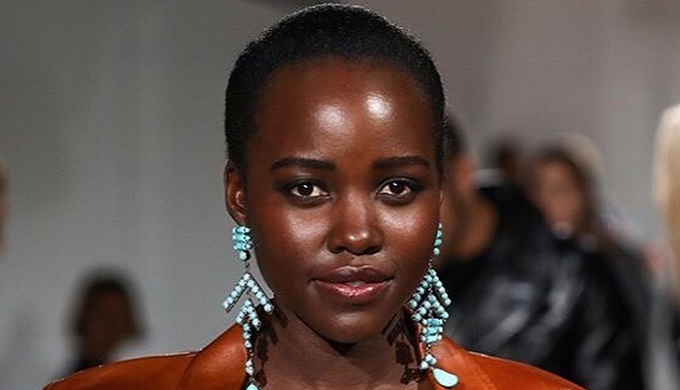 Everyone knows Lupita Nyong'o is an African with a beautiful black complexion she's always proud of. For that reason, the actress has been doing a lot using her vast platform to promote, encourage, and empower other black women to embrace their natural beauty and positive self-esteem. Aside from the dark skin, the actress also has never been shied away from flaunting her kinky, curly hair but she's very upset at a tabloid for editing out (without any prior consultation) some part of her hair to fit into their own interpretation of beauty standards. 
The Oscar-award winner took to her page on Instagram to call out Grazia UK for apparently altering an image of her for the cover of its November magazine. On the said cover, Grazia appears to have removed the kinky part from Nyongo's head and making it looked like she had no hair: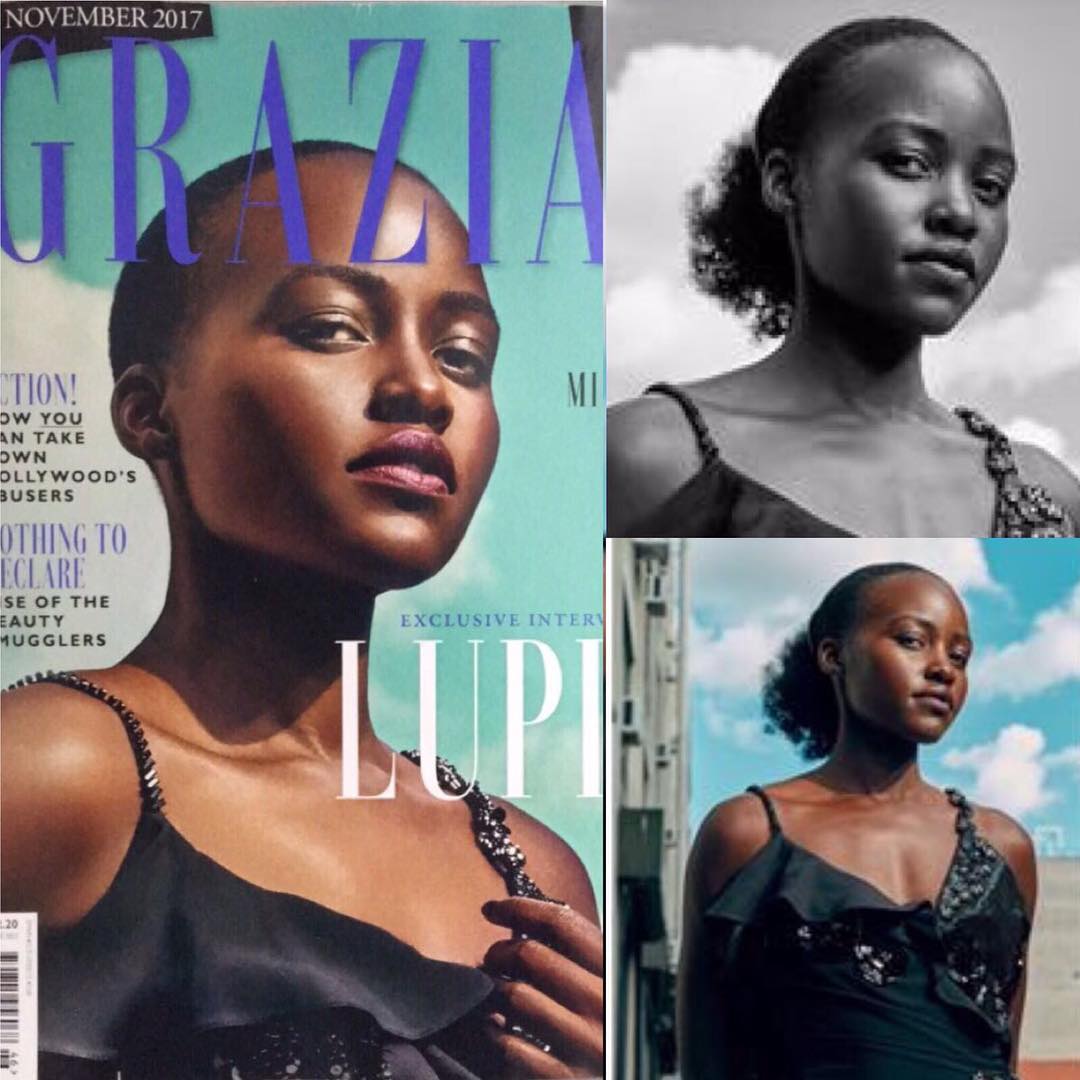 Instagram
In a lengthy post, the Kenyan beauty expressed her disappointment, pointing out that she 'cannot support or condone' any discrimination against black women's complexion, hairstyle, and texture.
"As I have made clear so often in the past with every fiber of my being, I embrace my natural heritage and despite having grown up thinking light skin and straight, silky hair were the standards of beauty, I now know that my dark skin and kinky, coily hair are beautiful too.

Being featured on the cover of a magazine fulfills me as it is an opportunity to show other dark, kinky-haired people, and particularly our children, that they are beautiful just the way they are. I am disappointed that @graziauk invited me to be on their cover and then edited out and smoothed my hair to fit their notion of what beautiful hair looks like. Had I been consulted, I would have explained that I cannot support or condone the omission of what is my native heritage with the intention that they appreciate that there is still a very long way to go to combat the unconscious prejudice against black women's complexion, hair style and texture. #dtmh"
Although Grazia is yet to tender apologies, fans of the actress are already on the move to boycott the magazine. "All dark kinky-haired people should boycott graziauk November issue. jevonchy You are beautiful just the way you are ❤️❤️❤️❤️❤️❤️❤️," a fan wrote in the comment section. "We will not bother purchasing," another fan added.
"They tried it and I will never understand why we all have to conform or be alike! 👏👏👏👏 Thank You for this! Too many chocolate girls like us hate their features and try to be who they are not. We are good enough!" another fan wrote.

"You are one of my natural hair inspirations! I support you calling out this magazine for editing your gorgeous natural!"

"You are beautiful and perfect as you are. God makes beautiful creations. We are proud of you. We know who you are. We love you as you are. Great role model for my daughter. Beautiful in and out. Thank you @lupitanyongo."
This isn't the first time a celebrity has called out a Magazine for airbrushing issue. A few weeks ago, it was Solange Knowles who told The  London Evening Standard: 'Don't Touch My Hair' on the 'Gram, after noticing her image on their weekly cover was altered.